YOU QUALIFY FOR 5% OFF THIS ITEM - More info
Regular price
Sale price
£4,300.00
Unit price
per
Sale
Sold out
Part Exchange / Trade In Quote?
The Discovery Ultra is a high performance stand-alone phono pre-amplifier, meticulously designed and packed with innovative thinking. It exhibits unrivalled sonic qualities with low noise amplification.  The fully balanced design works with both single-ended and balanced output capability which will suit whatever system you have. The enviable level of performance includes low noise, superb accuracy and adapts for all types of cartridges due to a comprehensive array of setting options for Gain, impedance and capacitance.
When vinyl is played up to 90% of the total voltage amplification takes place in the phono stage. This logically establishes the phono stage as supremely important in the electronics of the audio chain. Most integrated amplifiers and pre-amplifiers are unable to offer truly high-grade vinyl playback because they are built from an understandably small proportion of a total component budget.
Similarly, an integrated amplifier or pre-amplifier nearly always shares its internal power supplies with a number of analogue, digital and other control systems. It is not hard to see therefore how the tiny signal from a low output moving coil cartridge, which is 20,000 times smaller than a typical digital signal, can be seriously corrupted.
These reasons make investing in a dedicated high-grade phono stage one of the most effective system upgrades you can ever make.
Purpose
The Origin Live Discovery Ultra phono stage is designed to vastly improve on integrated pre-amplifier limitations by virtue of innovative circuit design, the use of high-grade audio components and a significantly over-specified power supply. It amplifies the output from both moving magnet and moving coil cartridges and couples exceptionally well with coil impedances as low as 4 ohms.
Unlike many other phono stages, the Discovery Ultra connects the cartridge directly to the amplification circuitry. There is no initial DC blocking or filtering in the electrical path to degrade the audio signal before it undergoes enormous amplification close to 100dB at 20Hz.
Sound Quality
The improvements that the Discovery Ultra brings to a system are worthy of High-End Sound. You gain much greater insight into your music due to improved separation and clarity. Along with this, things are easier to listen to, thanks to a wonderful sense of co-coherence and natural timing. Improved dynamics are obvious, especially in the bass which is powerful and goes deep.
Tonally the Discovery Ultra allows greater shading and timbres to be heard in the music. Because of its great tonal balance your system will achieve excellent imaging capability not just left to right but in the presentation of a 3-dimensional sound stage – so appreciated by those who understand what makes music come alive.
Technical Aspects
Design Philosophy
The phono stage is based on work carried out by Origin Live's long-established collaboration with highly experienced electronics design engineer Simon Clark backed by years of auditions and listening tests. It is built around a zero feedback passive equalisation RIAA filter and ultra-high-quality amplifier sections.
Each channel is treated separately and the use of high-quality components allows the performance of the circuit to shine through. For faithful reproduction of the original recording, the RIAA curve is followed as closely as possible making it flat to the RIAA standard by less than +/- 0.5dB.
Switching between various load settings is carried out through a touch screen which is far more convenient than the DIP switches commonly used by many manufacturers. It is also technically superior for performance reasons.
Direct Path
Many external high grade phono stages, even well known ones, use a single ended DC power supply for simplicity and cost savings. These designs, almost without exception, need to block DC from the cartridge or else it would be destroyed. This fundamental design choice requires a capacitor to be placed in line with the cartridge and then right away, before any amplification takes place, the tiny analogue signal is degraded significantly. This degradation once amplified by up to 4000 times cannot be extracted from the original audio source.
This is why a direct path from the coil to the amplifier circuit is so important and explains in part the highly transparent sound quality of the Discovery Ultra.
Passive RIAA
Many phono stage designs incorporate an RIAA filter as part of a feedback loop. It makes sense to do this as the primary purpose of the phono stage is to amplify the cartridge signal whilst applying the RIAA filter. The problem with this design choice however is that the gain of the amplifier becomes frequency dependant and therefore subtle but audible changes are introduced that spread dynamically across the audio spectrum in real-time. The net result is a tendency for such designs to add colouration to the audio signal that reduces its ultimate clarity.
The Origin Live Discovery Ultra phono stage keeps the RIAA filter squarely in the passive domain where it naturally corrects the recorded frequency response away from any frequency-based, loop feedback side effects.
Power Supply
Much attention has gone into the power supply design which is critical to faithfully amplify ultra low level signals. It features several layers of filtration and regulation designed to isolate and create a pure electrical source for signal amplification.
The AC mains is first EMC filtered to remove up to 70dB of unwanted electromagnetic and high frequency interference from being passed through to the power supply.
Spike and transient suppression techniques are also used to minimise unwanted noise appearing in the audible frequency spectrum.
The DC supply fed between the PSU module and the phono stage is balanced and therefore exhibits excellent common mode noise rejection.
The filtered DC is then regulated to ensure that regardless of voltage changes to the AC mains supply the amplifier circuitry is run at a completely steady DC voltage.
Audition
The result of this attention to detail is a phono stage that massively improves the quality of vinyl replay and is far in advance of many more costly rivals.
The true test of any product is a personal audition and we invite you to contact us directly or arrange an appointment with one of our dealers.
Specs
Specifications
Gain Settings in dB:  43, 46, 49, 52, 55, 58, 64, 70
Input Impedance Settings in ohms: 20, 22, 30, 68, 82, 91, 100, 150, 180, 200, 240, 360, 390, 470, 650, 750, 820, 1K, 1K2, 1K5, 1K8, 2K2, 3K3, 4K7, 10K, 47K
Capacitance Settings in pF: 0, 25, 50, 75, 100, 125, 150, 175, 200, 225, 250, 275, 300, 325, 350, 375
RIAA deviation – 20Hz – 20kHz +/- 0.5dB
Noise – 1nV per Hz squared
Moving Magnet output range: 1 – 7mV
Moving Coil output Range – 0.03 to 1mV
Power consumption – 2W
Dimensions in mm – 200 x 80 x 250 (W x H x D)
Mains supply – 230V or 110V
Connections:

Inputs: RCA phono sockets
Outputs: RCA phono sockets & 3 Pin XLRs
Ground terminal
Recommended input impedance for preamp or amp: 10K minimum to 200K (this covers 99.9% of all amps)
Share
View full details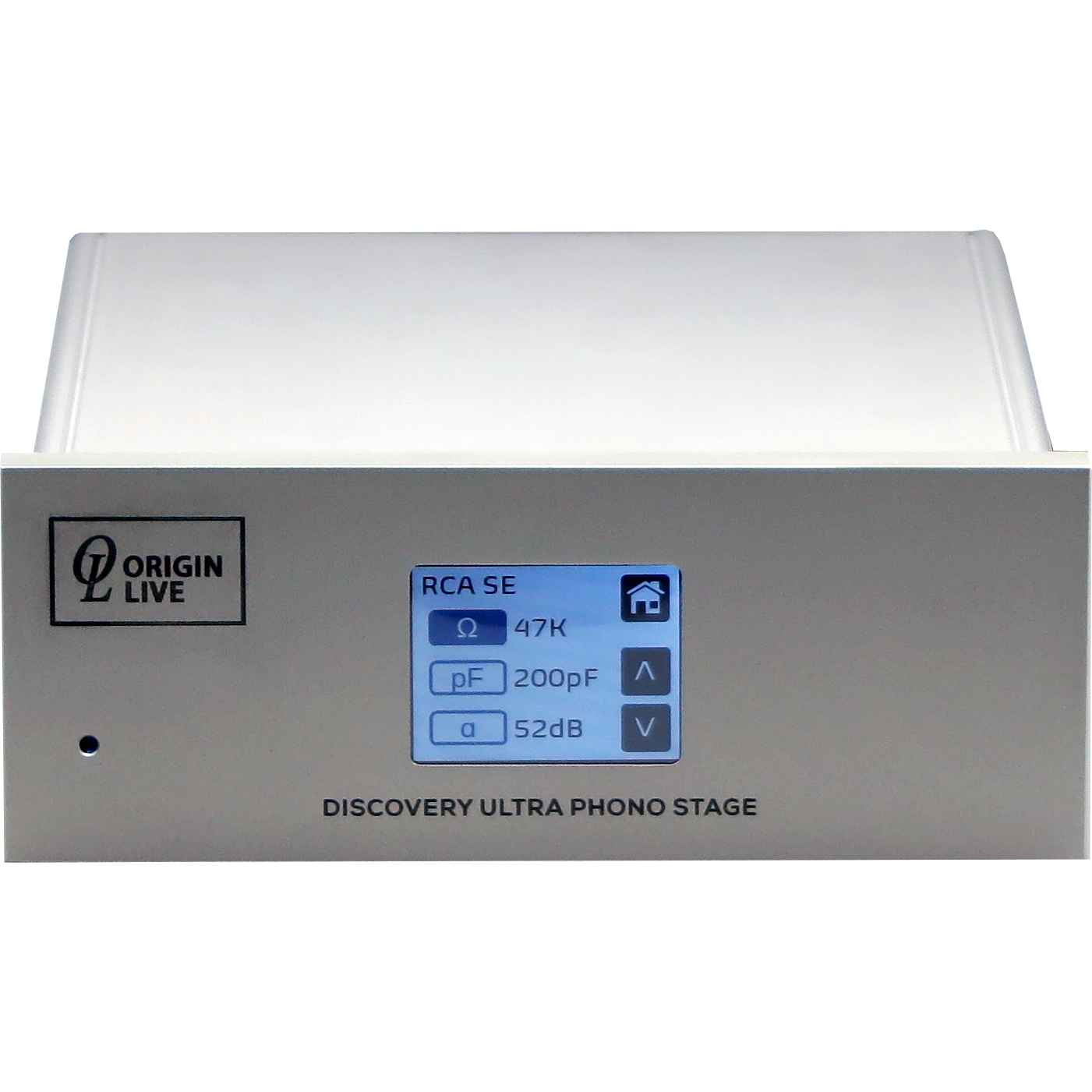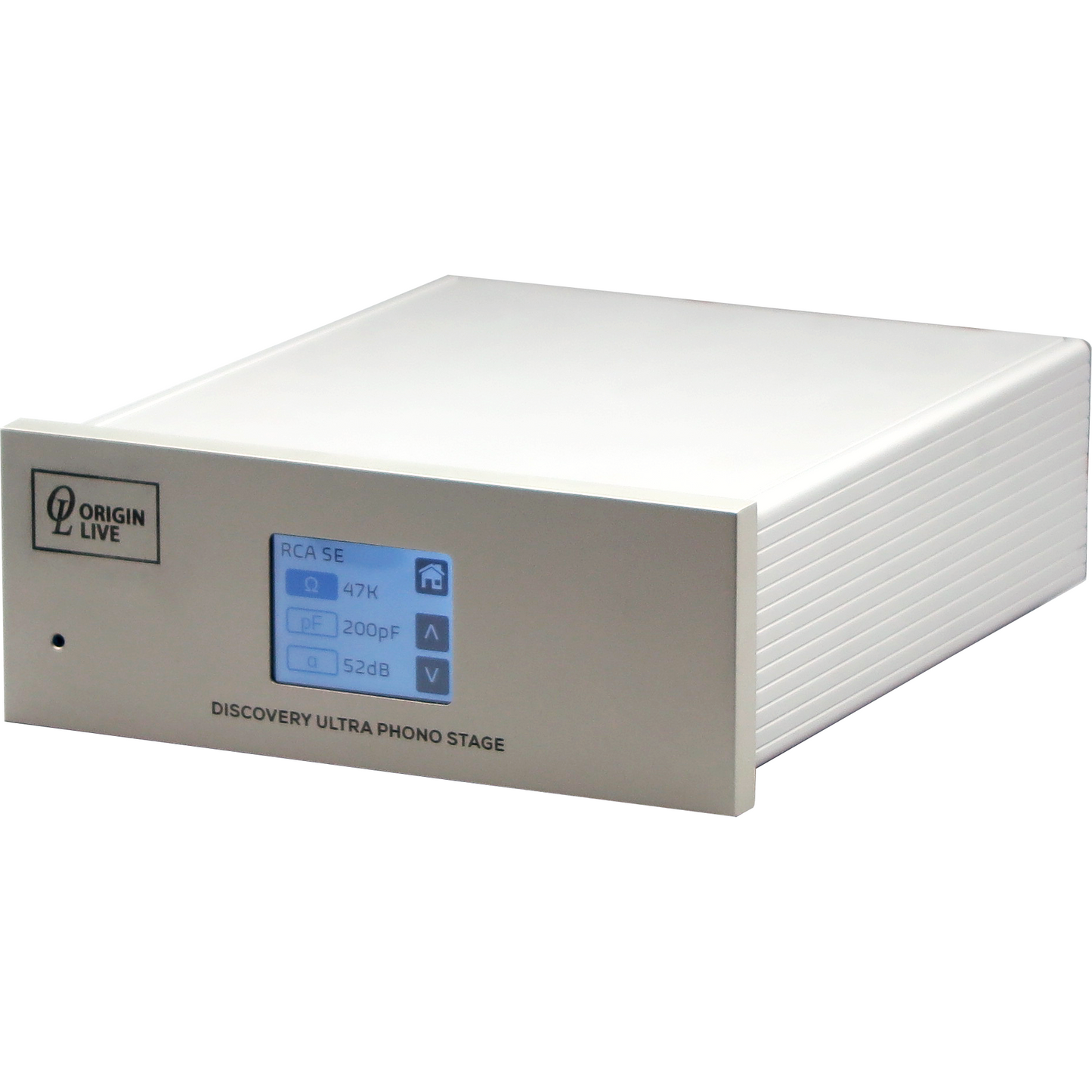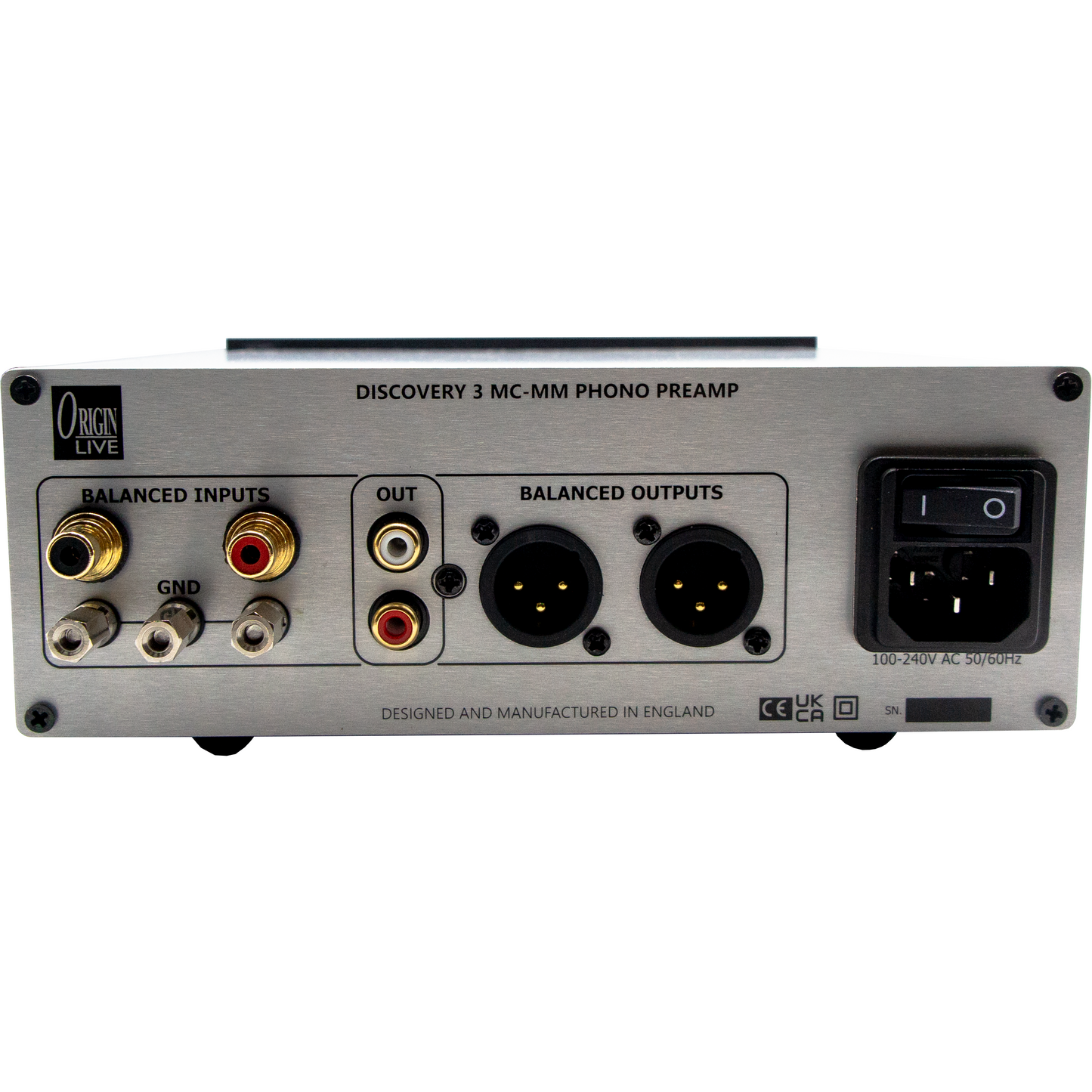 5% Discount
When you shop with Kronos AV, we want you to have the best experience possible, so if you are shopping with us for the first time, add any item to your cart and you will get 5% discount off your order. Just a little thank you for supporting a family owned and operated company, providing HiFi components for over 35 years. 
Please note: Excludes Sale, USED / EX Display / Ex Demo products
Buy with Confidence
OVER 10,000 happy customers