WANT 5% OFF THIS ITEM? - More info
Regular price
Sale price
£1,699.00
Unit price
per
Sale
Sold out
Part Exchange / Trade In Quote?
THE FIRST PHONO STAGE WITH 2 INPUTS AND 6 EQ CURVES
PH-10 is an ultra-versatile phono preamplifier that offers unique features, including EQ CURVES, LOAD and GAIN adjustments: a fully analogue design engineered exclusively with high quality coils, capacitors and resistors.
The EQ curves are implemented using analog circuitry realised with last generation integrated circuits and low noise components because we believe in the absolute superiority of a fully analog design over digital equalizers. Instead of the antiquated and inefficient electromechanical switches, we opted for electronic switches to select the curves: in this way PH-10 can preserve unaltered the audio signal and safeguard its purity without giving up on the use of digital technology. The use of electronic switches also helps shorten the paths of the audio signal to obtain greater efficiency and less dispersion. Digital technology is used only for real-time management of the display.
PH-10 is controlled via knob and display using a sophisticated micro-controller to select the functions through our custom firmware that is loaded on a micro SD dedicated flash memory and can be updated easily via PC. The micro-controller is separated and independent from the audio signal path to guarantee always clear and pure sound.
Once the tonearms are connected, PH-10 can be set with 4 different GAIN levels [-3dB, 0dB, +3dB, 6dB] to match precisely the output level of any MM or MC cartridge.
The perfect setup is guaranteed with 9 different LOAD options [10Ω, 22Ω, 47Ω, 100Ω, 220Ω, 470Ω, 1000Ω, 22KΩ, 47KΩ] that will let you adjust the preamp to match it with a large number of cartridges in a quick, easy way.
HANDCRAFTED IN ITALY WITH PASSION AND TECHNOLOGY
The secret behind PH-10?
We design, craft and assemble every single part!
Every PH-10 is handmade in Italy with the best audio grade components to ensure flawless music playback.
The level of quality meets the highest standard throughout the entire production: from the CNC machining to the assembly and finally to the electronic tests at the PC.
To maximize the performance of the PH-10, we developed PSU-10, the dedicated external super power supply that allows PH-10 to achieve its fullest potential reaching an even higher degree of musical realism, better dynamics and deeper three-dimensionality.
6 EQ CURVES TO DELIVER OUTSTANDING PERFORMANCES
You will finally be able to switch from the internationally recognized RIAA curve, to the DECCA-LONDON or the AMERICAN-CBS-COLUMBIA curve, always graphically shown on the front display. And there's more, because you will also be able to "enhance" each curve with a modern Gold Note proprietary design for superior dynamic and powerful results.
AUDIOPHILE IN EVERY POSSIBLE WAY
PH-10 shows every detail on its 2,8" colour display powered by Gold Note proprietary SKC - Single Knob Control technology – an intuitive control system developed to easily browse and select all the unit's functions.
The unit can be externally powered by the dedicated external inductive power supply PSU-10 to enhance the performance even more .
Specs
2 independent stereo RCA Inputs
Weight: 3Kg
Dimensions: 220mm W | 80mm H | 260mm D
Subsonic filter: 10Hz/36dB octave
Frequency response: 20Hz – 20KHz
[Enhanced 20Hz – 50KHz] @ +/- 0.3dB
THD (Total Harmonic Distortion): <0.05% MAX
Signal to noise ratio: -89dB
Dynamic response: 105dB
Output impedance: 50Ω
POWER
Main supply: 100V to 245V, 50/60Hz
(depending on market destination, not convertible)
Power consumption: 30W super linear power supply
AUDIO INPUTS
Input capacitance MM: 220pF
Input sensitivity: 0.1mV MC up to 7.0mV MM
Input impedance: 9 selectable options [10Ω, 22Ω, 47Ω, 100Ω, 220Ω, 470Ω, 1000Ω, 22KΩ, 47KΩ]
Gain: 65dB MC - 45dB MM with 4 options [-3dB, 0dB, +3dB, +6dB]
AUDIO OUTPUTS
Line output level (fixed): stereo RCA @ 2Volt and balanced XLR @ 4Volt
Upgrades
The PSU-10 is a super inductive & chokes power supply designed exclusively for the PH-10 phono stage.
PSU-10 has been engineered with the best quality audio-grade components to enhance the performance of PH-10 and improve even further your system: with the dedicated external power supply you will get the  very best music experience out of your LPs.
For PSU-10 we have chosen a dual choke design powered by a double inductor driving the negative and positive high current stages and featuring and inductive filter on the analogue stage.
The Gold Note proprietary Dual Chokes Design perfectly filters the signal voltages in order to eliminate all the possible electrical pollution coming from the AC power system.
The PSU-10 uses its massive power supply to shield the PH-10 phono stage from electro-magnetic interferences thus insulating it effectively from the AC power system.
The large, ultra-clean power enhances super low noise, greater dynamic, better resolution and finer details for a more realistic high-end audio performance and pure audio pleasure.
The PSU-10 can deliver high quality power using 4 transformers 3 of which are dedicated exclusively to the pure power supply and with 1 separated transformer dedicated to the inductive filter.
Specs
Four rail audio grade power supply
Four ultra low noise voltage regulator
+12V, +5V for logic
+/- 14V for analog with inductive noise remover
Line regulation for all output 0,05 %/V
Load regulation for all output 0,05 %Vu
Line noise rejection >80dB
Common mode noise rejection >80dB
220mm L | 80mm A | 260mm
3 Kg
POWER
Mains supply: 100/120V & 220/240V (50/60Hzautomatic selection)
Nominal power: 25W
Dynamic power: >50W
Stand by power: <1W
Full power response time <2,5usec
Reviews
Share
View full details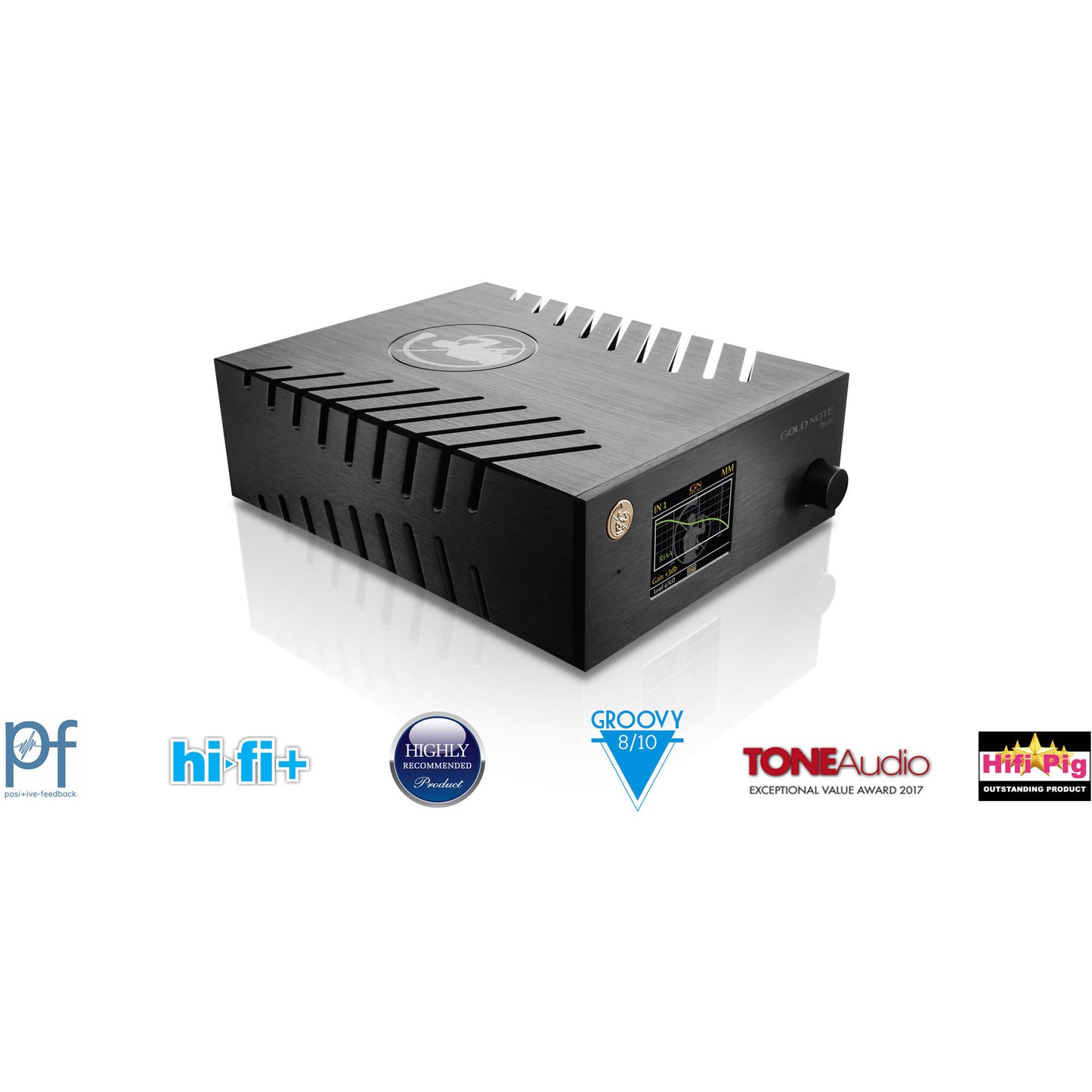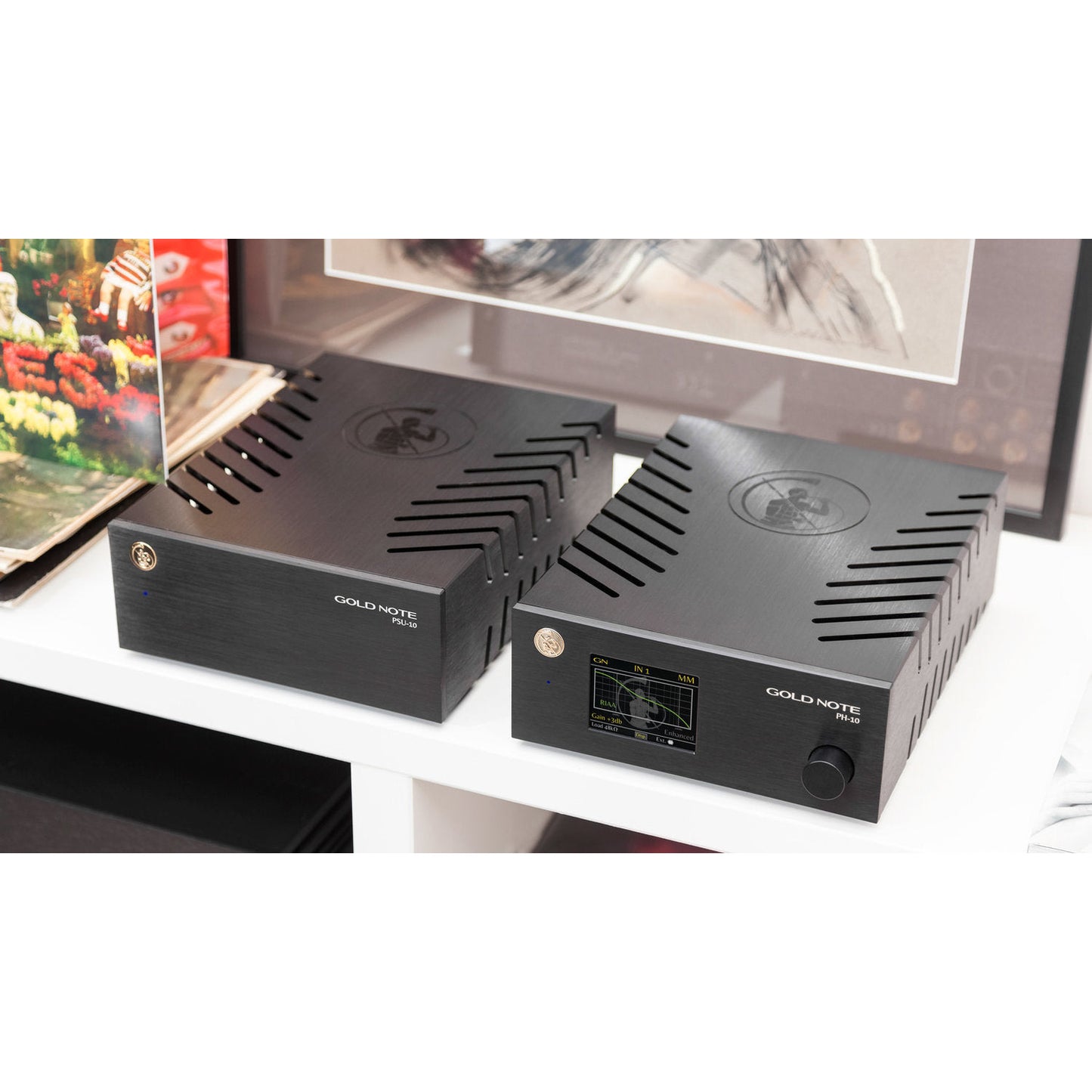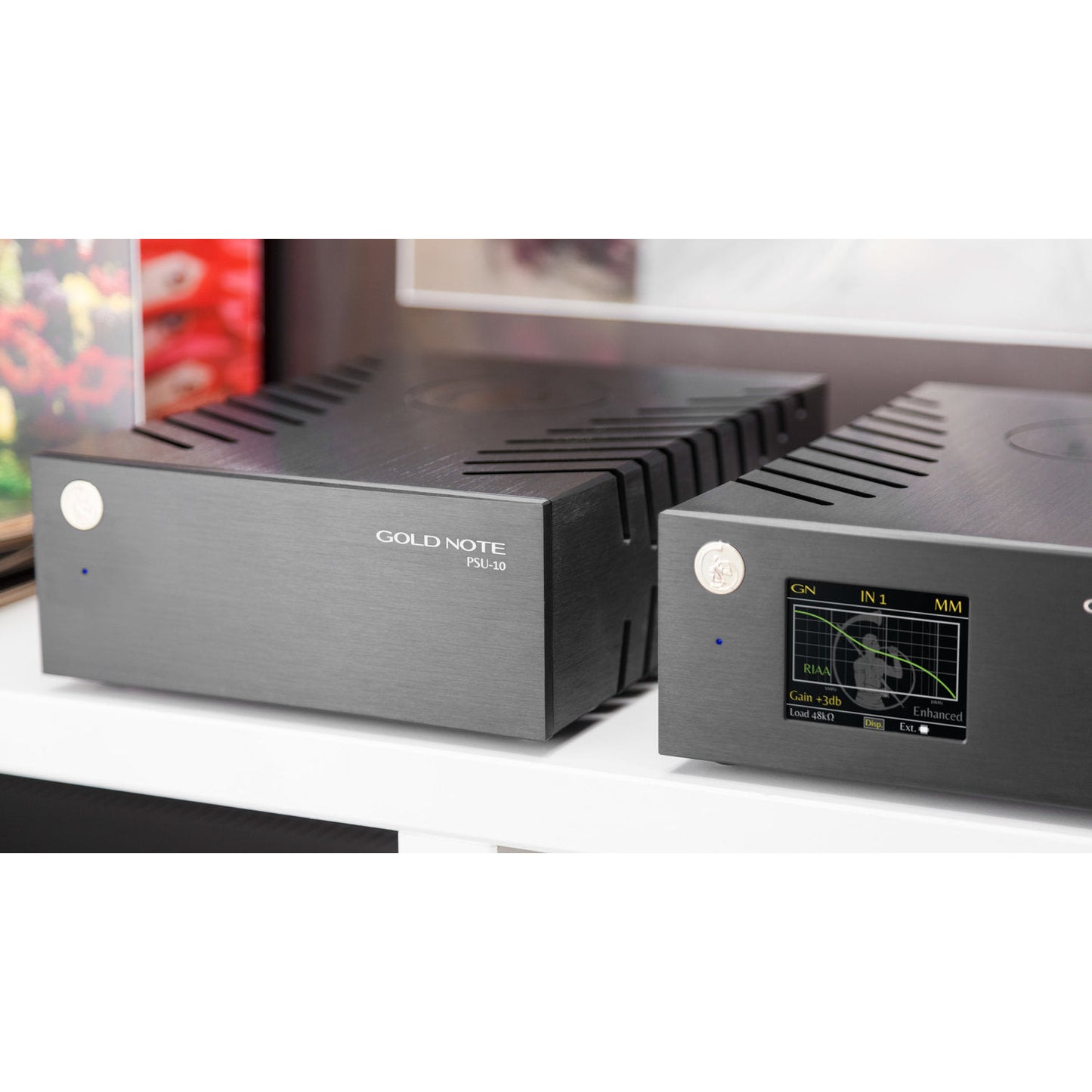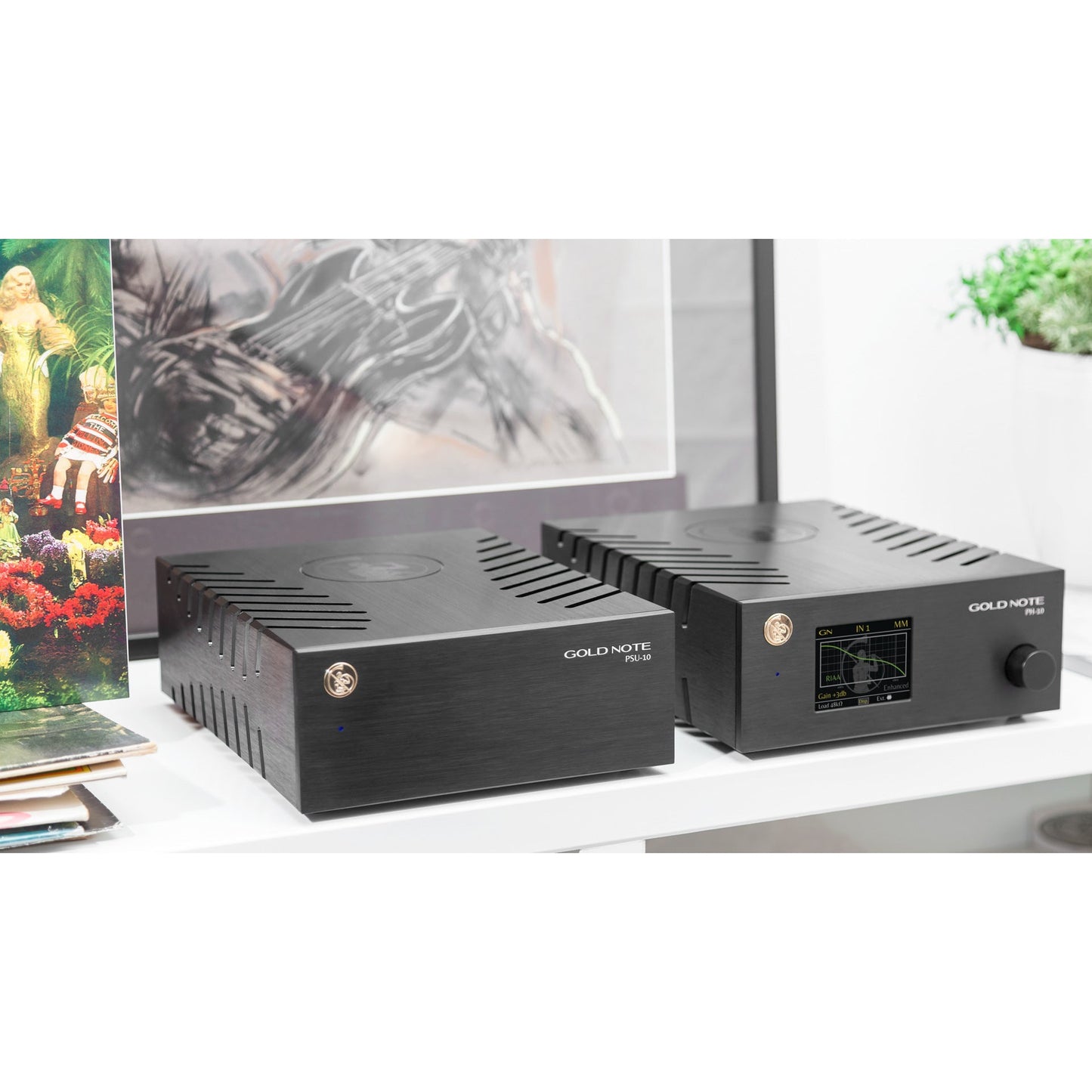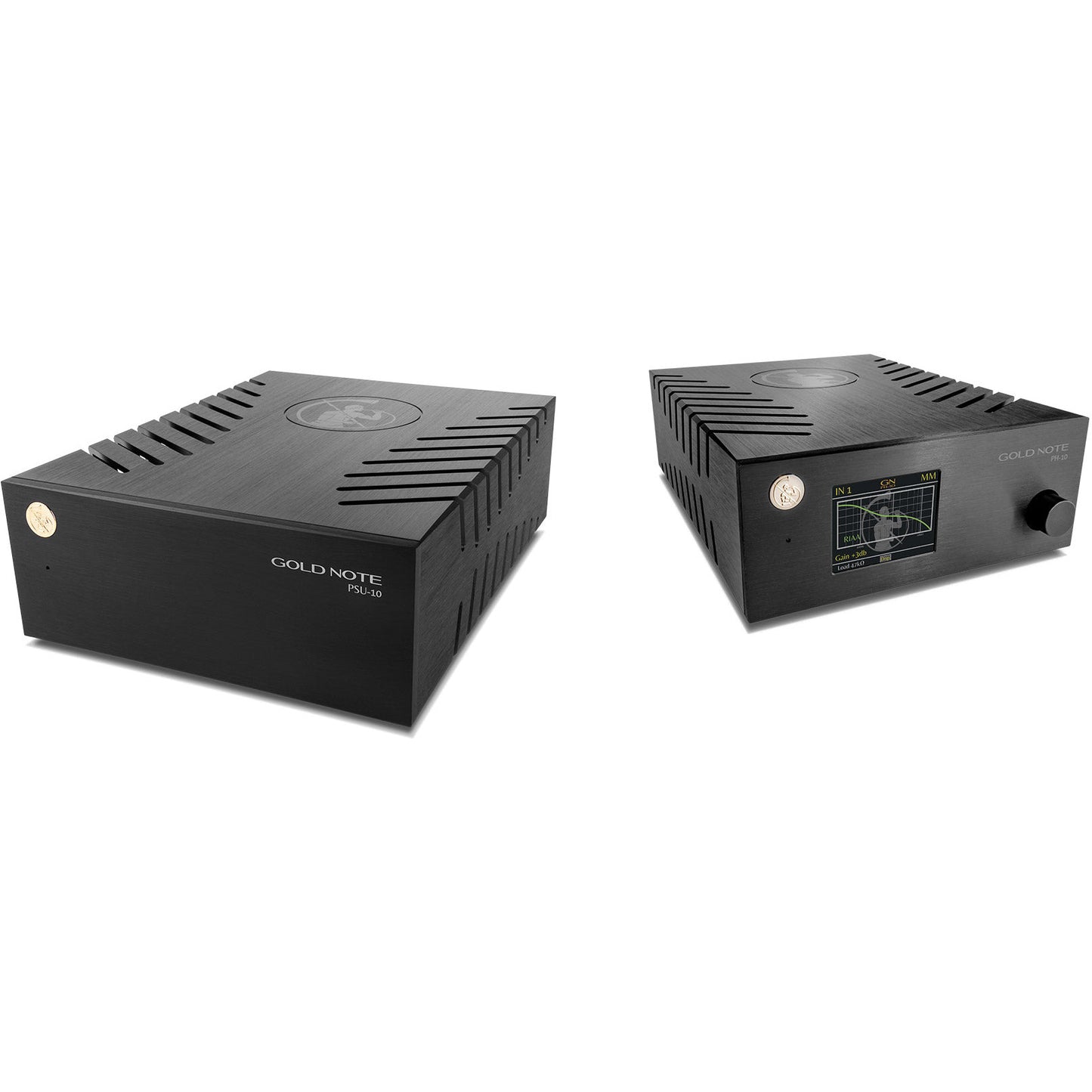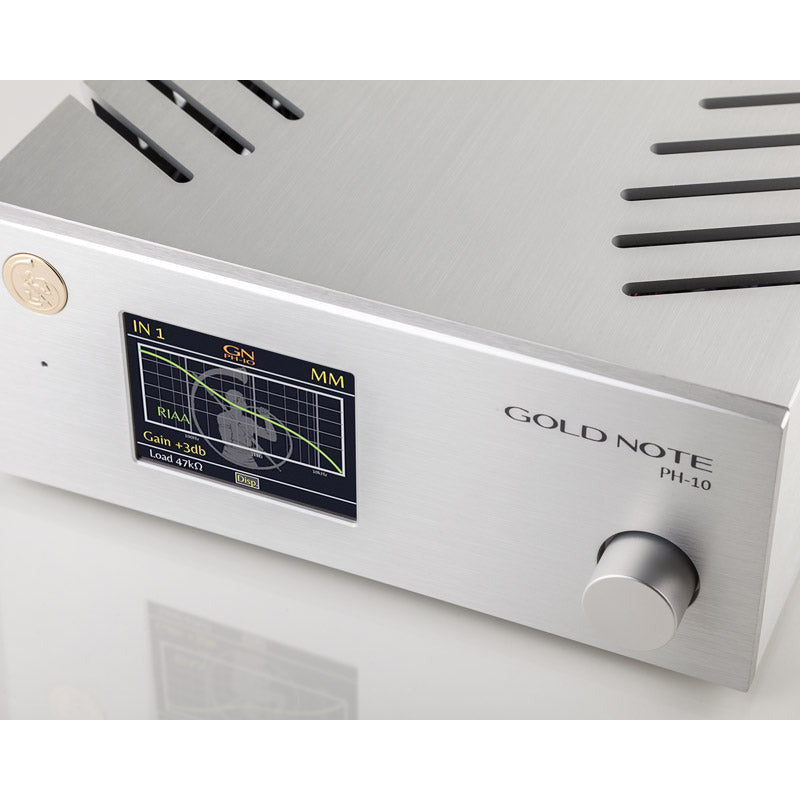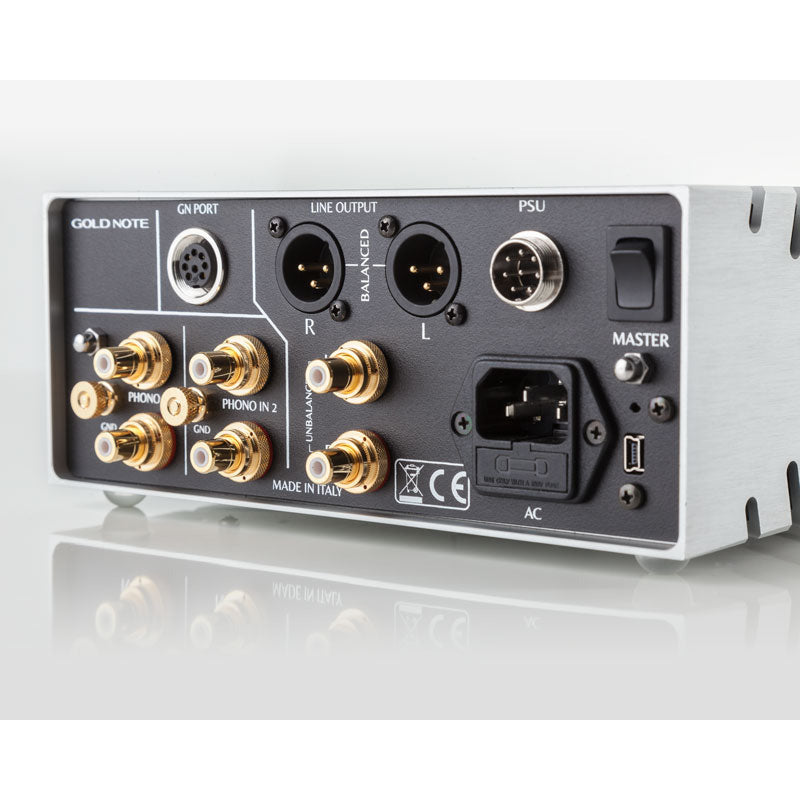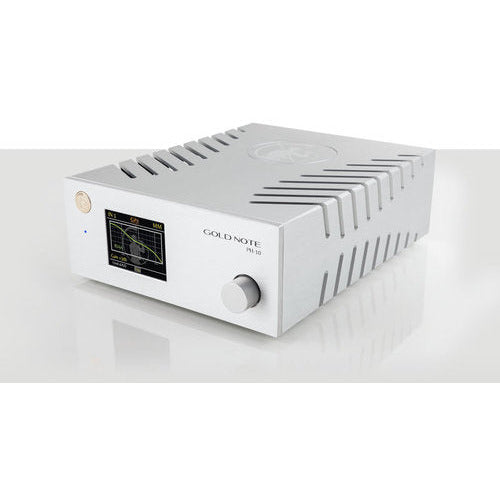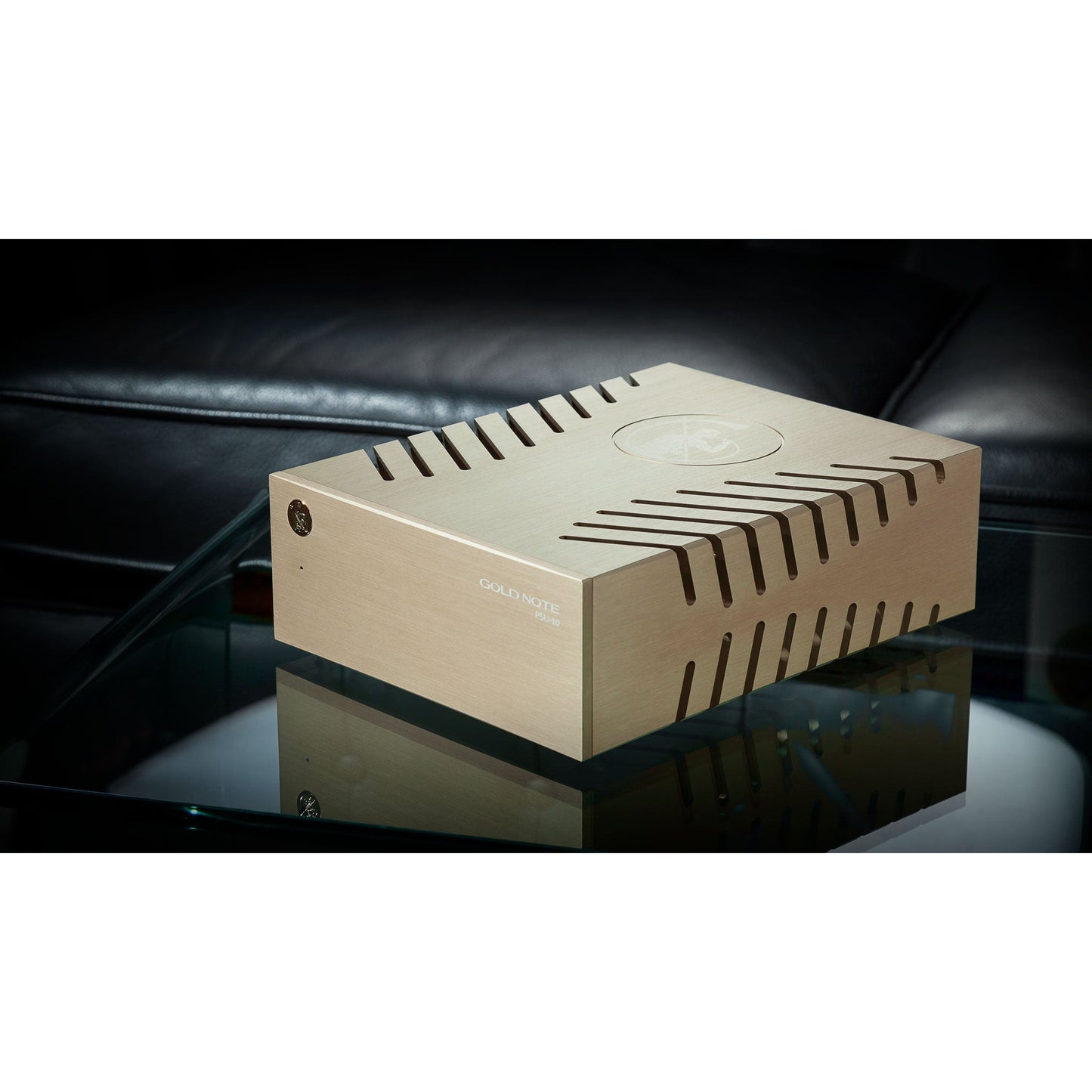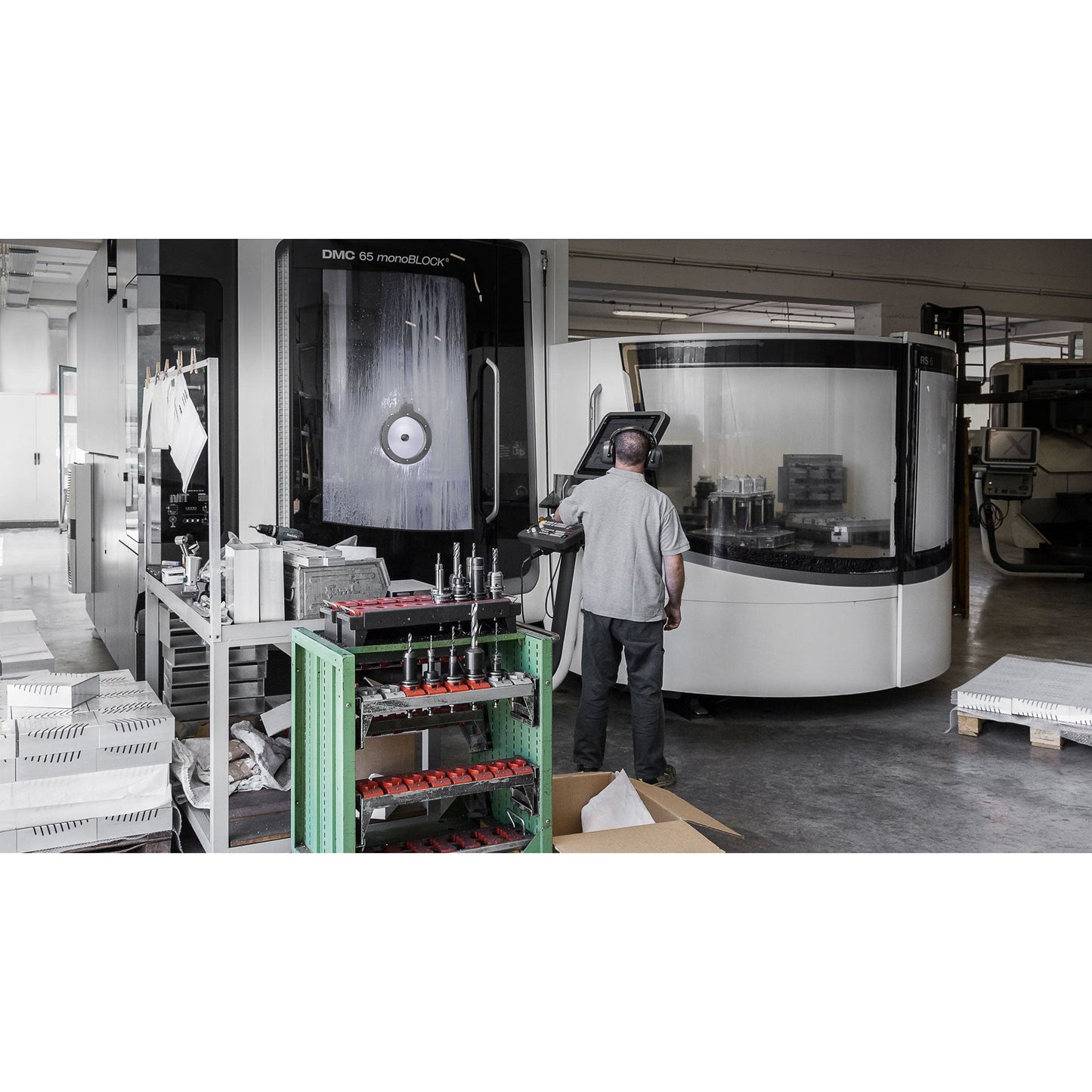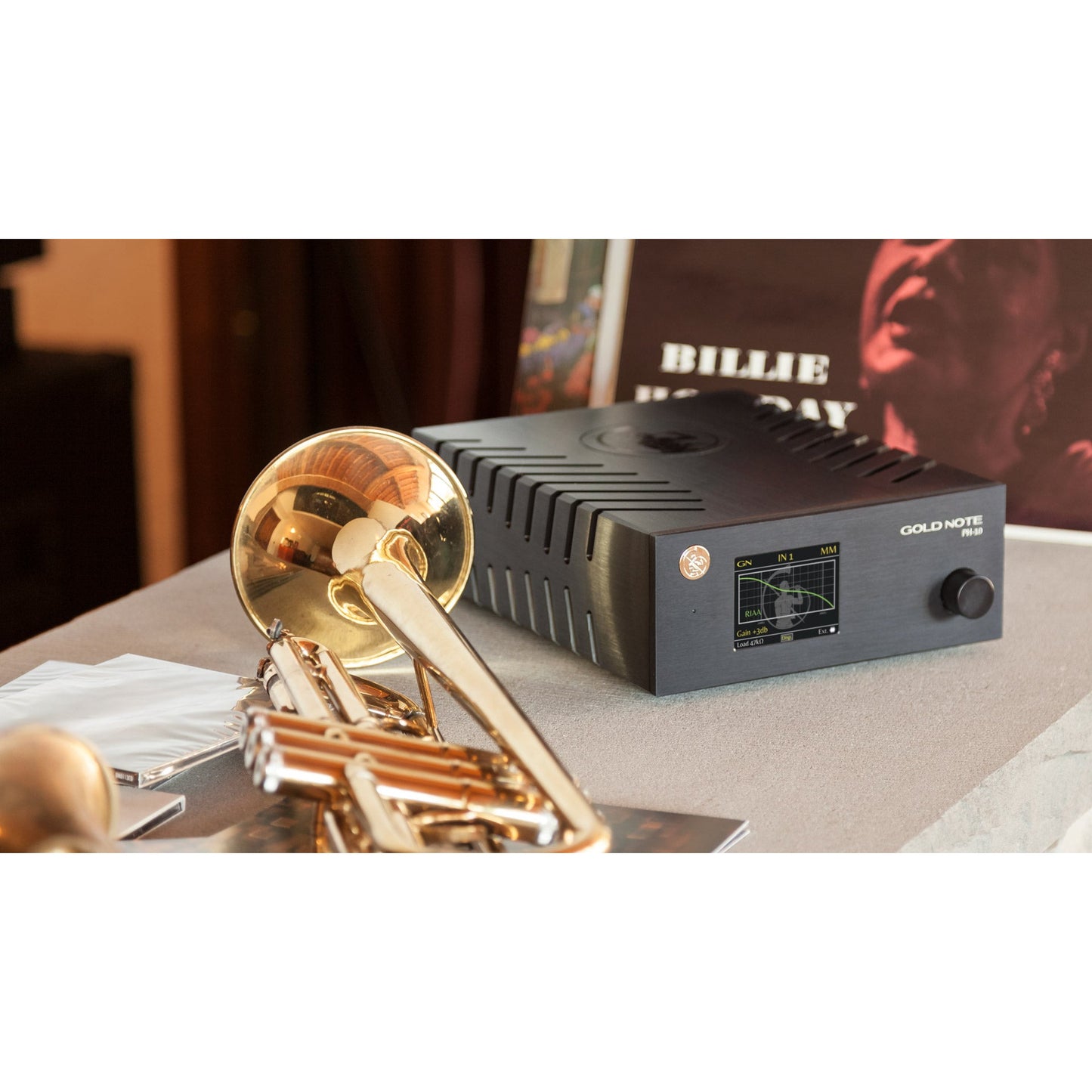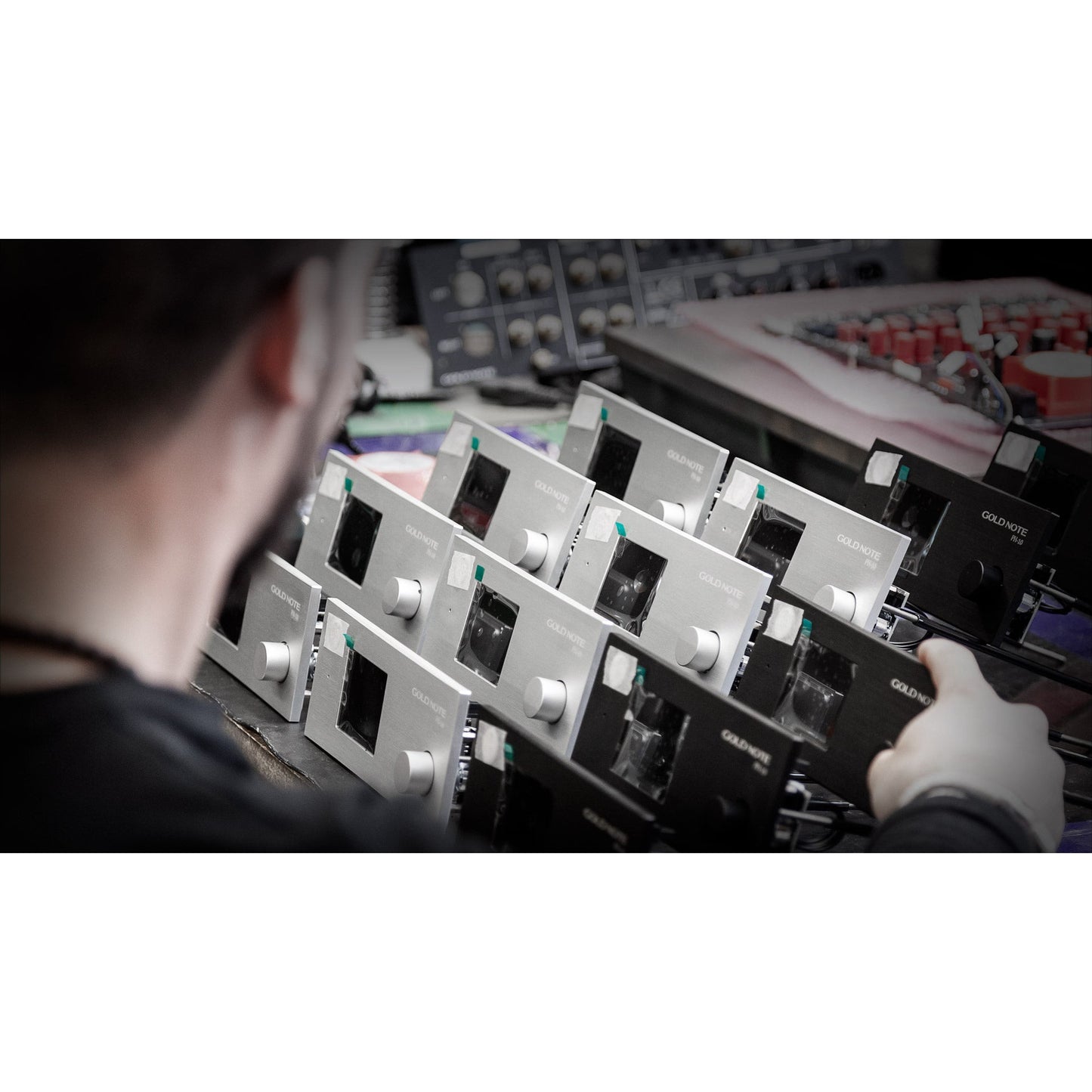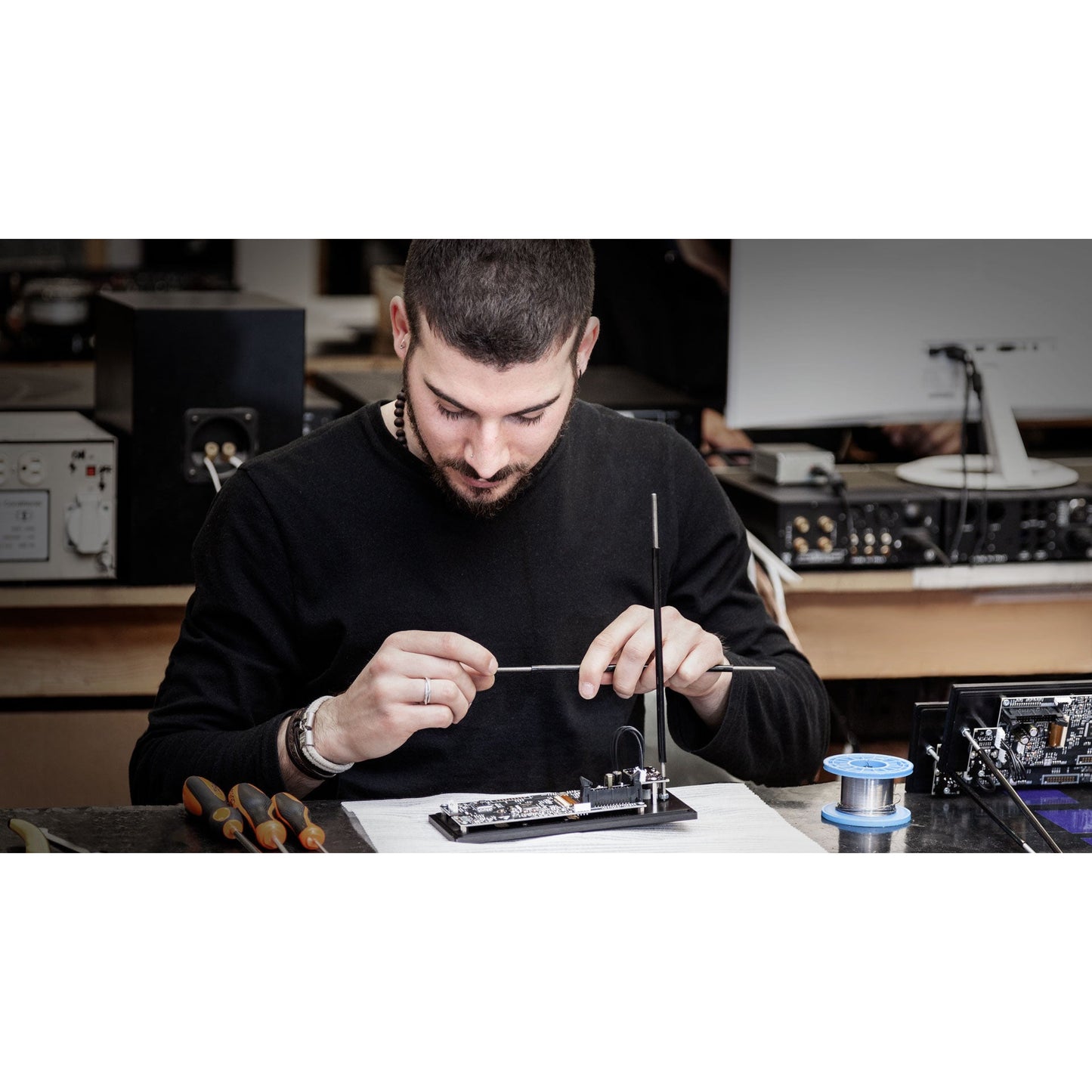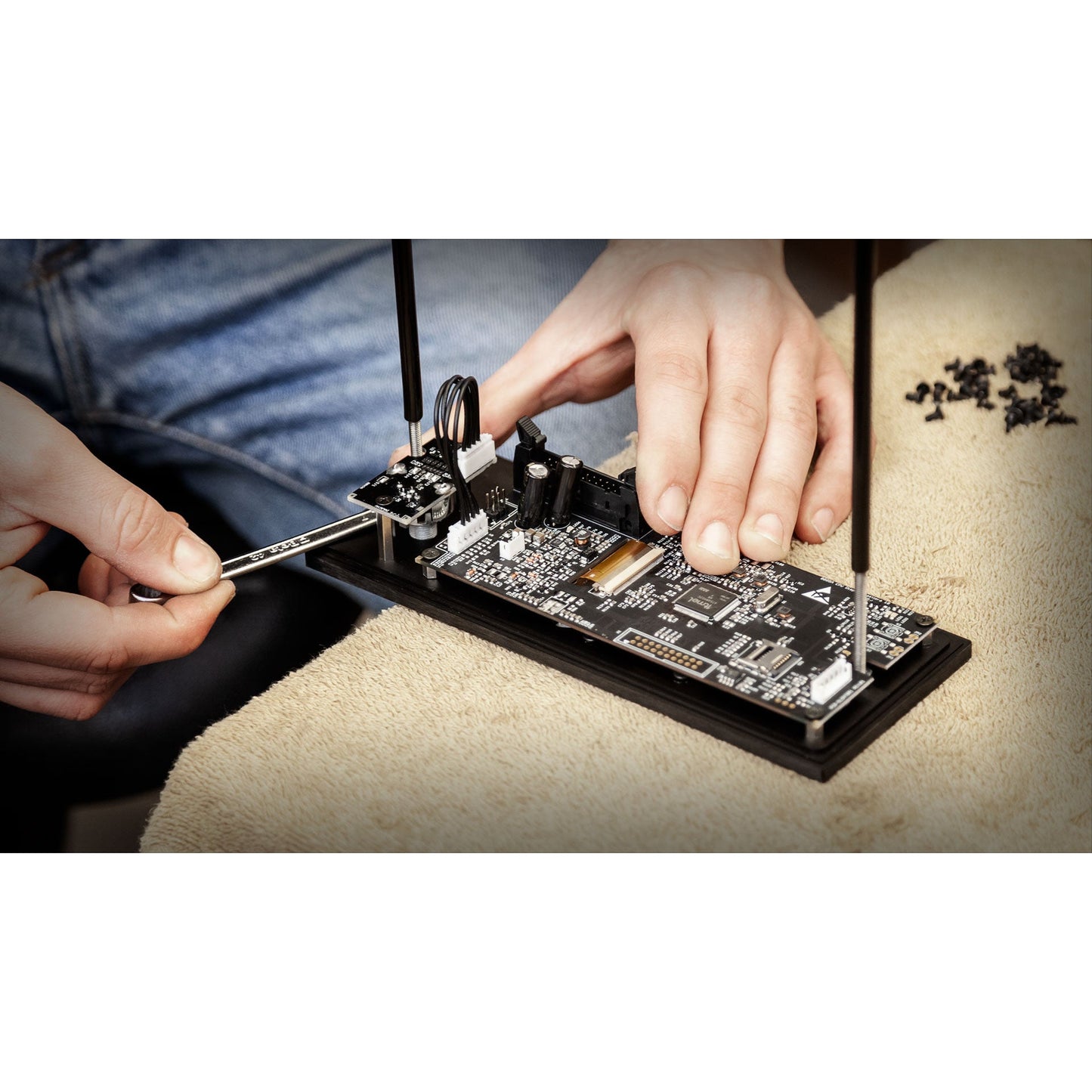 5% Discount
When you shop with Kronos AV, we want you to have the best experience possible, so if you are shopping with us for the first time, add any item to your cart and you will get 5% discount off your order. Just a little thank you for supporting a family owned and operated company, providing HiFi components for over 35 years. 
Please note: Excludes Sale, USED / EX Display / Ex Demo products
Buy with Confidence
OVER 10,000 happy customers