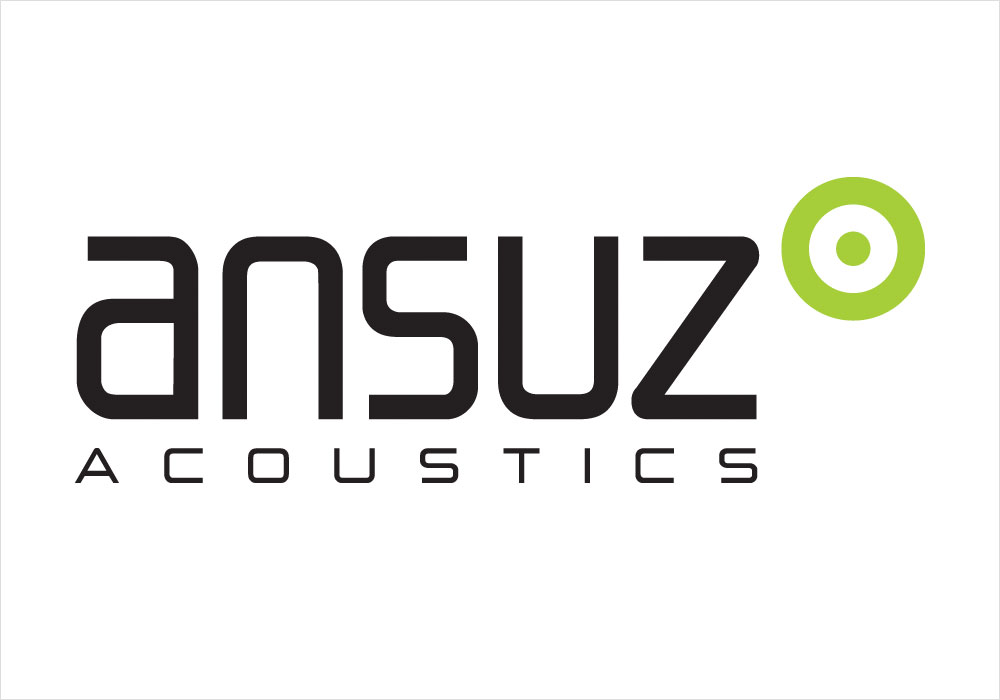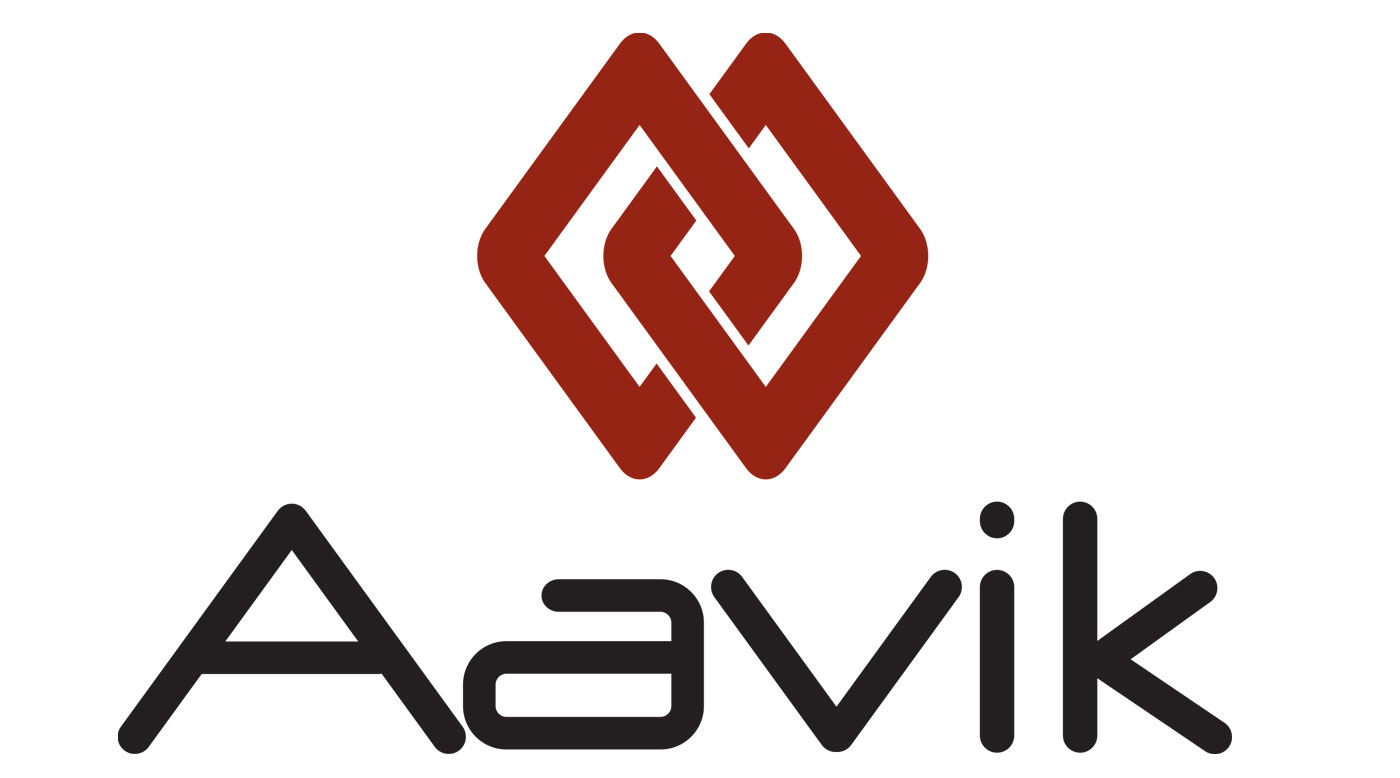 AUDIO GROUP DENMARK:
Borresen Acoustics
Ansuz Acoustics.
Aavik Acoustics
By David Campbell - Kronos AV Managing Director
On Sunday 3rd April I was lucky enough to attend a demonstration of Ansuz cables, Aavik electronics and Borrensen Loudspeakers at the Voco Spires Hotel in Oxford. All three products are designed and manufactured by Audio group Denmark.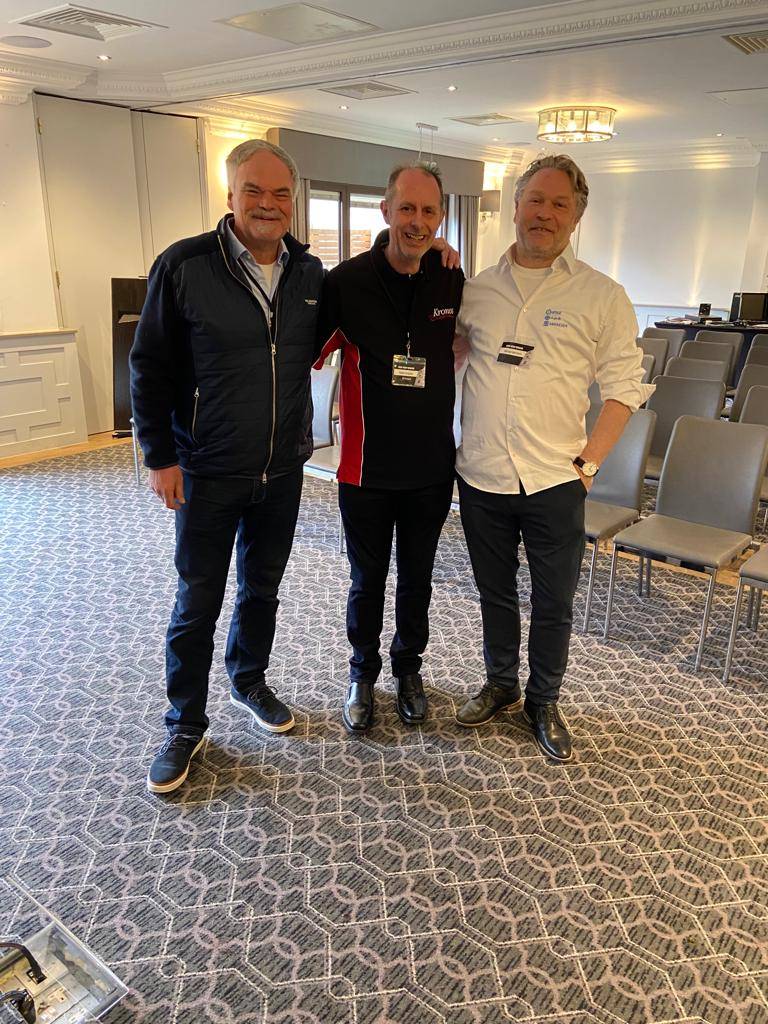 Kronos AV Managing Director, David Campbell (middle) alongside Frits Dalmose (Left) and Michael Borrensen (Right)
On demonstration was a reference system using the 580 series of Aavik Electronics including their integrated amplifier, streamer and DAC. The cables were all Ansuz from their reference D series and D-TC supreme cables both digital and analogue as was the mains distribution, mains cables and Network switches. All equipment was also located on their resonance control Darkz feet and later in the demonstration they used their Sortz plugs ( but more of those later). Speakers used in the demonstration were the Borrensen O1 standmount speakers and the O3 floorstanding speakers.
The Event was organised by their UK distributor Auditorium and the attendees were invited by their UK dealers one of whom is Kronos Audio Visual. Each dealer was able to invite a limited number of customers to this unique event.
Both Frits Dalmose and Michael Borrensen were in attendance to both demonstrate and explain about the technologies of the brands, which was both illuminating and informative, especially because these companies are using radically new technologies to reduce noise, and grounding of equipment.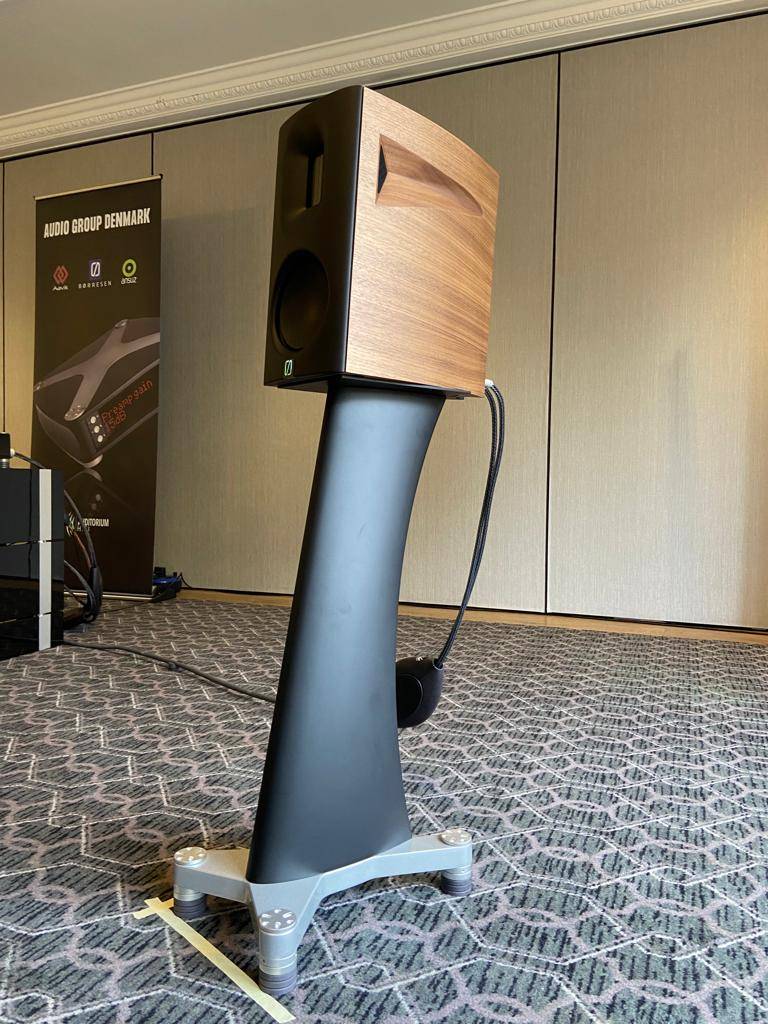 The Borrensen 01 in walnut with matching stands. The speakers were placed on Ansuz's Darkz in order for isolation. Even on carpet, the difference was considerable.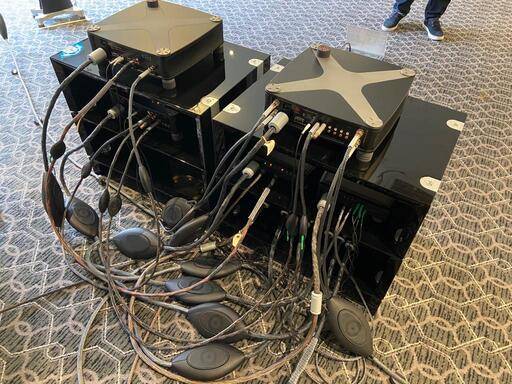 The Aavik electronics were connected up with a full wiring loom of Ansuz reference cables, alongside Ansuz mains distribution and network switch.
At the very start of the demonstration for example the first thing Frits said was that the most important component was in fact not the superb electronics or speakers but was the mains cable coming out of the wall which was then connected into the system. Without this cable he said it doesn't matter how good the system is because you will not hear it properly without the mains cable. As a dealer I have been telling customers for years how important mains cables are so it was nice to be backed up by people of this calibre. Audio Group Denmark believe that cabling is as important as every other component or piece of equipment in the system.
Bearing in mind the cost of the above I along with everybody else was expecting something really spectacular and we were not disappointed and in fact in many ways it was one of the most impressive demonstrations I have ever been privileged to attend. Not only because of the quality of the reproduction of the music but often by the way Frits and Michael explained why certain aspects of the system were so important but also because they reinforced what we have been telling customers for years about the importance of cabling especially mains cabling and more recently about the importance of network switches if you are streaming music.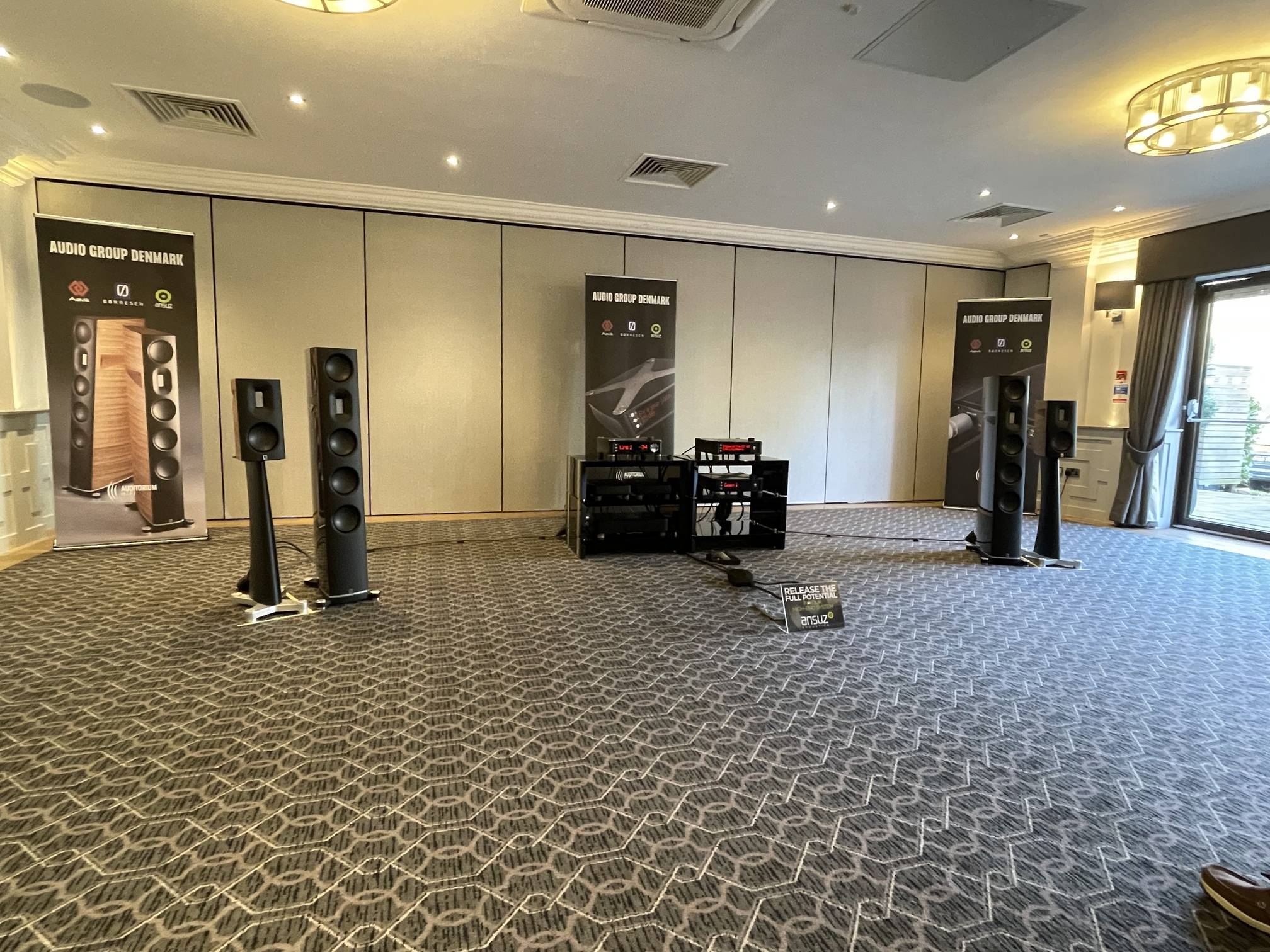 The room had a few challenges (such as the glass fire door to the right) but the AGD system never flinched, thanks to expert set up by Frits and Michael!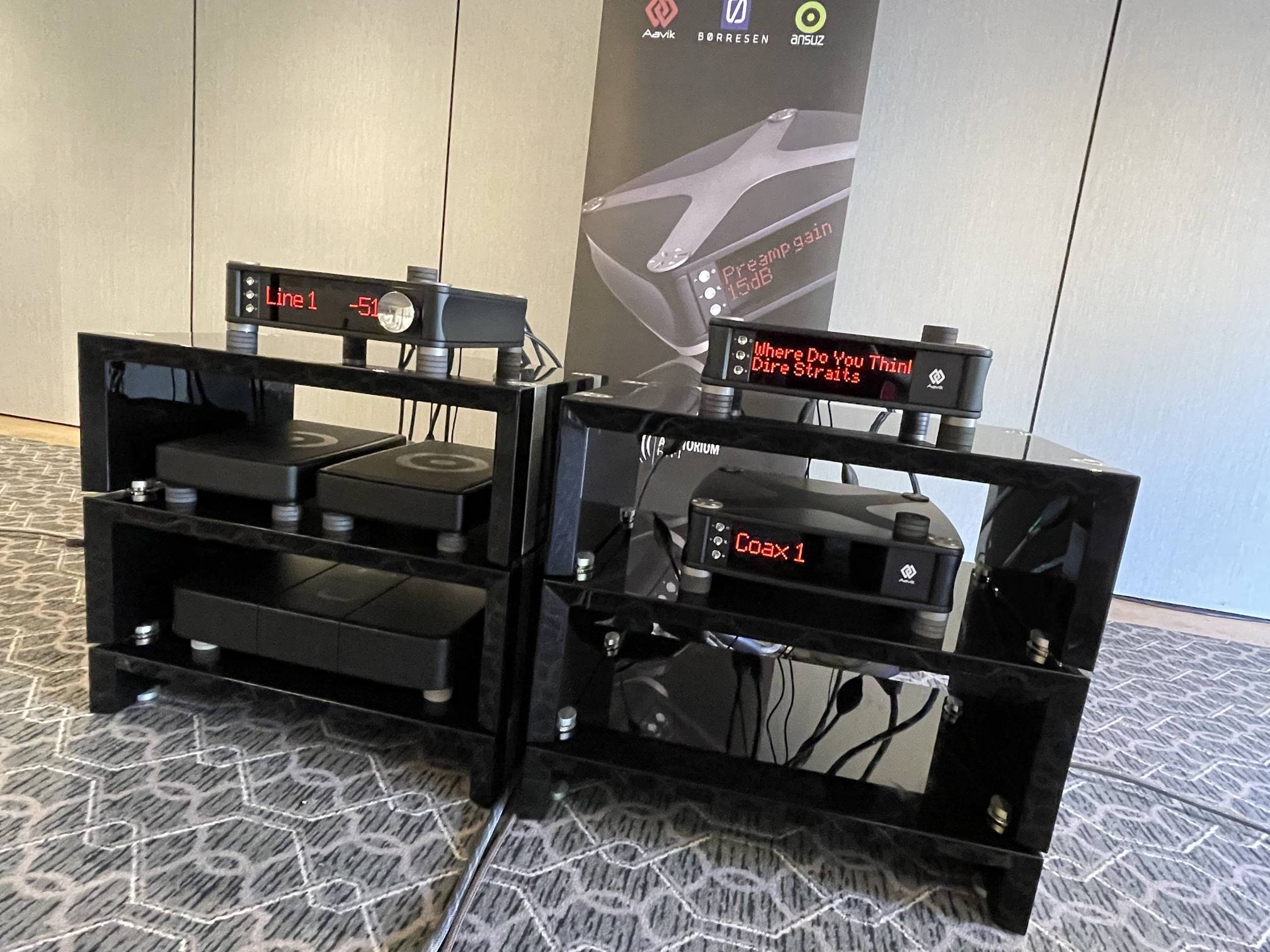 The Aavik I-580 integrated amplifier (top left), S-580 Streamer (Top right), D-580 DAC (Middle right), Ansuz D2 Network Switch (middle left) and Ansuz Mainz D2 Distribution Block (Bottom Left)
The idea behind what they are trying to achieve is a system which plays music with an inky black silence behind the music so all you hear is the music and nothing else, this allows for the most subtle of details to be heard without any type of distortion or noise from either mains or ethernet to effect the performance.
After listening to some stunning pieces of music on the system the guys would discuss certain technologies and their importance so for example they would discuss how their Darkz resonance feet improved the sound of their electronics but would also improve other manufacturers products as well. As Michael put it unless you isolate a component correctly it can never achieve its true potential. Its the attention to detail of these guys which makes their equipment so special, they are of course not the only companies doing this but they are one of if not the only company who manufacturers the entire system including all the accessories.
There were quite a few questions about streaming and network switches which are something both Audio Group Denmark design and manufacturer. Again Michael explained the ethernet was even more polluted than the mains and on top of that was not grounded so trying to stream without a network switch was virtually pointless and that in many ways the network switch was as important or even more important than the streamer itself. Again this is something I have been saying to customers for the past year so I was delighted to hear that from someone as respected as Michael Borrensen.
Everthing these companies design be it a component, a cable, a piece of electronics or a loudspeaker has been designed to combat noise. As Michael Borrensen simply put it - Noise is the enemy of any HI Fi system, the more noise you can eliminate the better and more accurate the system is. It is the same with grounding whether it is the mains or the ethernet the better you ground it the better the sound.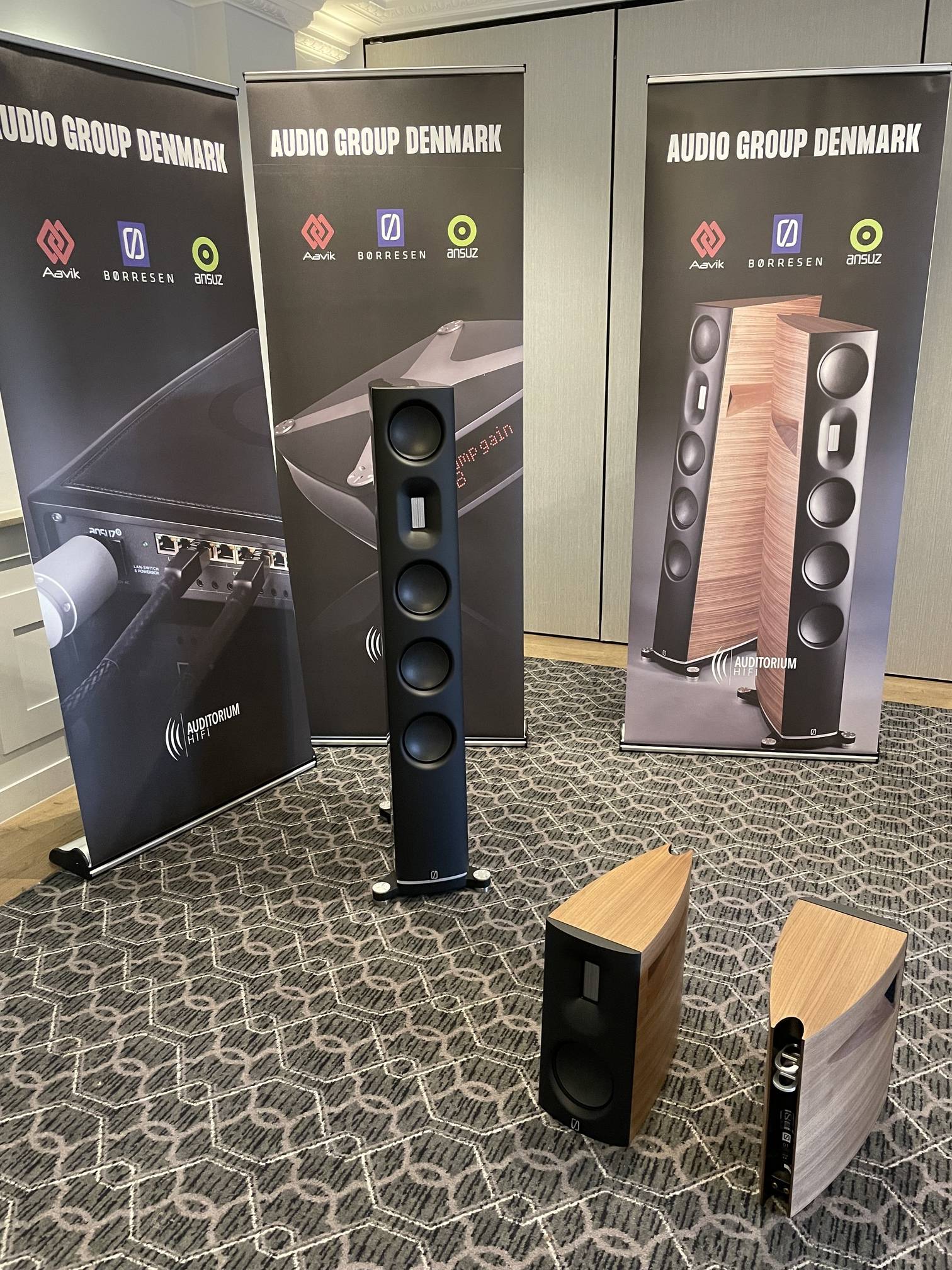 The Borrensen 01 standmounts & 03 floorstander during setup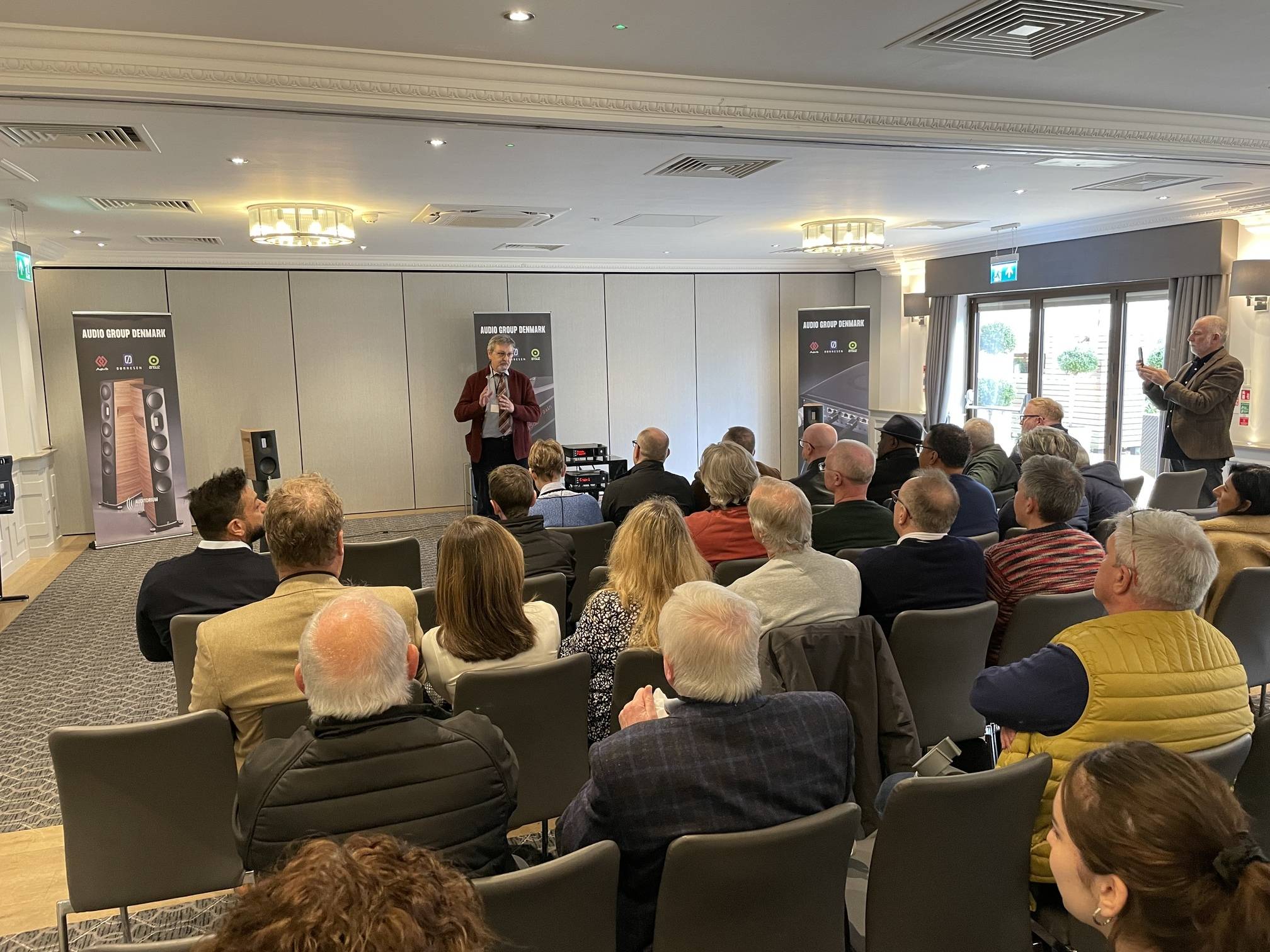 Ahmet of Auditorium, the UK distributor for Audio Group Denmark, welcomes everyone to the event.
I learned so much from speaking to Frits and Michael not only about their products but about why things sound the way they do. I really enjoyed the day and I was lucky enough after the event to have dinner with the UK distributors Ahmet Kip and both Frits and Michael where again my knowledge improved.
Audio Group Denmark are a company who I believe are going places and over the next few years will become very important in the Audio Industry, they are not producing more of the same, they are working with cutting edge technology and working in areas no one else is. As a retailer Kronos Audio Visual are very excited to be part of their dealer network in the UK and we look forward to being able to let our customers see and hear these exciting products.
After a short coffee break and answering some questions, some more music was played including some classical pieces, again impressing everyone with the realism and dynamics of the music. The small O1 speakers were exchanged for the much larger O3 floorstanding models which improved the sound even more but then Frits did something which stunned the whole audience. He plugged into the system a single Sortz shorting plug into the back of the amplifier. The effect was astonishing, he then plugged in a second Sortz plug and again there was a huge improvement in the sound. He then proceeded to put in more expensive Supreme Sortz plugs and the effect was even greater. This is the first time I have heard these products as they are brand new and at £680 a plug for the standard version and £1000 a plug for the Supreme version I could not understand why anyone would pay that for a shorting plug. However after hearing what they can do in a system I think they are virtually a must have for anyone with a high end hi fi system. We now have multiple customers asking for demonstrations of these plugs. It is impossible to describe how big the improvement was from these plugs in words. You have to hear it. I should say that these are much more than simple shorting plugs , they are described as anti aerial resonance coils so there is some serious technology employed in these plugs.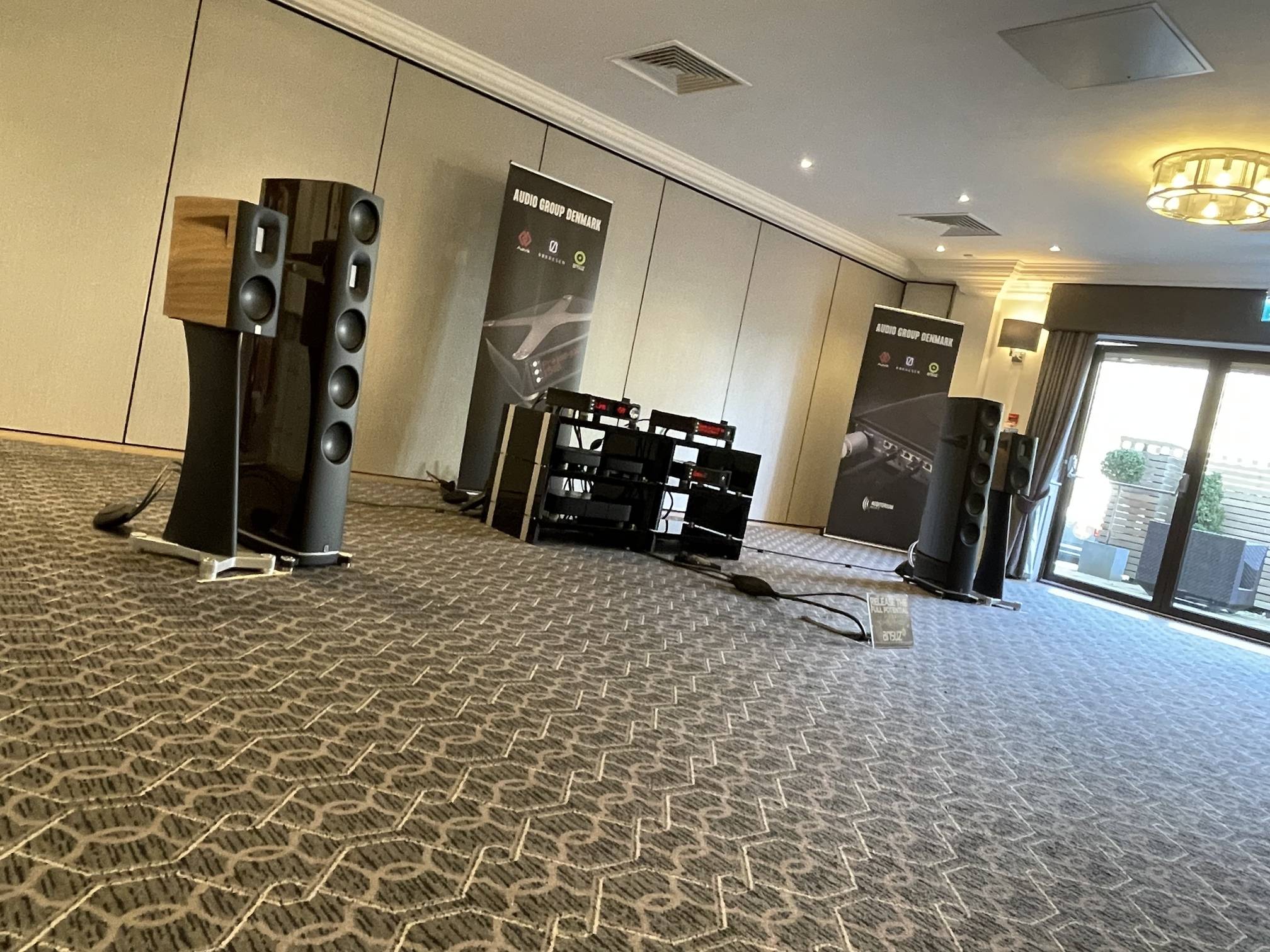 During the demo, they were able to swap between the O1 standmount and 03 floorstanders to demonstrate the differences.
Audio Group Denmark was formed to bring the very best designers in the world into one company to produce full systems (electronics, cables, accessories and speakers) from one factory in Denmark. The advantage you hear is having a cable expert involved in the design of an amplifier means every single aspect of every single product is perfect. None of the products have restrictions. Meet the team that created this...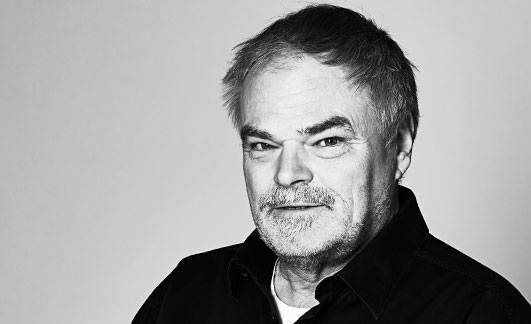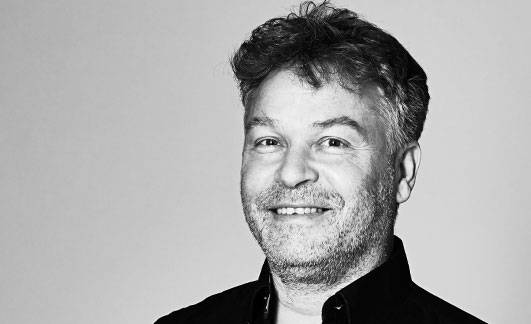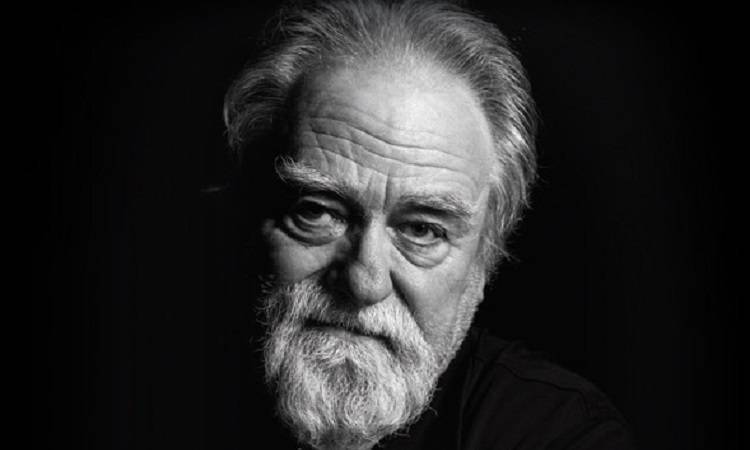 Check out our gallery from the event! Some amazing products on offer, amazing advice and expertise and a great day all around!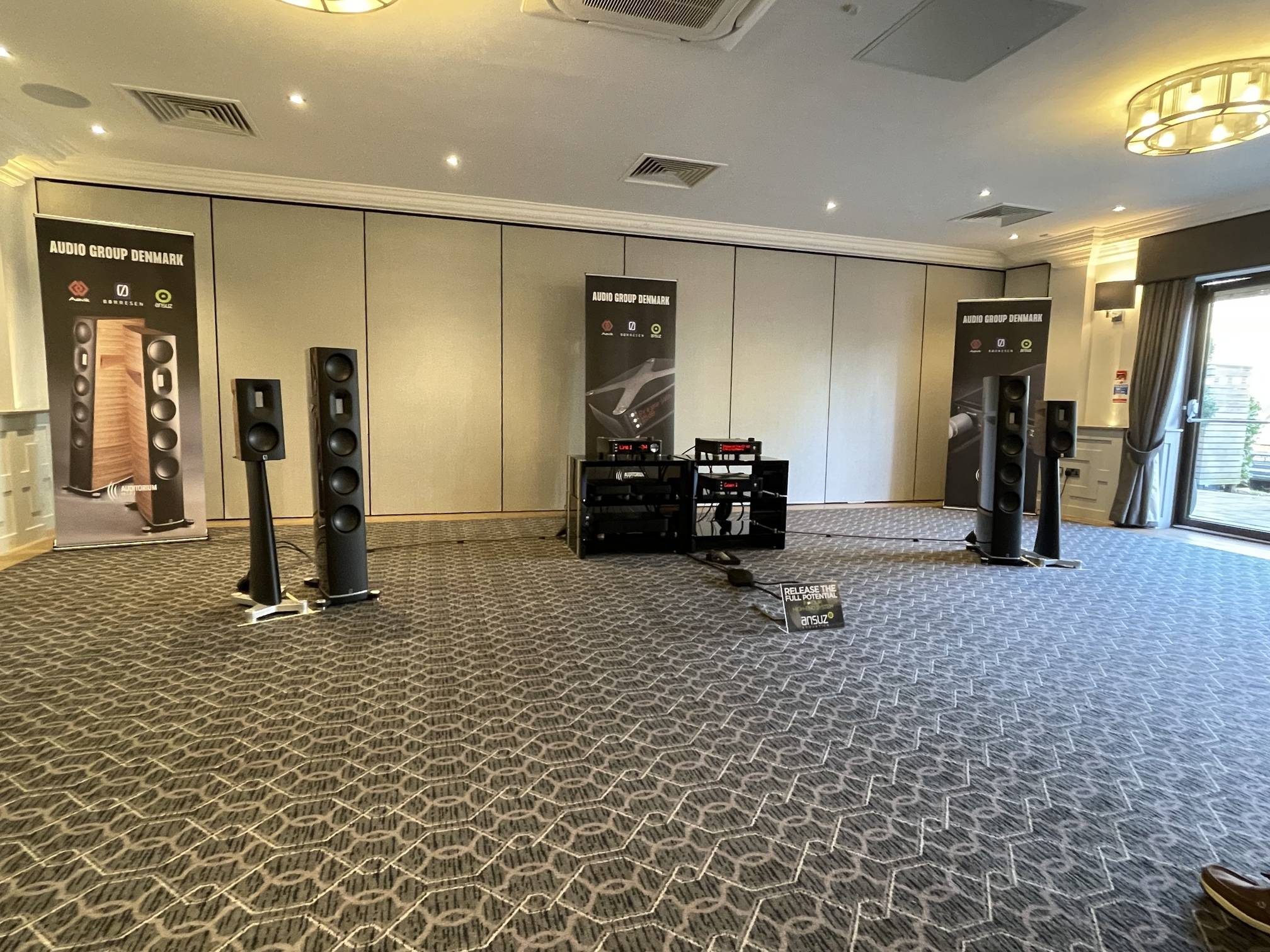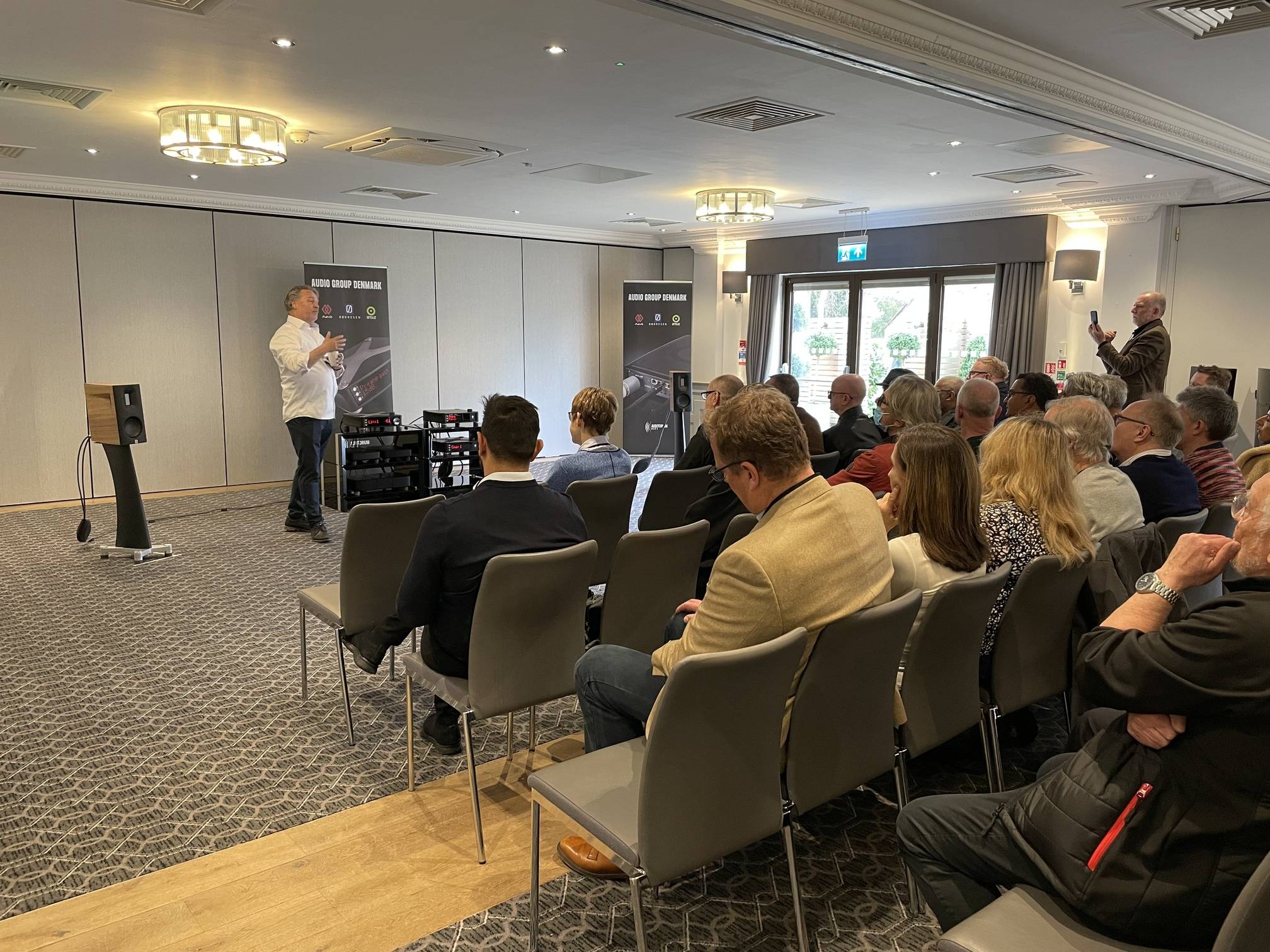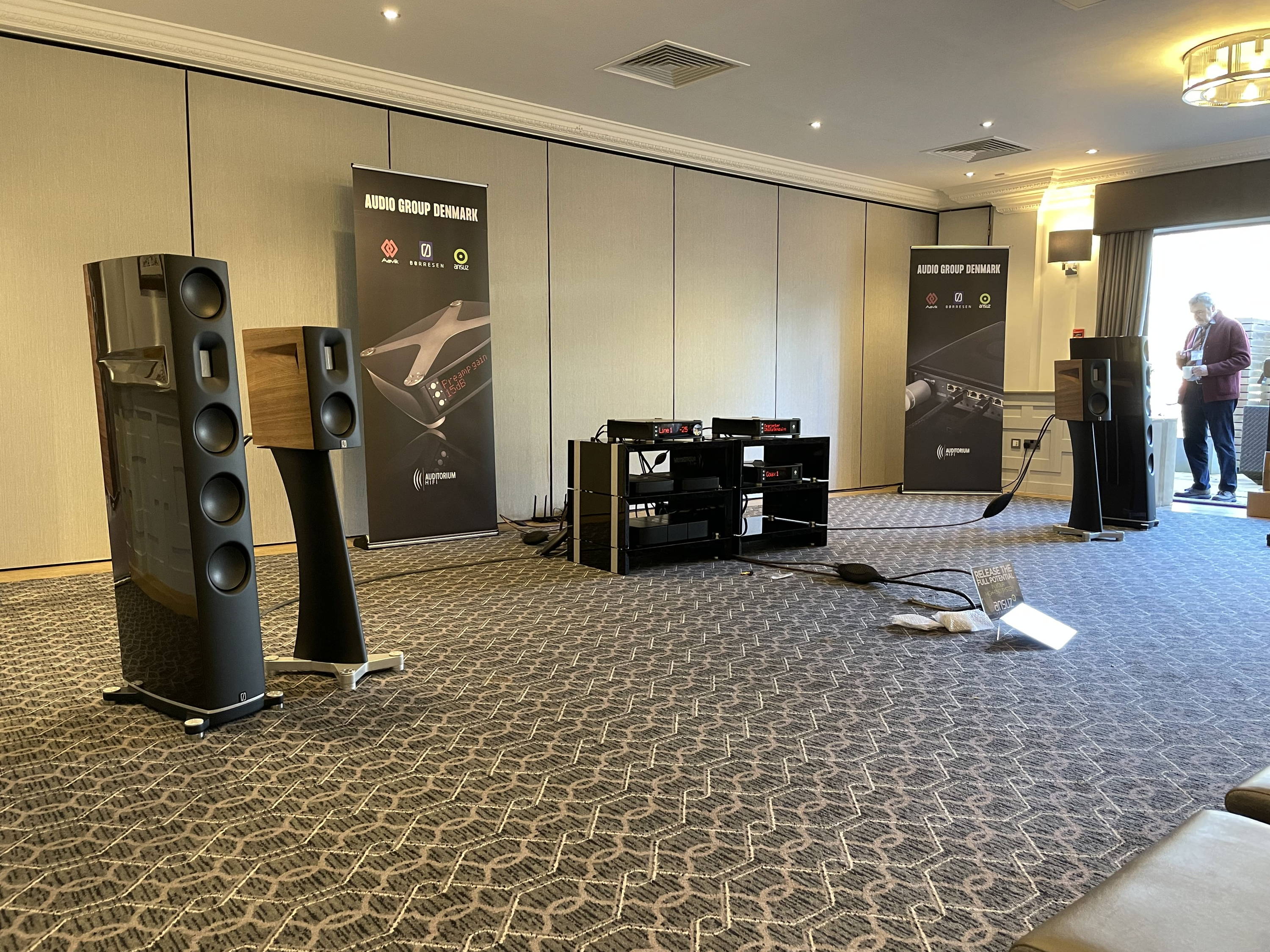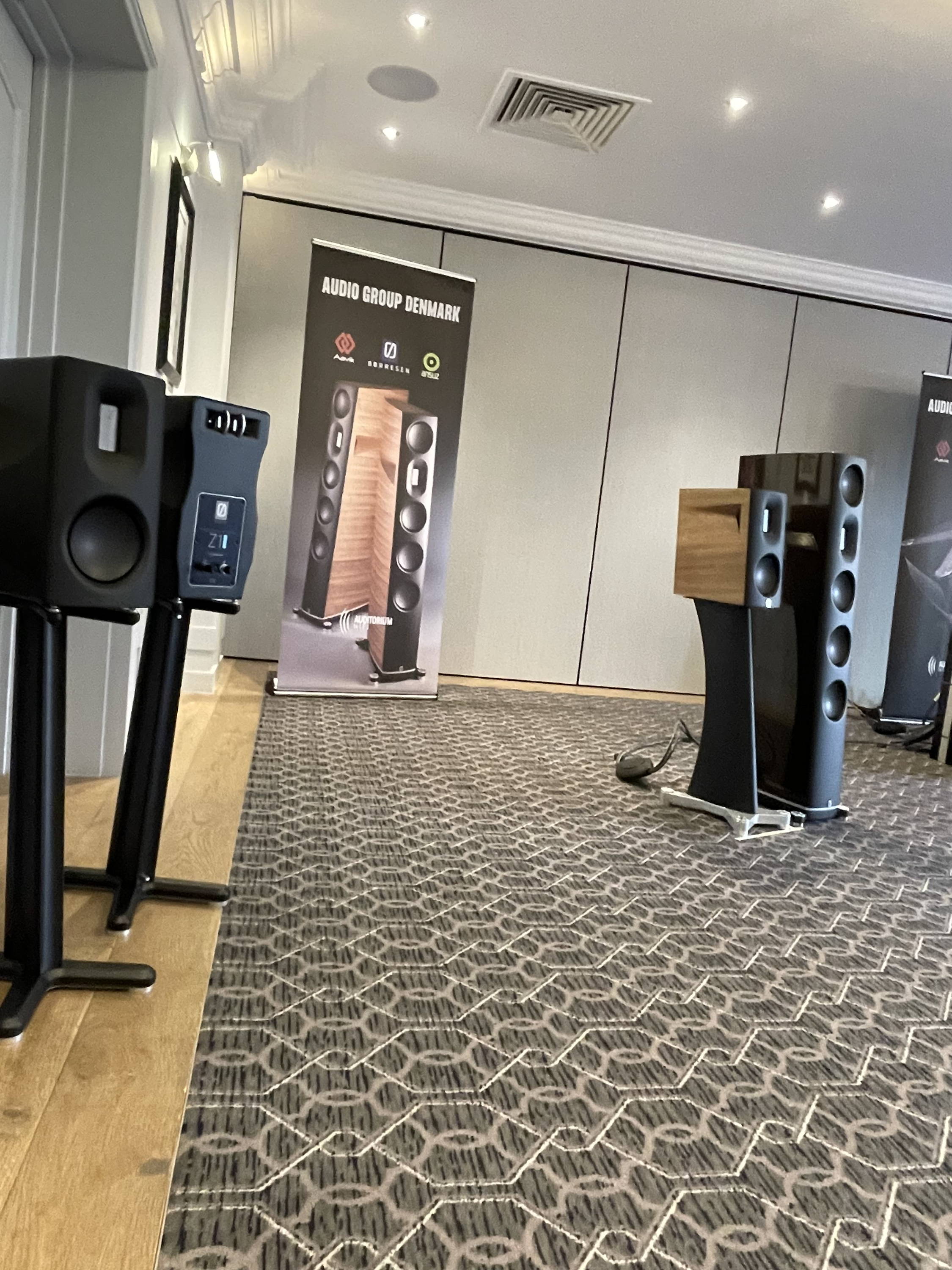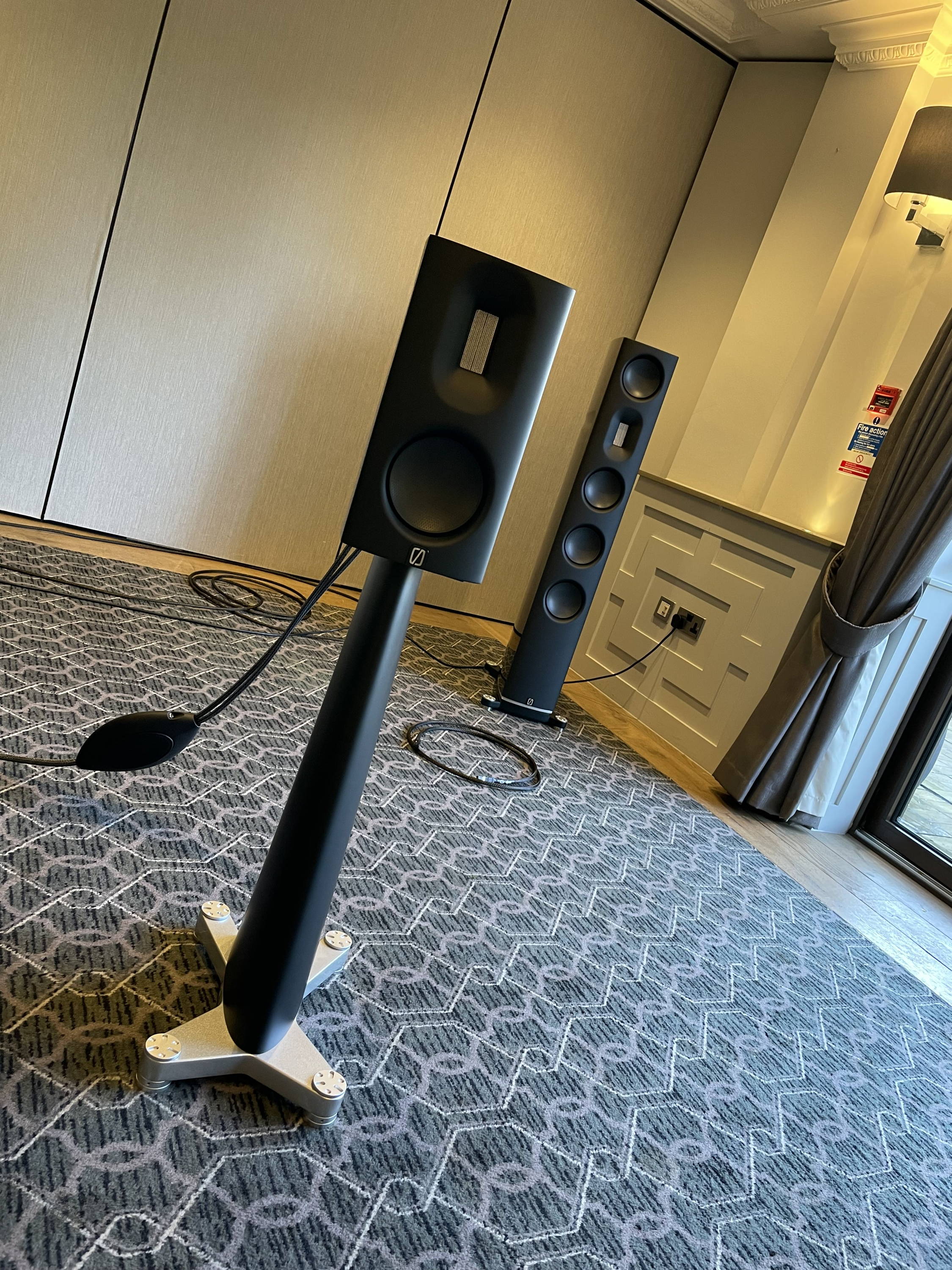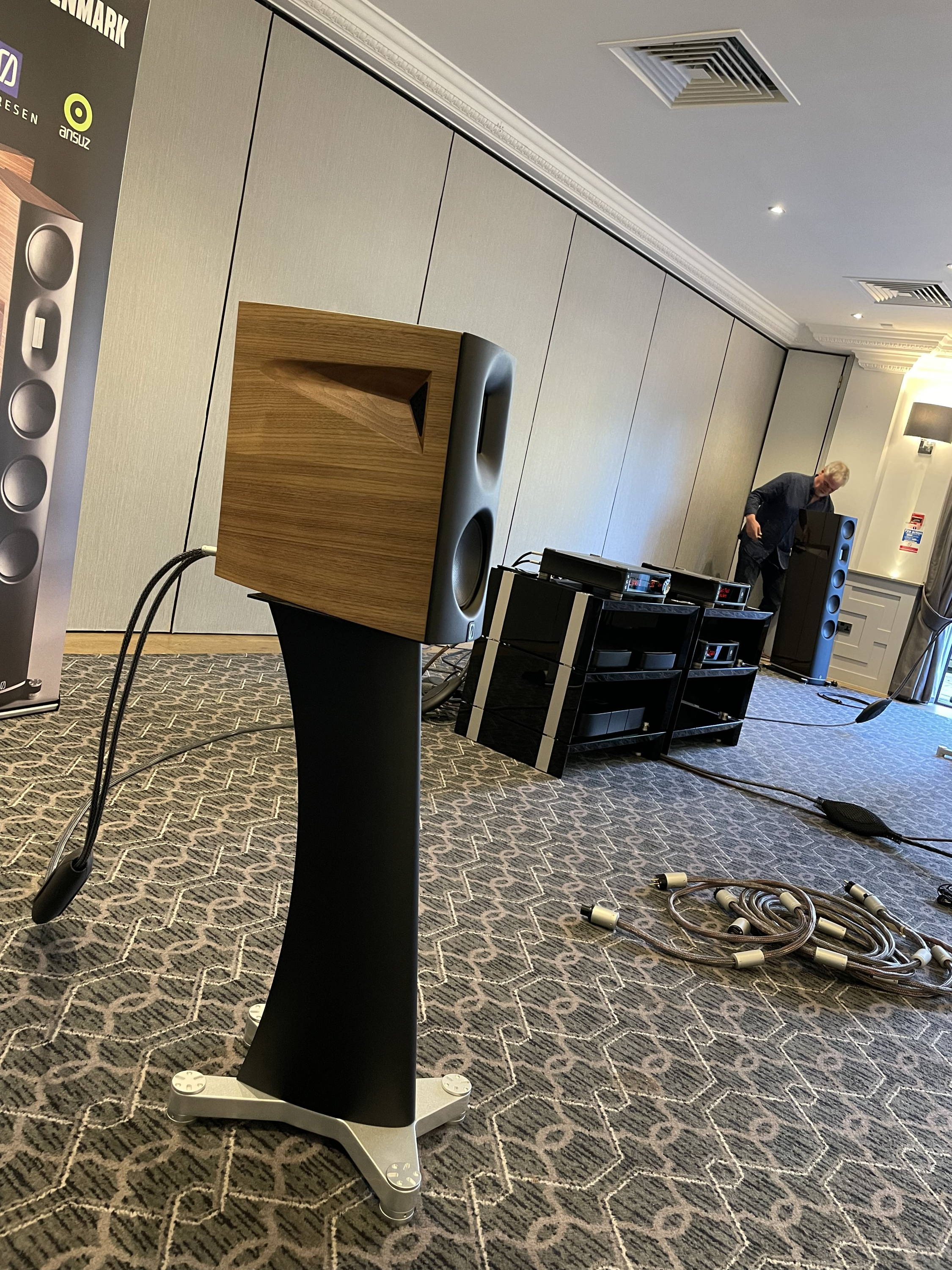 Hand Built Danish Electronics...

With a focus on noise reduction, the Aavik electronics create a purity to the sound like nothing else on the market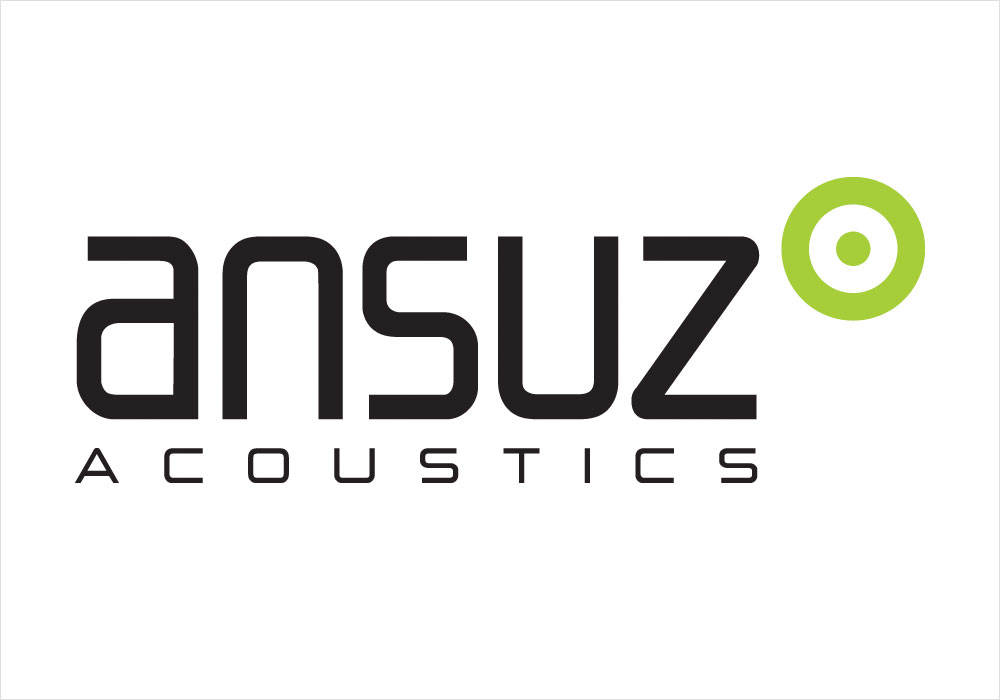 Cables, Network Switches & Noise Reduction

Getting the very best out of any system, the Ansuz products focus on improving every aspect of your system...


Hand Built Danish Loudspeakers...

The brain child of Michael Borresen, the addition of the expertise of the other designers within Audio Group Denmark makes these speakers one of the finest on the market