WANT 5% OFF THIS ITEM? - More info
Regular price
$ 50,901.00
Regular price
$ 46,272.00
Sale price
$ 50,901.00
Unit price
per
Sale
Sold out
Part Exchange / Trade In Quote?
This flagship standmount makes a cutting-edge design statement, while harbouring state-of-the-art acoustic innovations from its bigger brother, the Concept 500. Fused with ground-breaking speaker stand technology, the Concept 300 is Q Acoustics' most progressive speaker yet.
Find your nearest dealer where you can see and hear our premium products, including CONCEPT 300, everywhere in the world. We call these retailers the Q ELITE, many of which are centres of excellence for both Q Acoustics and sister brand QED and where you can be confident of receiving the ultimate Q Acoustics experience
Design
The days of performance being the be-all and end-all of a loudspeaker are long gone. Aesthetic considerations are perfectly valid and, to this end, in the Concept 300 Q Acoustics has designed a high-end, high-performance loudspeaker that's unshowily sophisticated and able to interact discreetly with any interior design vocabulary.
On the outside, numerous lacquer coats produce a high-quality gloss finish which is combined with real-wood veneers. This results in a cabinet that manages to be clean and understated at the same time as being of obviously high perceived value.
The uncluttered look of the cabinets is further enhanced by innovative drive unit mounting. Both the tweeter and mid/bass driver are fixed, from behind, by strong spring-tensioned retaining bolts which negate the need for any exposed bolt-heads on the speaker face.
At the rear of the speaker, Concept 300 features an over-specified terminal panel which is designed to resist vibrations from the cabinet. It's equipped for bi-wiring (or bi-amping) via its electrically isolated terminals - these can accept bare wire, spade connectors or 4mm banana plugs.
Cabinet and Stand
Ideally, the only vibrations a loudspeaker produces are the ones required to generate its sound. Of course, it's not possible to entirely rid a loudspeaker cabinet of unwanted vibrations that can interfere with its performance - but, as Q Acoustics has demonstrated with Concept 300, it is possible to keep cabinet vibrations to an absolute minimum in order to deliver entirely uncorrupted sound.
Q Acoustics uses MDF rather than one of the more glamorous and/or expensive alternatives to construct the Concept 300 cabinet. There are a couple of reasons for this: a) alternative materials offer no benefits in terms of damping, or even ease and simplicity of construction, over the very high performance MDF delivers, and b) more expensive materials simply drive up the eventual price of the speaker for no audio gain whatsoever.
Point 2 Point Bracing™
The intelligence of the design of the Concept 300 cabinet is evident in its use of P2P (point to point) bracing. Q Acoustics is able to measure the performance of the cabinet structure at a microscopic level, and identifies the precise positions that require support.
So the P2P targeted cabinet-bracing method means the cabinet has exactly the support it needs, and no more. In this instance, a long and involved analysis of a problem results in a simple and brilliantly effective solution.
Dual Gelcore™
Having dealt with lower-frequency vibrations using P2P bracing, Q Acoustics then negates higher-frequency cabinet vibrations using its bespoke Dual Gelcore technology.
The Concept 300 cabinet is comprised of three individual layers, each separated by a non-setting gel - the gel acts rather like a high-tech and extremely effective gasket. Any stray high-frequency vibrations are converted into heat which dissipates within the gel.
Tensegrity Stand & Isolation Base System
With a standmounting speaker design like this, of course, the speaker's relationship with its stand is of fundamental importance. And it's the design of the new Tensegrity stand, and the new isolation base suspension system that joins Concept 300 to it, that allows Q Acoustics to redefine the level of performance that's possible from a smaller loudspeaker.
Tensegrity is a tripod - by definition, an extremely stable structure. It's built It's built from precision machined stainless steel rods (which are the load-bearing element) and thin stainless steel cables (which maintain the position of the load-bearing rods). The result is an exceptionally rigid and self-supporting structure with a remarkably low surface area and - let's not pretend otherwise - beautifully elegant appearance. It's not so much a speaker stand, it's more an entirely new loudspeaker support concept.
But, of course, it's of little consequence how efficient your speaker cabinet is, or how ingenious the design of the stand it works from, if the union between the two is unsympathetic or inefficient. Q Acoustics joins Concept 300 speaker to Tensegrity stand with the new isolation base suspension system, which is about as sympathetic and efficient as it gets.
The entire mass of Concept 300 is suspended on the four springs of the newly developed integrated base plate. This isolation base system works in multiple ways: it prevents energy from the speaker leaking into the Tensegrity stand and affecting the sound, it prevents vibrations for the floor making their way from the stands into the speaker, and in every circumstance it provides a rigid coupling between speaker and stand.
Thanks to the combination of Tensegrity stand and isolation base suspension, the performance of Concept 300 is entirely unhindered by internal or external influences.
Driver Units and Crossover
Q Acoustics has taken its proven (and acclaimed) driver technology from the Concept 500 floorstanding speaker and enhanced its performance to perfectly match the requirements of the Concept 300's smaller cabinet.
The mid/bass driver is a 165mm impregnated/coated paper cone with very low resonance thanks to its high-performance rubber surround. It sits in front of a large (35mm) glass fibre voice coil and equally substantial ferrite magnet. The result is midrange and bass response that's as punchy and dynamic as it is poised and eloquent.
Above it, the 28mm high-frequency driver, made of super-fine strands of coated microfibre, is decoupled from the speaker cabinet using a rubber gasket. This protects the tweeter from sending or receiving unwanted vibrations and allows it to be mounted close to the mid-bass driver. This improves integration with the larger driver - and the very subtle horn-shaped profile to the tweeter's front plate allows perfect impedance-matching with its environment without colouring performance.
Results
A combination of rigorous engineering, uncompromised industrial design and aspirational aesthetics makes Concept 300 the most fully realised loudspeaker Q Acoustics has yet delivered. In combination with the equally meticulous Tensegrity stand, Concept 300 represents a step-change in loudspeaker design and a redefinition of what is possible at its price.
Specs
Enclosure type
2 way reflex
Frequency response
55Hz - 30kHz
Minimum impedance
4.7ohms
Stereo Amplifier Power
25-200w
Crossover Frequency
2.5kHz
Dimensions W/H/D
355 x 200 x 400 mm (14 x 7.9 x 15.7 in) cabinet
Dimensions W/H/D
690 x 492 x 430 mm (27.2 x 19.4 x 16.9 in) stand
Weight
14.5kg (per speaker)
Carton Dimensions W/H/D
320 x 500 x 520mm
Packaged Weight
16.6kg (per speaker)
Concept 300 Tensegrity Stand
Dimensions W/H/D
492 x 690 x 430mm
Carton Dimensions W/H/D
740 x 780 x 460mm
Packaged Weight
12.3kg (pair)
Reviews
"The Concept 300 is a great addition to the standmount market. Highly capable across the board, it's clear a lot of thought has been put into the design. The result is a charming sound that puts the accent on civility and smoothness – but never at the expense of musical enjoyment – making it excellent value for money."
Hi-Fi Choice, 5 Stars, Recommended Award
"Remarkably for a company that's taking only its second stab at some properly high-end loudspeakers, Q Acoustics has hit the bullseye. Again. These speakers have dynamism, they can unearth even the finest details, they're unfussy about partnering equipment (within reason) – and they can turn their hand to anything."
Trusted Reviews, 5 stars, Recommended Award
"Transparent and neutral-sounding, with superbly stable, well-defined stereo imaging, and more extended low frequencies than you'd expect from a loudspeaker this size, Q Acoustics' Concept 300 gets an enthusiastic recommendation from me."
Stereophile
Share
View full details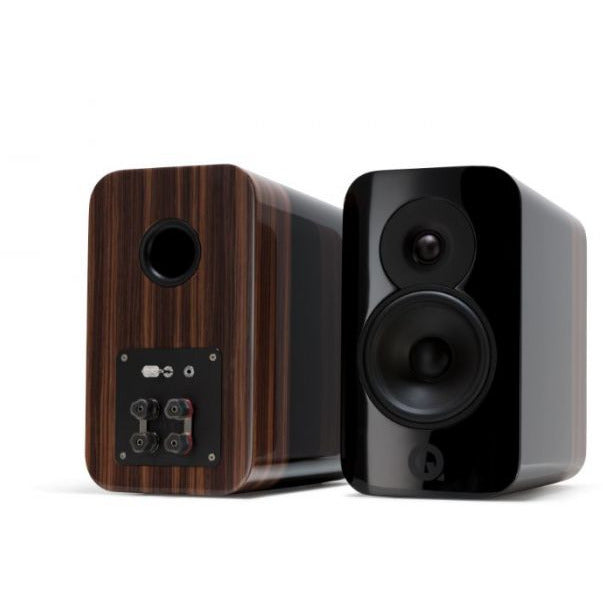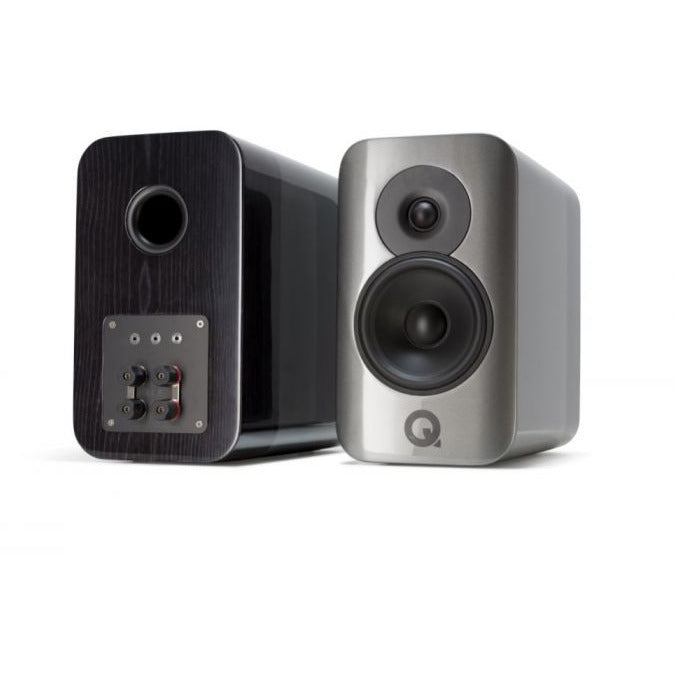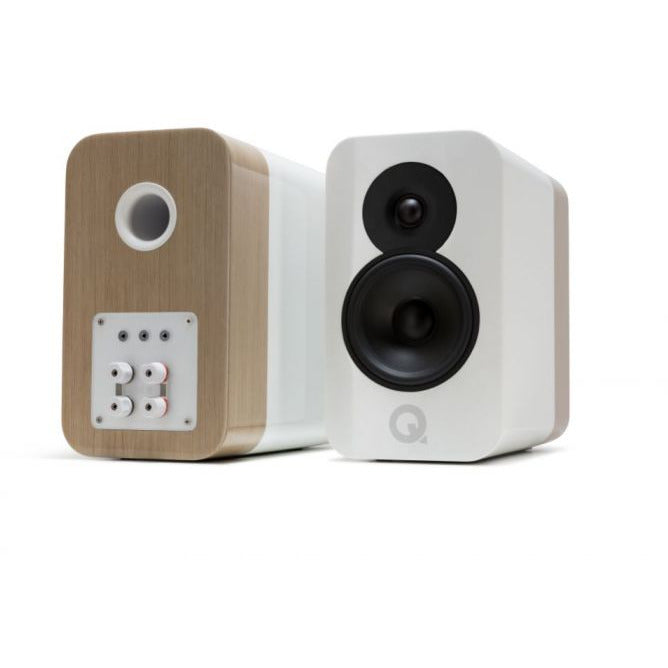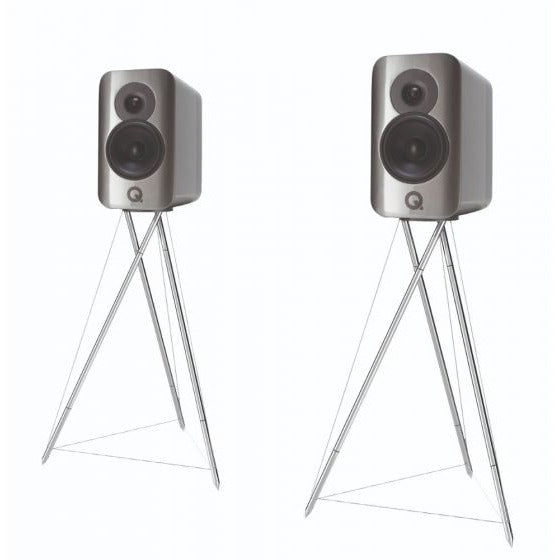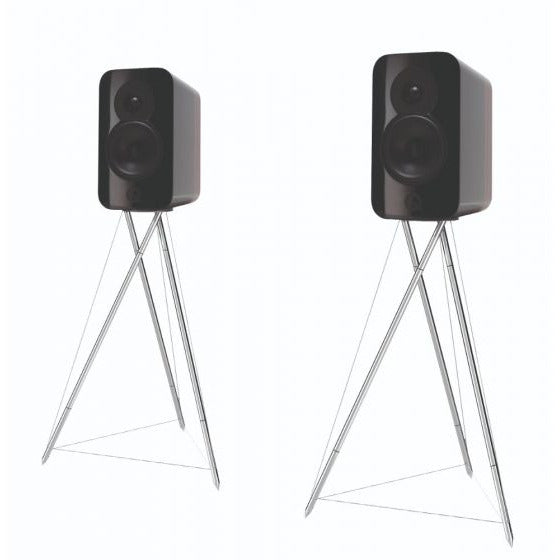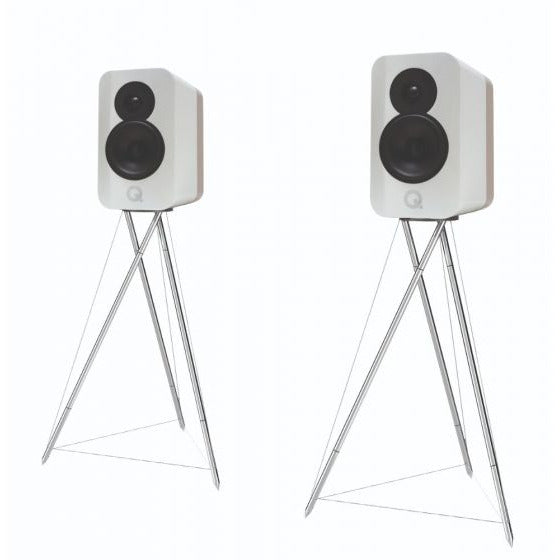 5% Discount
When you shop with Kronos AV, we want you to have the best experience possible, so if you are shopping with us for the first time, add any item to your cart and you will get 5% discount off your order. Just a little thank you for supporting a family owned and operated company, providing HiFi components for over 35 years. 
Please note: Excludes Sale, USED / EX Display / Ex Demo products
Buy with Confidence
OVER 10,000 happy customers