WANT 5% OFF THIS ITEM? - More info
Regular price
$ 60,150.00
Regular price
Sale price
$ 60,150.00
Unit price
per
Sale
Sold out
Part Exchange / Trade In Quote?
In 2011, the Xtension 12 was introduced as Pro-Ject Audio System's first "money-no-object" turntable, having been designed to celebrate the company's 20th anniversary. The Xtension 10 takes all of that 20+ years of experience, and reduces the Xtension 12 into a more accessible form at an even more appealing price.
The Xtension 10's structure uses a combination of the popular 'mass-loaded' and 'floating turntable' design principles. Most high-end designs tend to employ one of these principles, but the Xtension 10 uses both. It does this by placing the thick MDF chassis, which is filled with metal sand (making it very high-mass and anti-resonant), onto four powerful magnetic feet, effectively "floating" the heavy turntable above the stand on which it sits.
The platter used on the Xtension 10 is similar to that found on the RPM 10 Carbon, and is directly taken from the larger Xtension 12. The precision-balanced platter is made from a purpose-chosen metal alloy, which has then been damped on the inside with Sorbothane®. The top of the platter is finished with recycled vinyl records, which acts as the perfect playback platform for your records - without the need for an extra mat. The result is a resonance-free, heavy platter that runs ultra-silently on an inverted ceramic ball-bearing thanks to some added magnetic suspension.
Operation of the Xtension 10 is made effortlessly simple by the integrated speed control. Providing a clean, regulated power signal to the high-grade motor, the built-in speed control allows for easy switching between 33, 45 and 78RPM speeds. The useful step-function, also allows you to fine-tune the speed incrementally for absolutely perfect playback.
The Xtension 10 is sold with Pro-Ject's popular 10CC Evolution tonearm pre-installed. Constructed from carbon-fibre, the armtube is efficiently designed to lead parasitic vibrations away from the cartridge and into the heavy anti-resonant assembly, which guarantees precise cartridge tracking. For added isolation from the chassis, the 10CC Evolution tonearm is also mounted onto a sheet of Sorbothane®.
With its true high-end specifications, the Xtension 10 is capable of delivering a toe-tapping musical performance that belies the price. To help complete the package, the turntable is also supplied with a removable dust cover, and a heavy-weight record puck.
Key Features:
Heavy high-end turntable with built-in speed control
Mass-loaded, magnetic-floating chassis
Heavy MDF chassis filled with metal sand has high mass and low-level resonance
Precision-balanced sandwich platter with vinyl top
Inverted ceramic ball bearing with magnetic support
Record puck supplied
Electronic speed control for 33, 45 and 78 rpm, with micro-adjustments
9CC Evolution tonearm pre-installed
Inverted tonearm bearings (ABEC 7 quality) 
Dust cover supplied
Specs
Speeds:


33 / 45 / 78 RPM (Electronic)
Micro-Adjustments Possible
Turntable Feet:
Sorbothane-Damped Aluminium
Magnetically Supported
T/T Main Bearing Damping:
Heavy-Weight Metal Block
Rumble:
-71dB
Speed Variance:
±0.09%
Wow & Flutter:
±0.01%
Signal to Noise:
-73dB
Platter:
300mm Sandwich-Type (5.7kg)
Record Puck Weight:
0.8kg
Tonearm:
10CC Evolution
Effective Arm Length:
254mm
Overhang:
16mm
Effective Tonearm Mass:
8.5g
Tracking Force Range:
10 - 30mN
Cartridge Weight Range:
4 - 14g
(4 Different Counterweights)
Tonearm Cable Included:
Pro-Ject Connect-IT 5P C 1.23m
External Power Supply:
15V / 1.6A DC
Power Consumption: 
4W (Max.)/ <1W Standby
Included Accessories:
Dust Cover, Record Puck
Dimensions:
480 x 235 x 400
480 x 495 x 535 (Lid Open)
Weight:
22kg (net)
Awards
Absolute Sound, March 2014
Reviewed By:

 
Wayne Garcia
Comments of Note:
"Regardless of the cartridge used, the one thing I will report about the Xtension 10 is that it consistently provides not only a high level of musical satisfaction, but does so in a way that delivers a powerful emotional wallop."
"On one of the most personal— and famous—breakup songs of all time, "Suite: Judy Blue Eyes," the Xtension 10 brought out the heartbreaking beauty of a song that, for most people, usually has a much more upbeat pop vibe."
"Like I said, I've heard this cut dozens of times, but never quite like this before. It's as if the Xtension 10 somehow bored a hole directly into Stills' nervous system. That's how intense, almost draining, an experience it was. On a sonic level this 'table also showcased Stills' remarkable gifts as guitarist—his amazing rhythmic and dynamic shifts, great use of the instrument's colors and textures—in a way that makes it another actor in the drama."
[Athena reissue of Decca's Petrushkawith Ansermet and his L'Orchestre de la Suisse Romande] – "the Xtension showed its ability to get to the heart of the music—this was riveting. Revealing great textural detail is clearly one of this design's strengths and this Petrushka— with its ringing cymbals, growling cellos and basses, snare-drum rolls, piercing trumpet, and booming bass drum—provides ample opportunities."
Dynamically, the Xtension 10 figuratively blew the walls down as I had the volume up higher than I realized during a quiet passage, only to jump for the volume knob when that big bass drum took a thwack. And, yes, one really feels the hall's great cushions of air and the fine front-to-back depth on this recording.
"I could tell you about the beauty of Miles' E.S.P. as reissued by IMPEX, or listening to Joni Mitchell's breathtaking soprano on Ladies of the Canyon, or rocking out with Humble Pie at the Fillmore, or swooning to Ella's Gershwin. But I'd only be repeating myself. Because what I really want to say, as I wrap up, is that I honestly didn't expect to be as knocked over as I am by Pro-Ject's Xtension 10."
"Pro-Ject is onto something wonderful here: a model that hits all the right sonic notes, while bringing an intellectual and emotional connection to the music that is rare in my experience."
Hi-Fi Plus, Issue 103
Reviewed by:
Alan Sircom
Comments of Note:
"Pro-Ject decks like the Xtension 10 Evolution don't do the whole fiddly obsessive-compulsive audiophile bit. Instead, 'build it, plug it, play it, love it' is the order of the day!"
"This is a deck with excellent overall performance, starting from a powerful and well controlled bass. Bass lines are precise and deep, and even the machine-gun bass playing of someone like John Entwistle on
Who's Next
is free from too much overhang and imprecision."
"Good imagery, fine dynamics, excellent resolution... the works."
"Strongly recommended."
Hi-Fi News, Yearbook 2012
Score: 'Highly Commended'

Comments of Note:
"That gorgeous lacquered plinth and luxurious hinged cover make this every traditionalist's idea of what a turntable ought to be - and it even plays 78s. With its super-heavy platter, the Xtension 10 is a true high-mass design that delivers the sonic virtues of the genre."
Hi-Fi News, August 2012
| | |
| --- | --- |
| Reviewed By: | Steve Harris / Paul Miller |
| Score: | 'Highly Commended' |
Comments of Note:
"Beauty is more than skin deep with the Xtension 10's wood plinth. If you look underneath (not so easy to do once the platter is installed) you'll see that the beautiful lacquer finish is continued all the way."
"As usual with Pro-Ject, there are clear instructions aimed at the newcomer, and cartridge installation is as painless as it can ever be."
"The Xtension 10 really did portray that space around the piano which I'd always prized, giving the feeling of a big, airy room with the sun streaming in. And almost the first thought that entered my head was that this turntable dispensed a feeling of 'calm'."
[with Livia Rev, Piano Music Volume III, Saga 5482]
"Anyway, with the Xtension 10 and Ortofon [Cadenza Red] in charge, the music shone through."
"That gorgeous lacquered plinth and luxurious hinged cover make this every traditionalist's idea of what a turntable ought to be - and it even plays 78s."
"With its current UK pricing, it's a great buy."
Share
View full details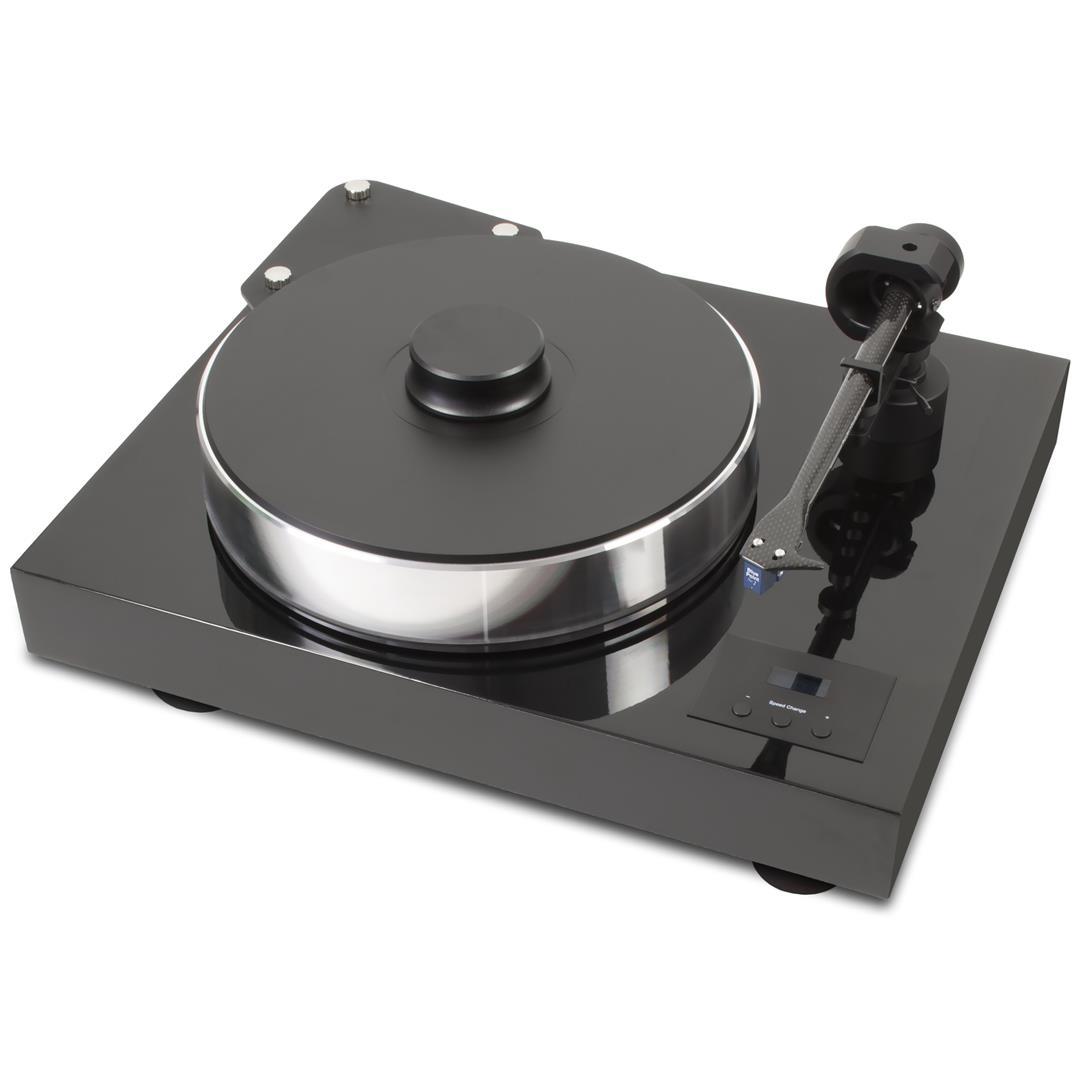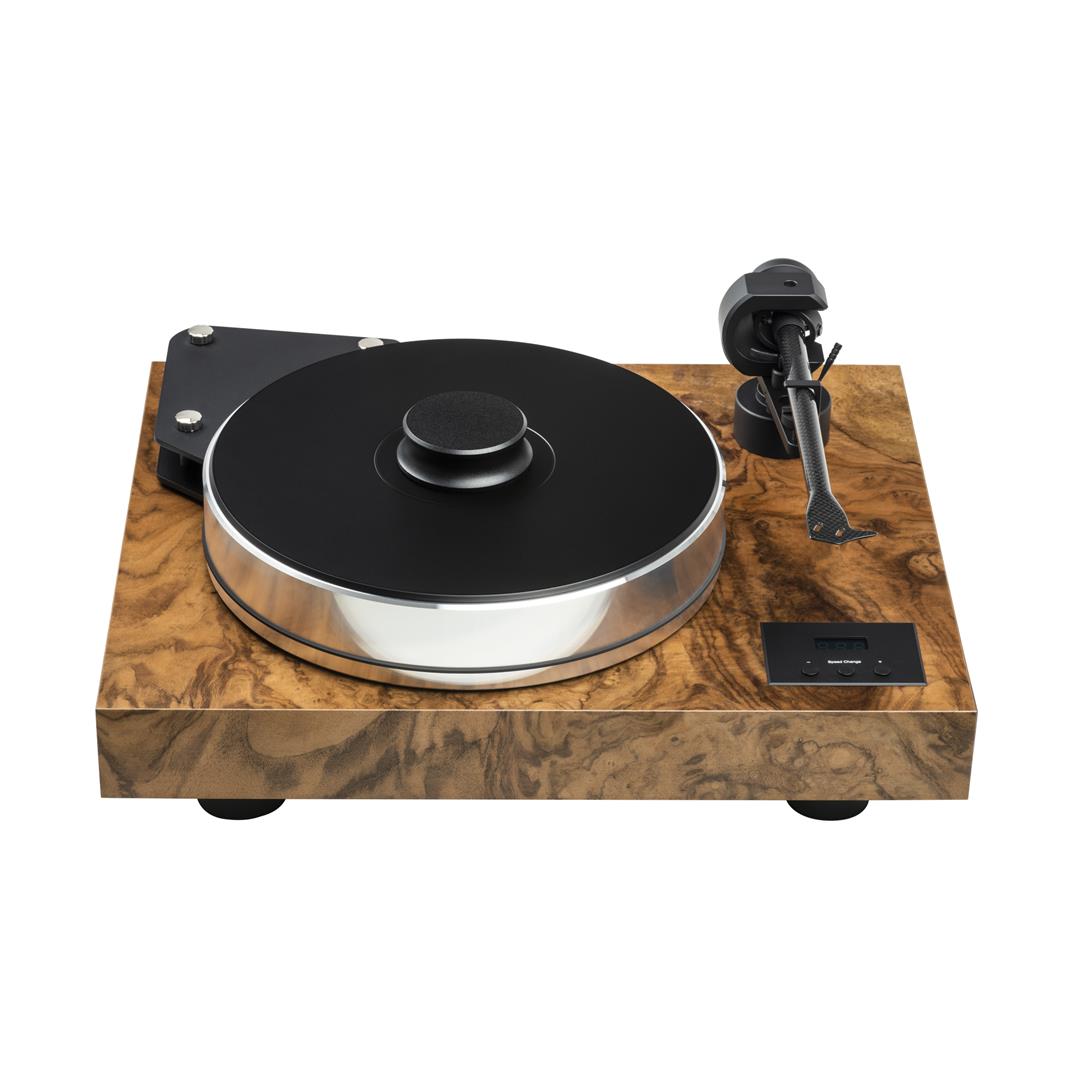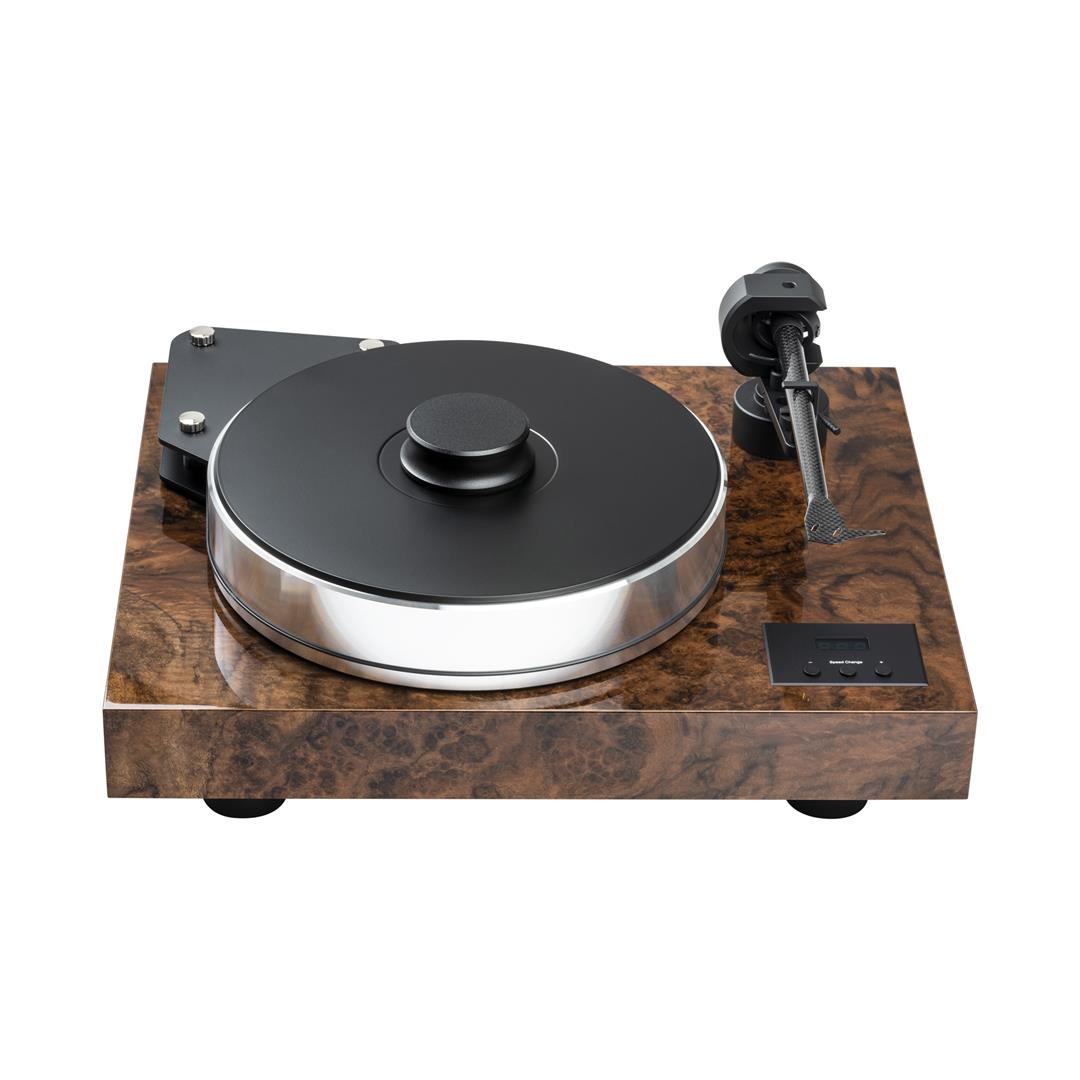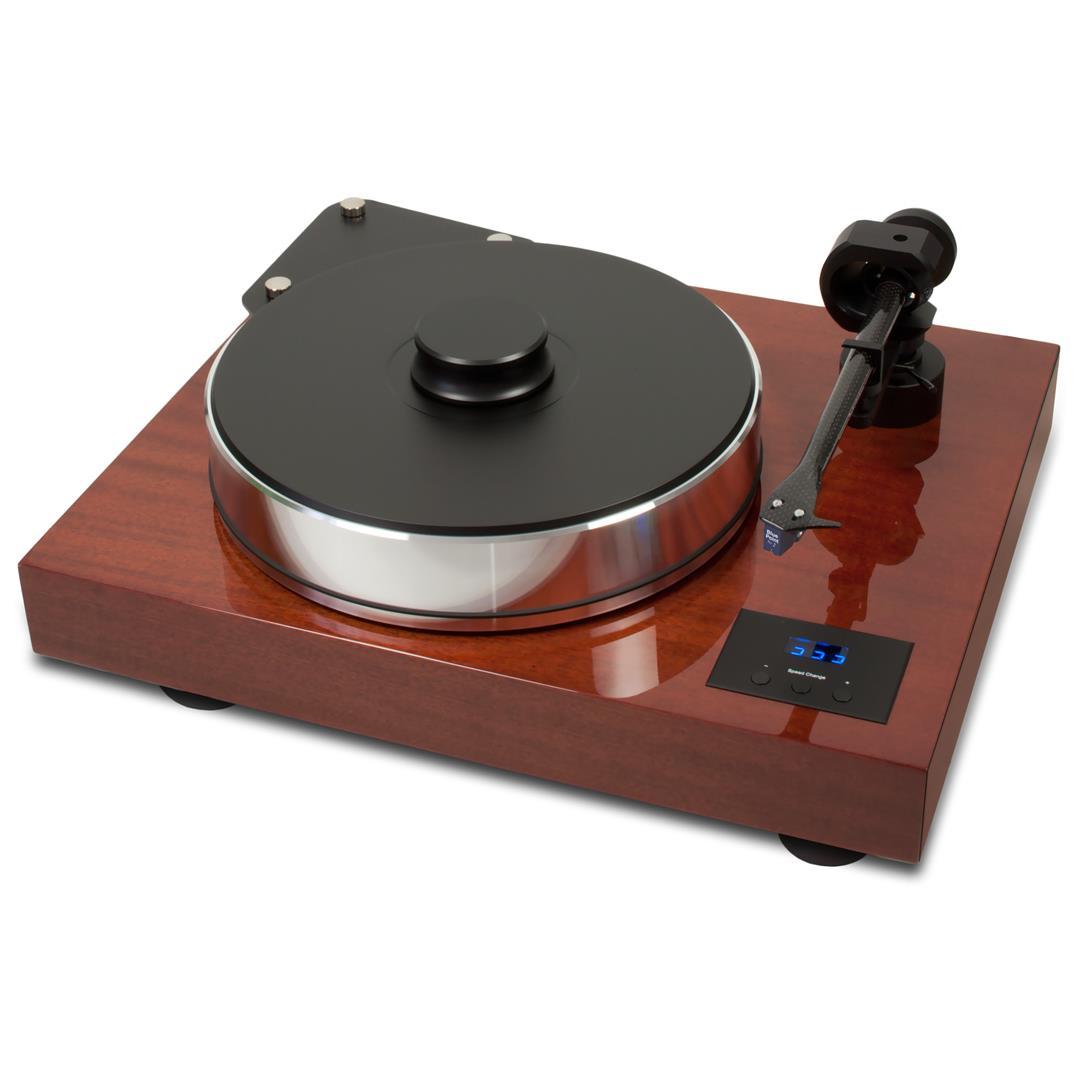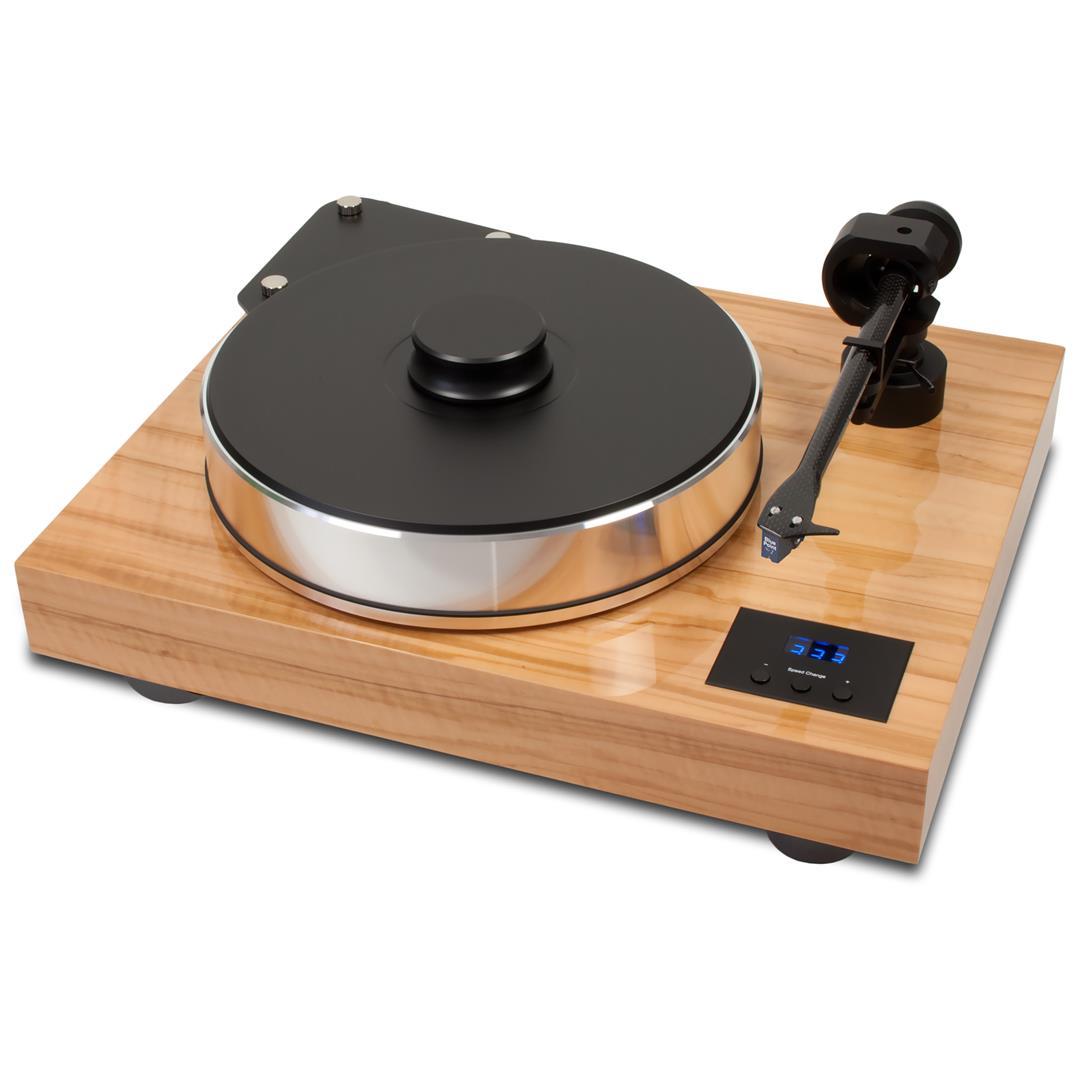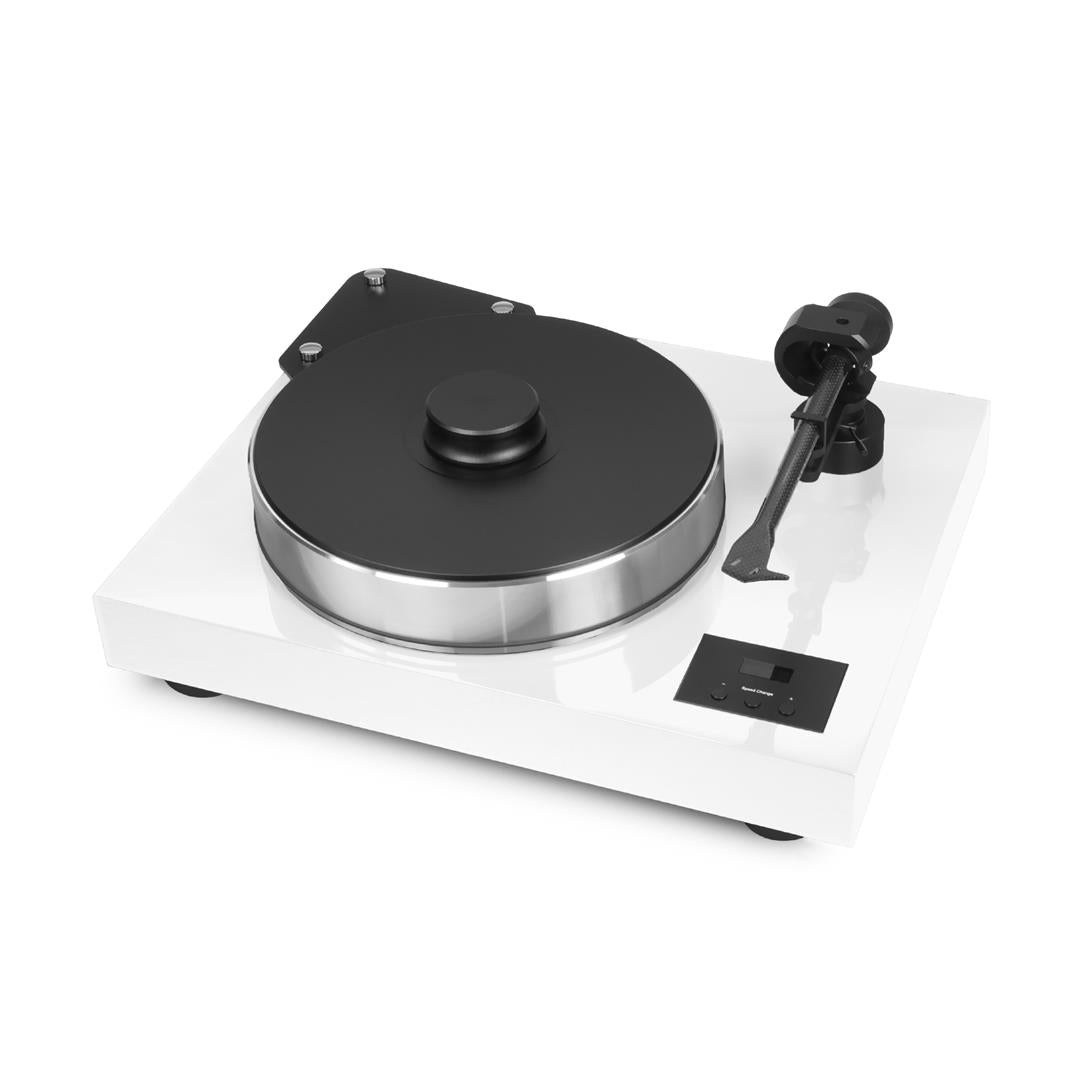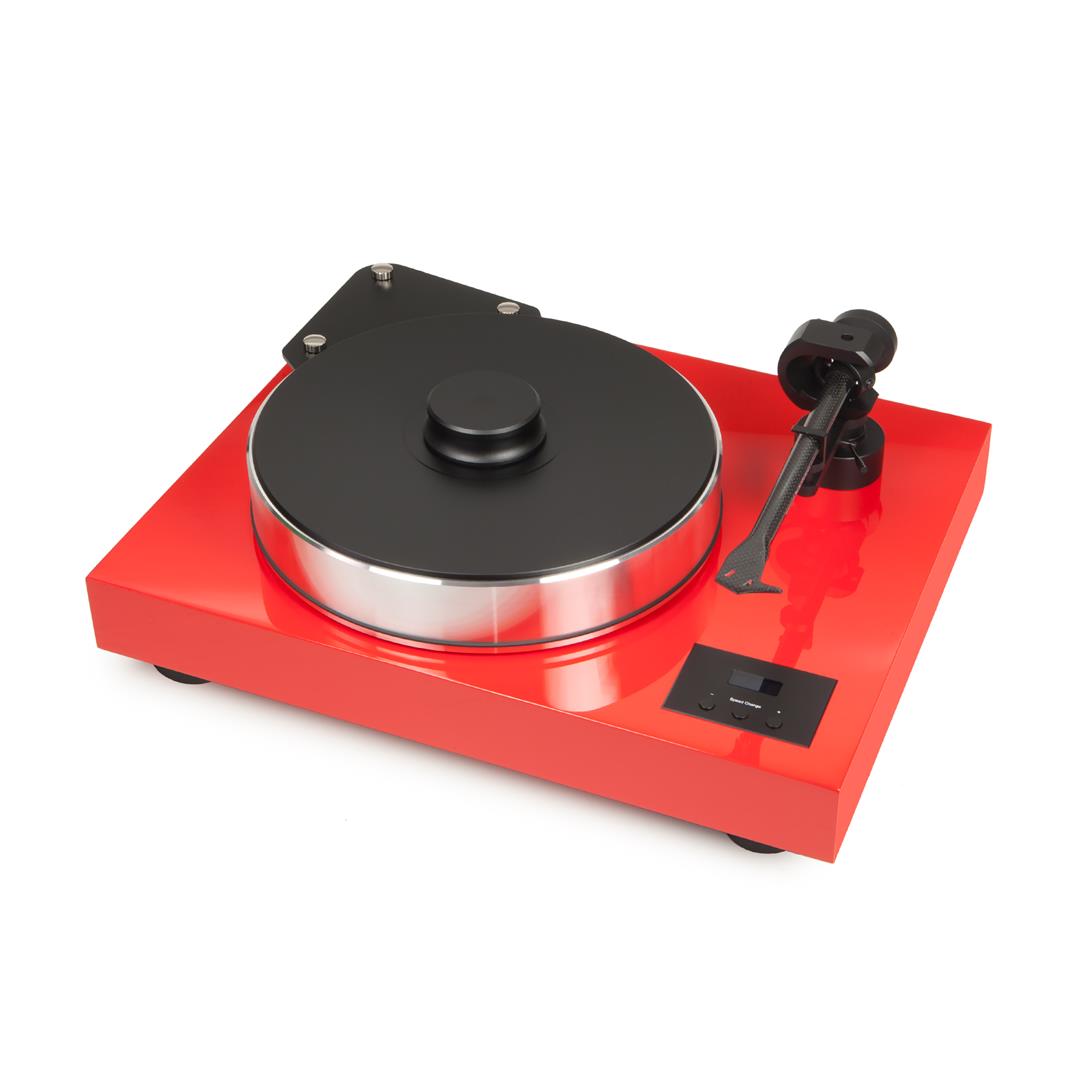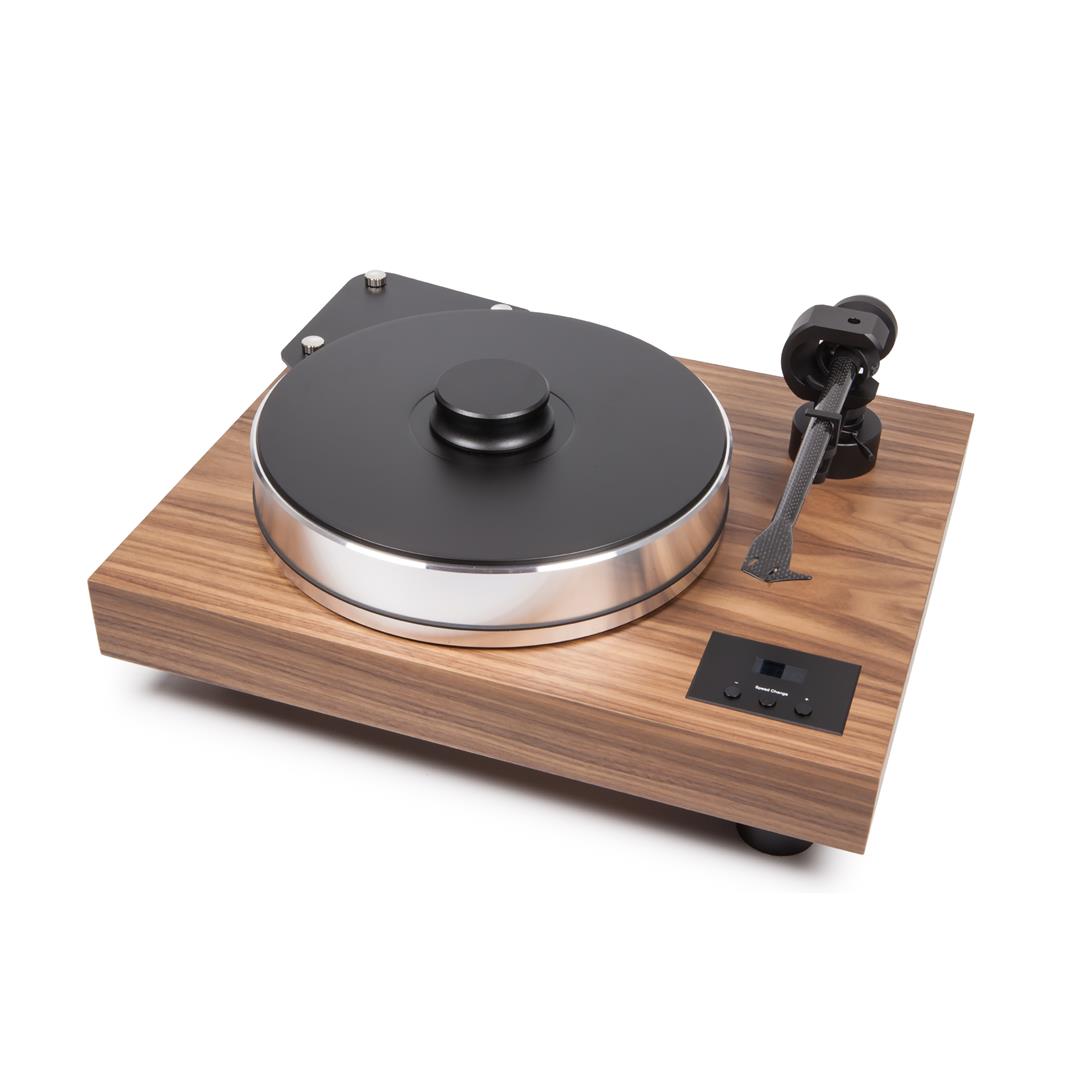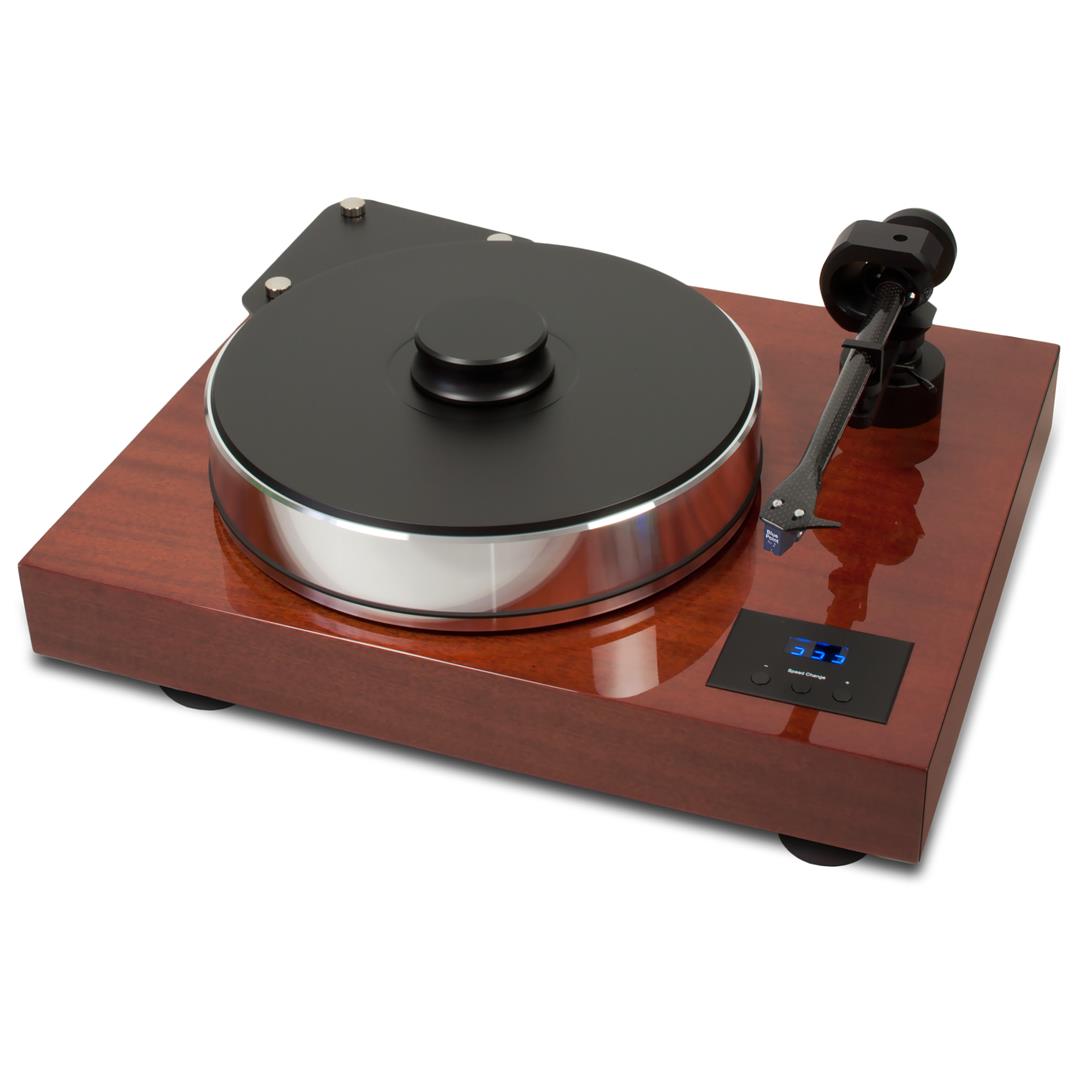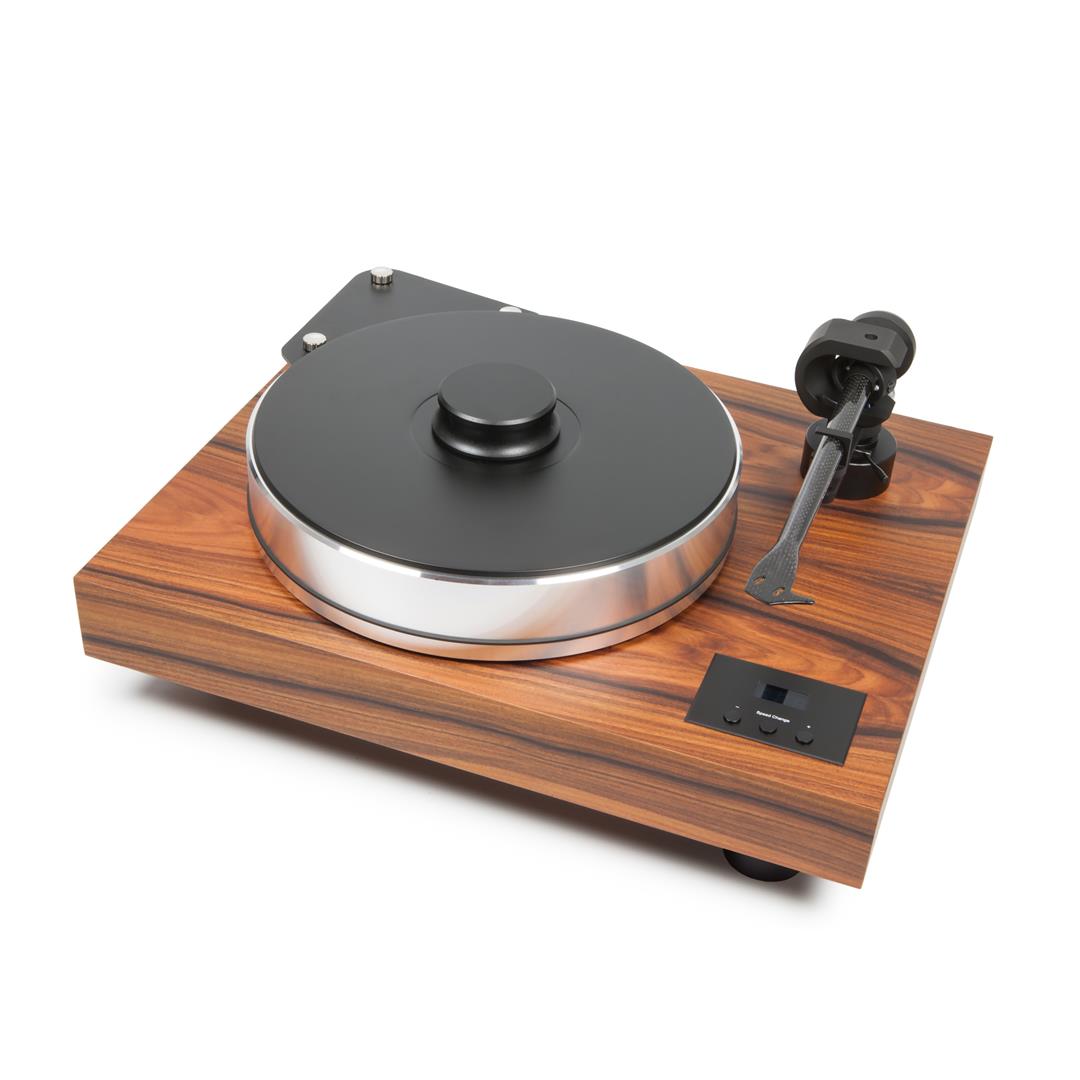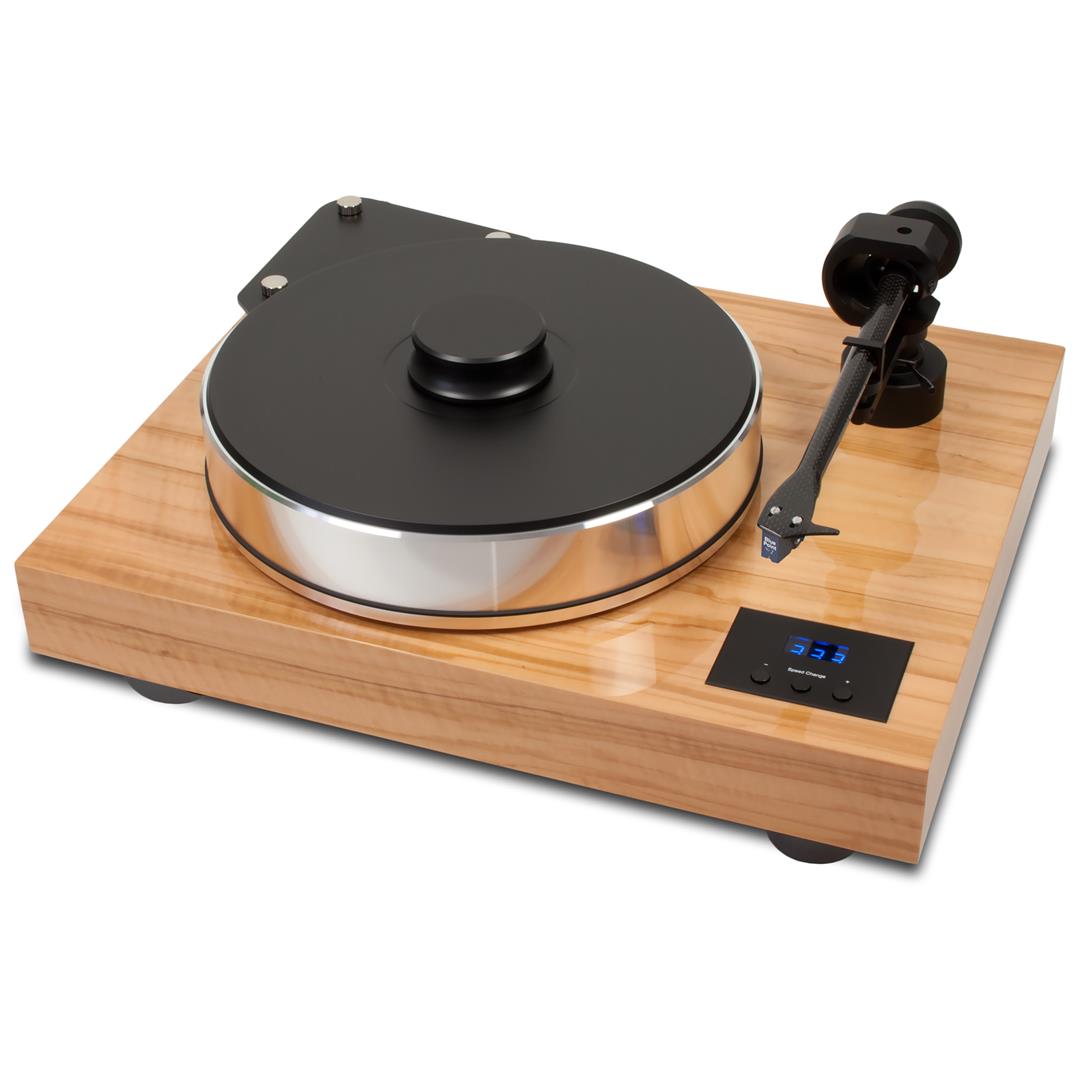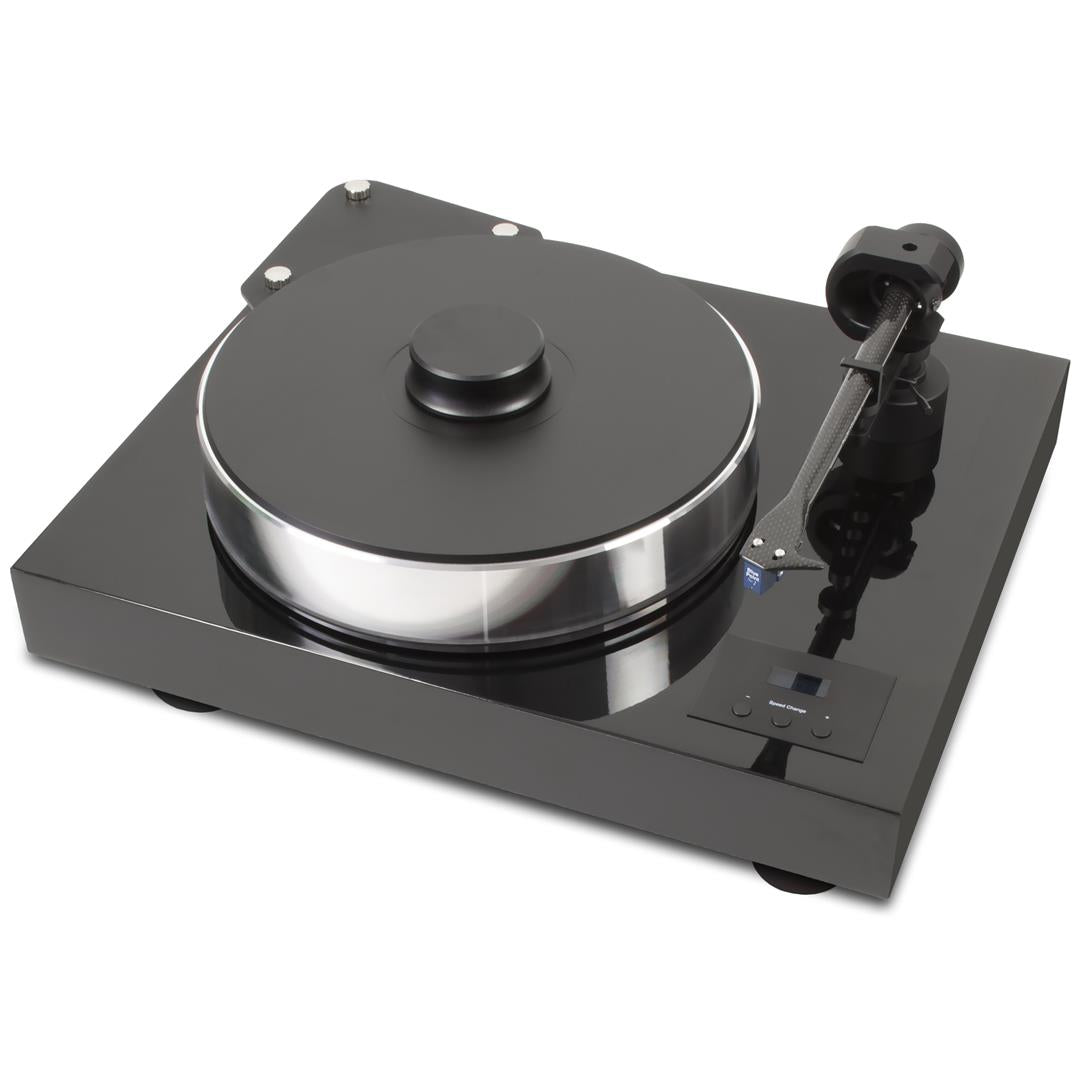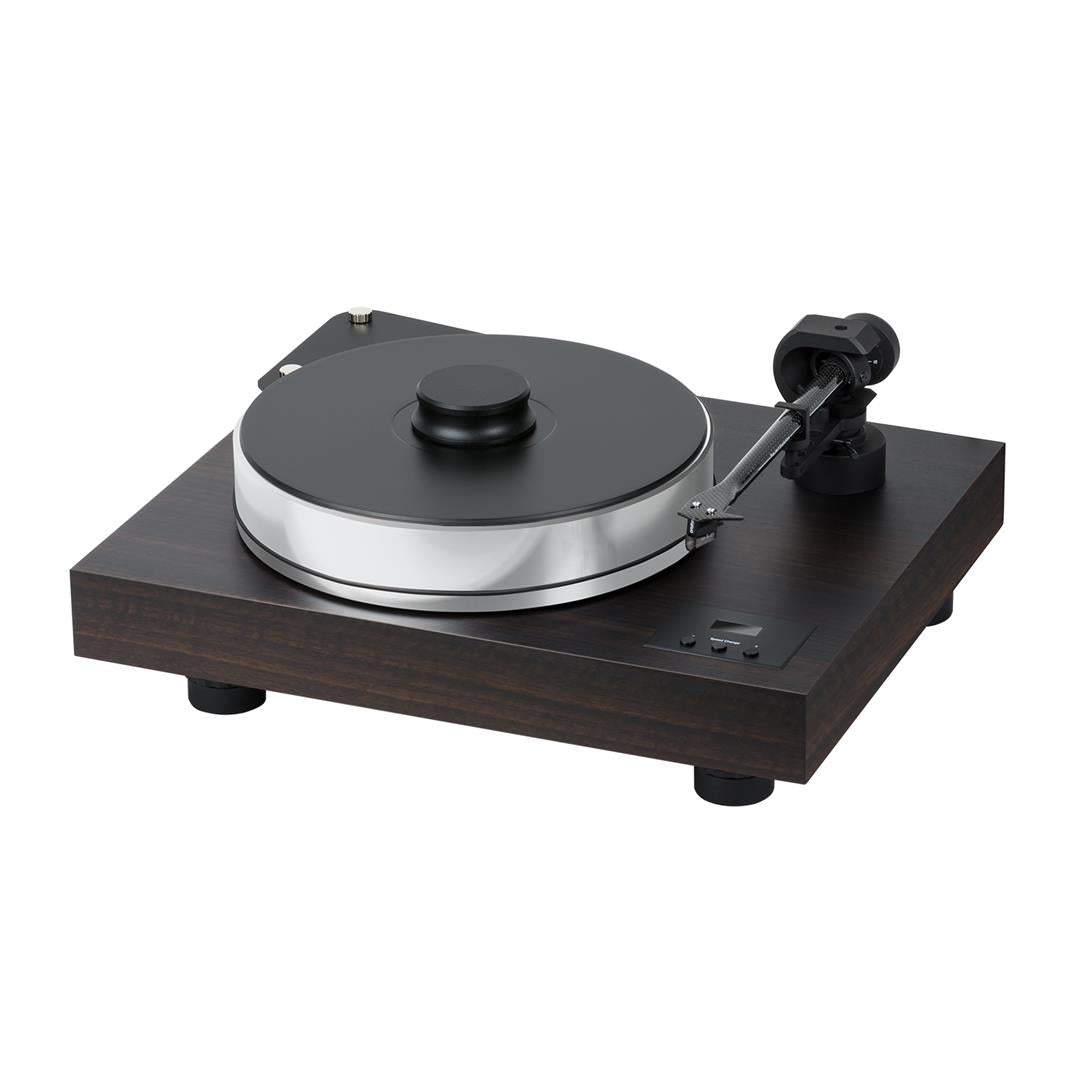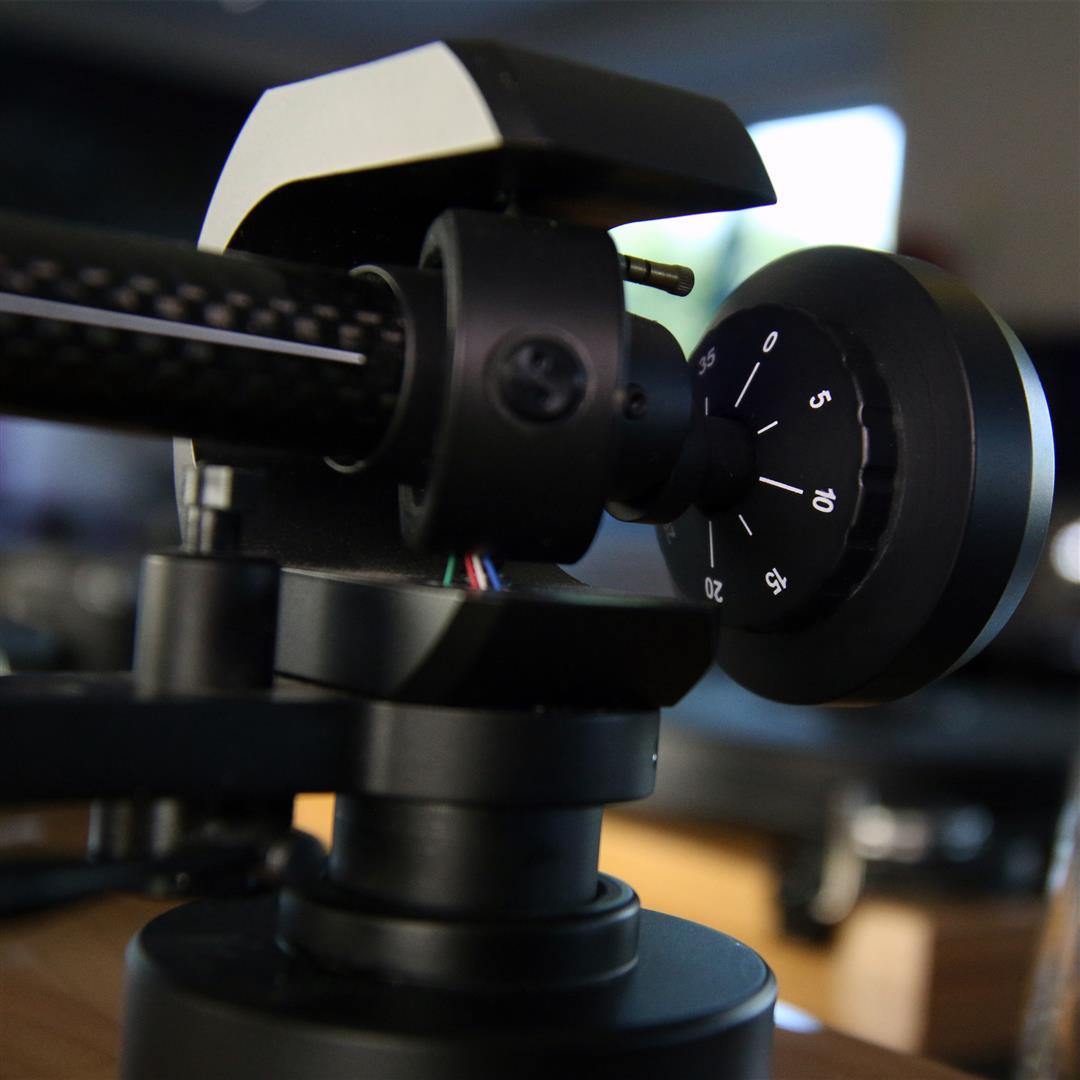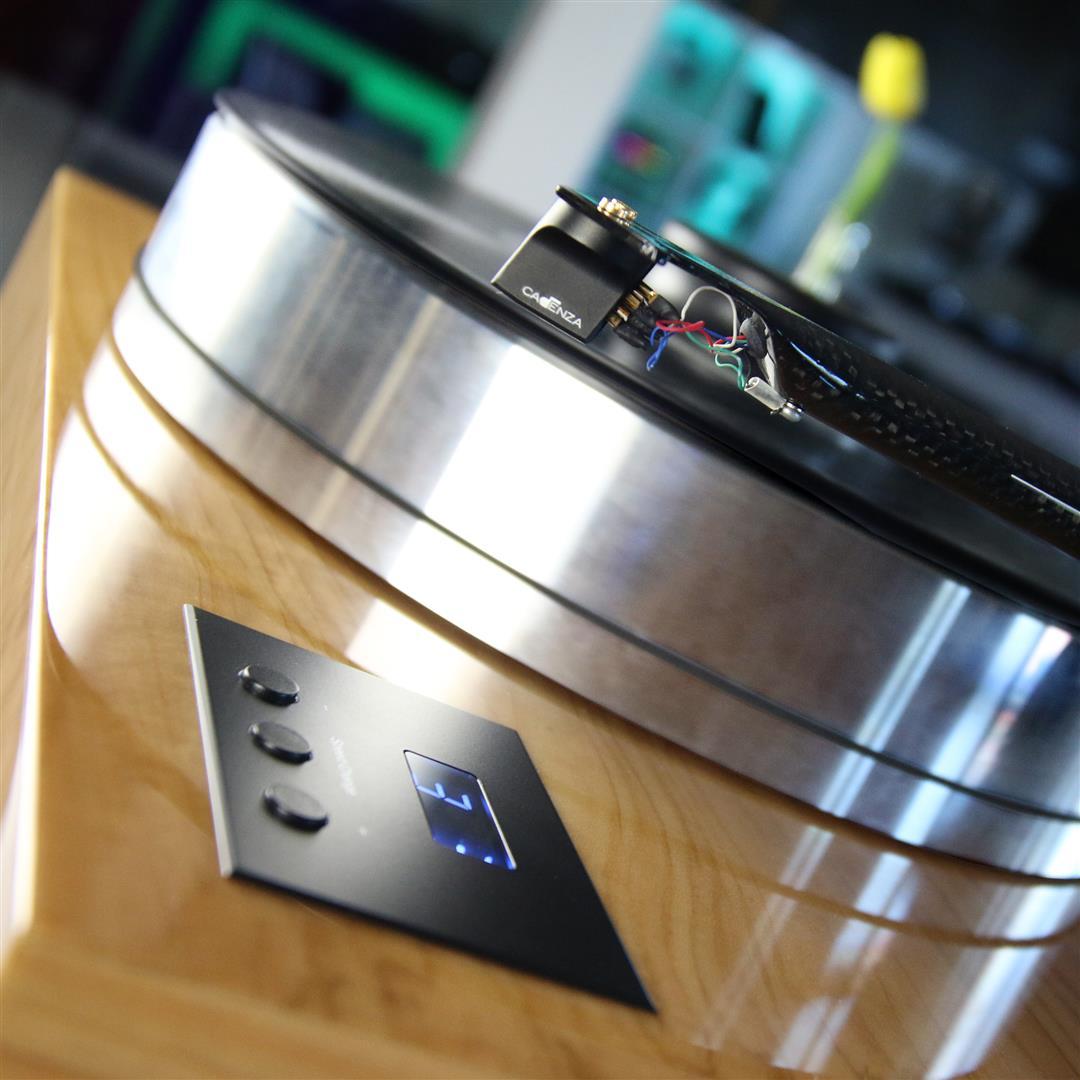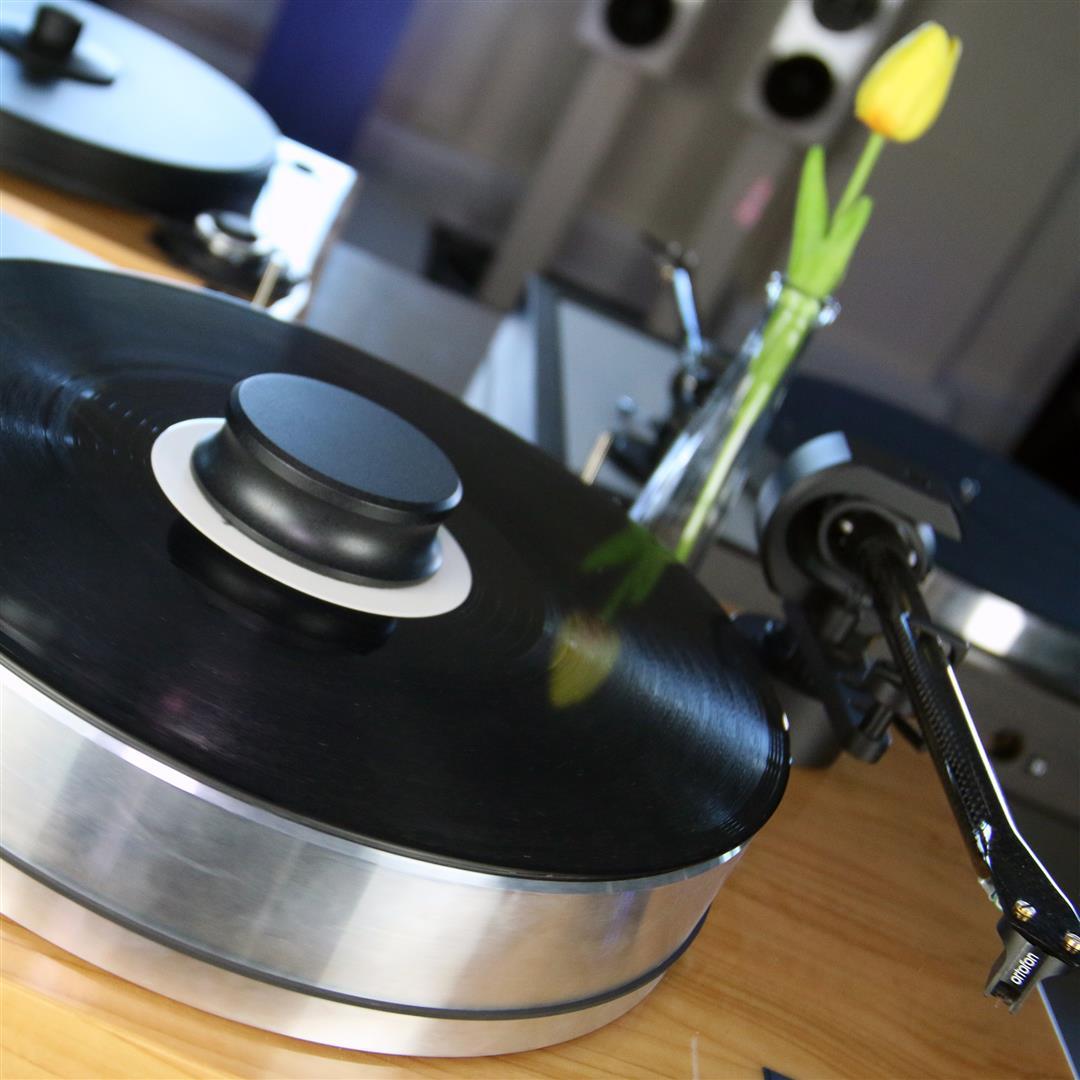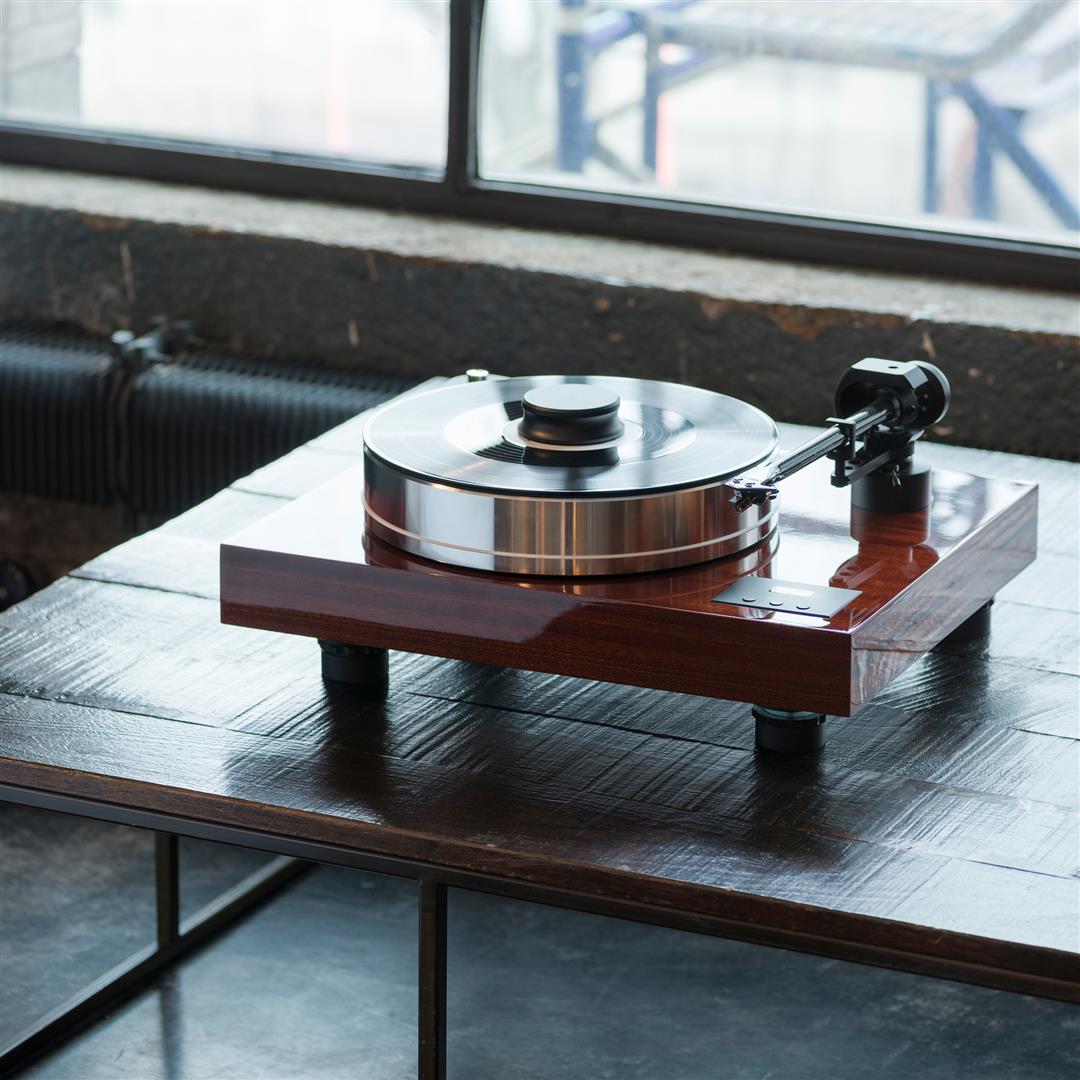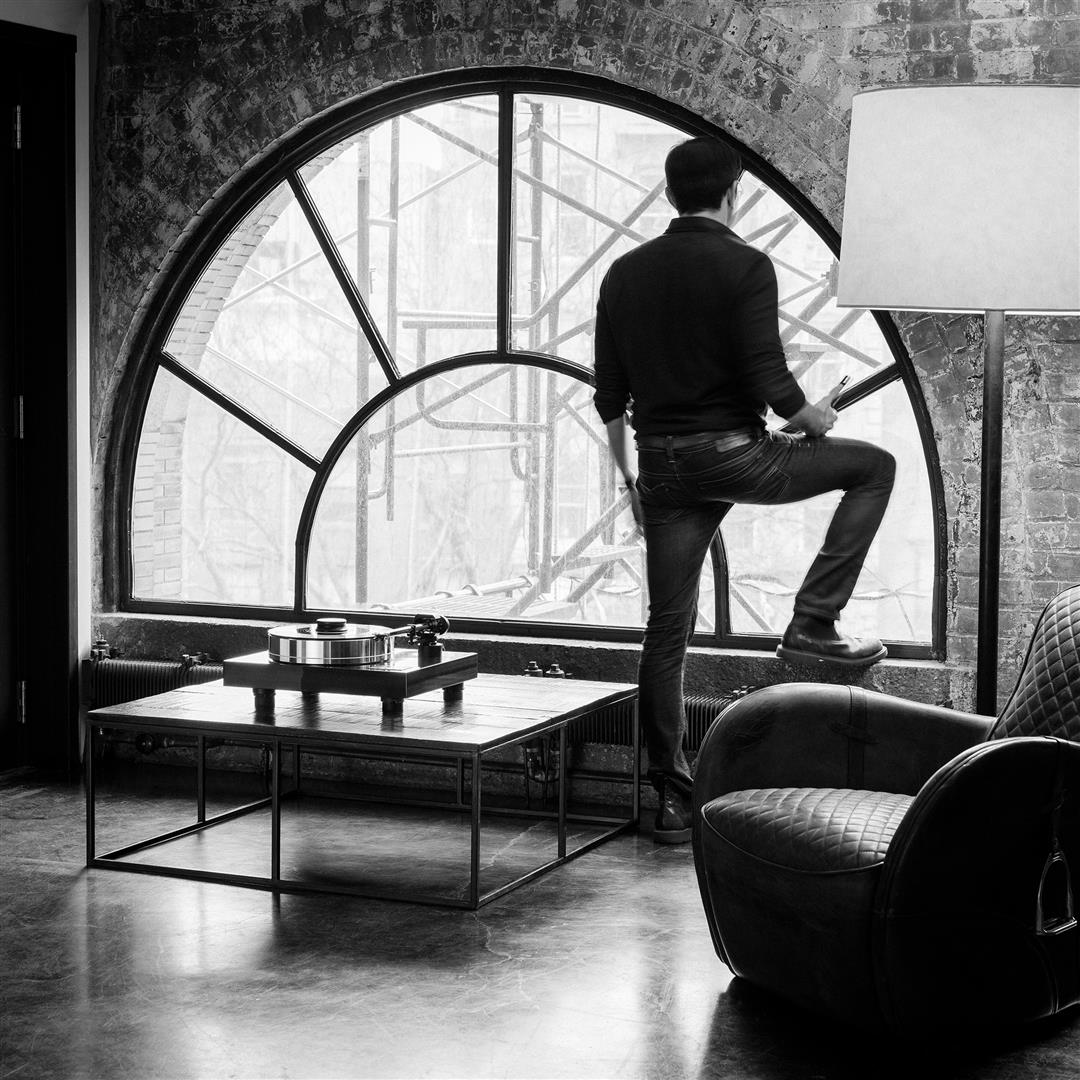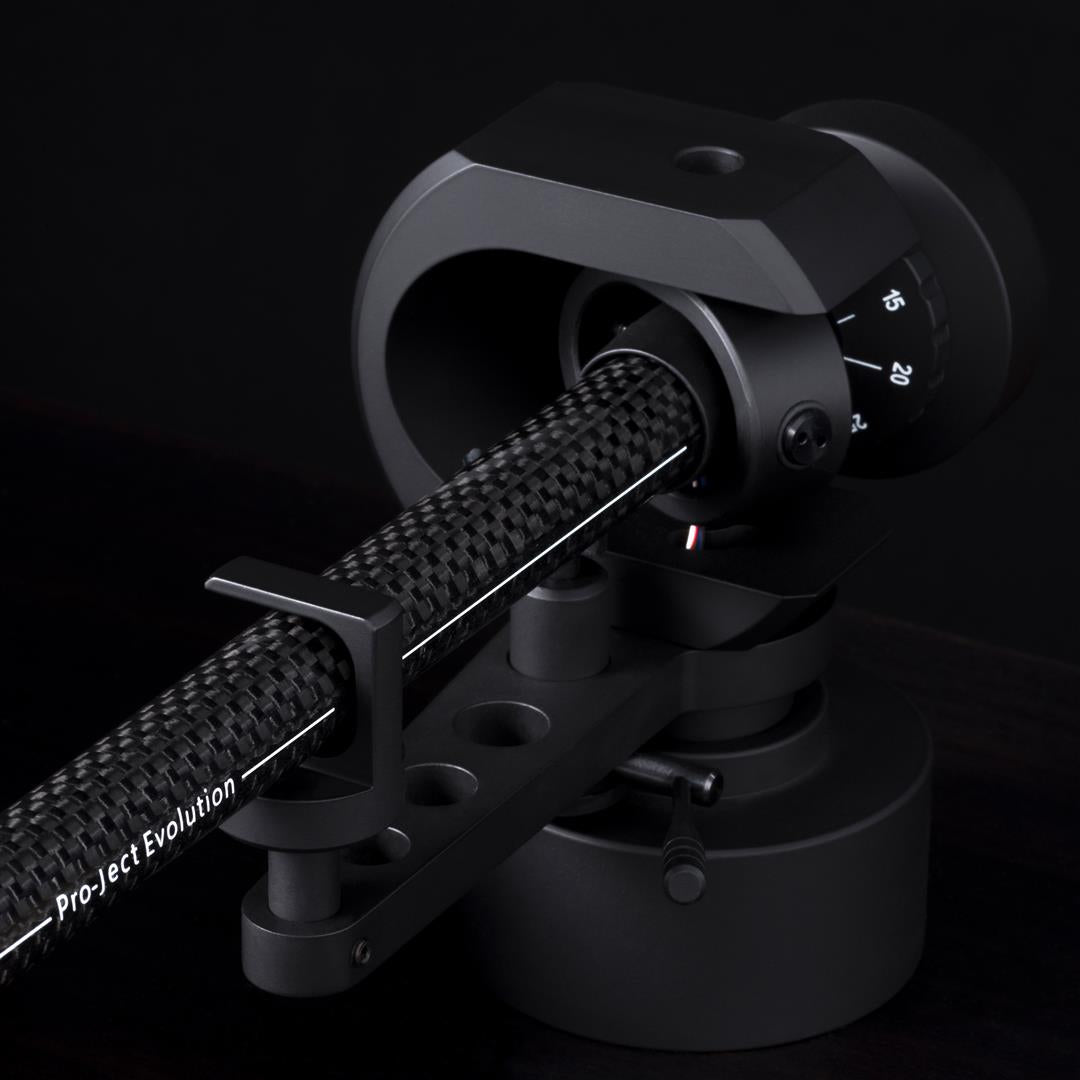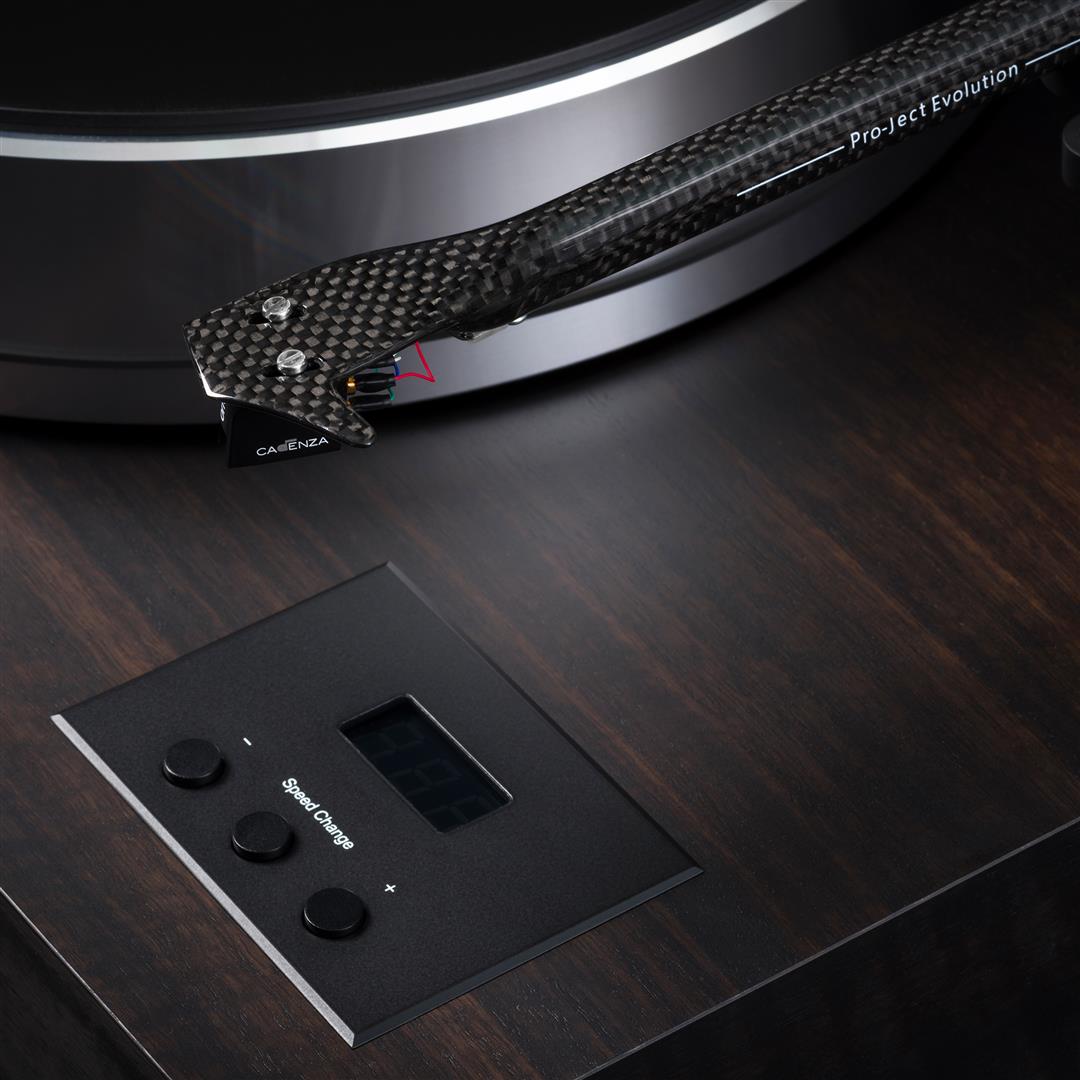 5% Discount
When you shop with Kronos AV, we want you to have the best experience possible, so if you are shopping with us for the first time, add any item to your cart and you will get 5% discount off your order. Just a little thank you for supporting a family owned and operated company, providing HiFi components for over 35 years. 
Please note: Excludes Sale, USED / EX Display / Ex Demo products
Buy with Confidence
OVER 10,000 happy customers