WANT 5% OFF THIS ITEM? - More info
Regular price
$ 50,901.00
Regular price
Sale price
$ 50,901.00
Unit price
per
Sale
Sold out
Part Exchange / Trade In Quote?
A blend of premium materials, exquisite craftsmanship and detailing that's unmistakably  Meze, Empyrean is one of the most technologically innovative planar magnetic headphones in the world.
For the audiophiles who want to hear how 30 years of progression sound like, Empyrean pairs the advances in audio reproduction with a headphone chassis that delivers extended hours of listening pleasure.
Empyrean is the product of two passionate companies coming together to explore what is possible beyond their individual capabilities. The result is a no-compromise headphone embodying Meze's daring aesthetic and user-centered design approach and Rinaro's experience in research and development within the field of planar magnetics.
Rinaro, a progressive audio company, has at the heart of its technology an R&D team that has been at the forefront of planar magnetic development since the 1980's. What originally started as a state-funded initiative with a focus on innovation has now entered into a new chapter of audio progression with the opening of a cutting-edge industrial facility in Ukraine.
"Empyrean was born from passion, curiosity and innovation. As a business, we have allowed ourselves the freedom to experiment and take risks in search of the perfect sound. To generate something truly remarkable, one must dare to explore, and that's what we did with Empyrean. We pushed and refined industry' standards and achieved a true game changer for audiophiles."
Antonio Meze, Lead designer and Founder Meze Audio
HYBRID ARRAY DRIVER ADVANTAGES
Combines two independently shaped voice coils within the same diaphragm delivering more selective acoustic performance to the various areas within the structure of the ear.
ACCURATE REPRODUCTION 
Total harmonic distortion (THD) measures under 0.1% in the whole frequency range
LIGHTWEIGHT 
Reduced driver weight designed to create a headphone that offers prolonged listening sessions
ERGONOMIC SHAPE 
Ergonomically shaped driver structure with an increased active area
ULTRA-HIGH-RESOLUTION AUDIO 
Upper-frequency limit of audio reproduction is 110,000 Hz
ULTRA EFFICIENT 
100db@1mw/1kHz High performance without needing amplification
PATENT PENDING ISODYNAMIC HYBRID ARRAY DRIVER 
World's first in planar magnetic headphones
Over 30 years of research and development have led to the creation of the first Isodynamic Hybrid Array driver. Meze Audio have collaborated with Rinaro to create a new standard in planar magnetic audio, the resulting technology being one of the lightest and most advanced planar magnetic drivers on the market.
The Empyrean Driver combines individual switchback and spiral-shaped voice coils, their unique shapes allowing sound to be targeted with more accuracy around the natural form of the ear. This unique combination generates an increased exposure of direct sound wave frequencies over the 10kHz range and improves imaging and localization by decreasing the impact of shortwave time delays caused by diffused field reflections.
AUDIBLE BENEFITS OF A DUAL DRIVEN SYSTEM
One of the problems with conventional planar magnetic arrays is coming from reflected signals entering the ear canal with different time delays, thereby worsening the focus of 3D sound imaging.
Combining different voice coil configurations makes it possible to create a better sound intensity distribution across the sound wavefront at high frequencies when directed at the auricle and ear canal.
ISOPLANAR® DIAPHRAGM MATERIAL 
The diaphragm is manufactured from a custom developed isotropic thermally stabilized polymer with a conductive layer. Through unique processing methods, an ultralight yet rigid diaphragm has been achieved.
SWITCHBACK COIL 
The switchback coil is more efficient at reproducing lower frequencies and is positioned in the upper part of the driver.
SPIRAL COIL 
The spiral coil is more efficient at reproducing middle-high frequencies and is positioned directly over the ear canal enabling more direct sound waves to enter the ear without any time delays.
To create an audiophile headphone that is powerful yet light the driver needed to maximize power output while reducing weight as much as possible.
Weight was minimized by optimizing a magnet structure around an ovoid shape that fits the ear more closely. Power output was increased through the use of a completely bespoke coil and magnet array design that optimized the active usable area of the driver within its ovoid shape.
ISOMAGNETIC® EARCUP TO EARPAD COUPLING TECHNOLOGY
An innovative feature is the Isomagnetic® ear cup attachment which utilizes the demagnetizing field generated by the driver to hold the ear cup in place whilst also redirecting the magnetic field back into the driver and improving driver efficiency.
Magnetic field shielding
The ferromagnetic ear pads decrease the magnetic stray field affecting the listeners head.
Increase in driver efficiency
Patented ferromagnetic plates channel the magnetic field back into the driver, increasing output.
Invisible locking system
Innovative use of the magnetic field of the drivers to fix the earcups in place.
STRAY FIELD REDUCTION FROM ISOMAGNETIC® PLATE COUPLING
Patented ferromagnetic plates channel the demagnetizing field back into the driver increasing efficiency by 1db or 12% and deflect 95% of stray fields away from the head.
ISODYNAMIC DRIVER MANUFACTURED BY RINARO
Each driver has been hand assembled and tested in an industrial facility in Ukraine.
FULLY SERVICEABLE
A core belief of Meze is to create products that last. The Empyrean is no different: from the replaceable earpads to the high-performance materials used, every part on the headphone chassis is available to be serviced and disassembled by our skilled team.
ACCESSORIES
Case: High-strength aluminum suitcase with foam inserts
Two sets of earpads included: one real leather, one Alcantara
3m OFC cable, 4pin mini XLR plugs ending with 6.3 jack
Special Order 
Please note these are a special order item and not available from stock. Please read our T&C's and Returns Policy carefully before purchase. Headphones also have health and safety considerations, which can effect returns. Should you have any questions regarding this, please contact us before purchase. 
Share
View full details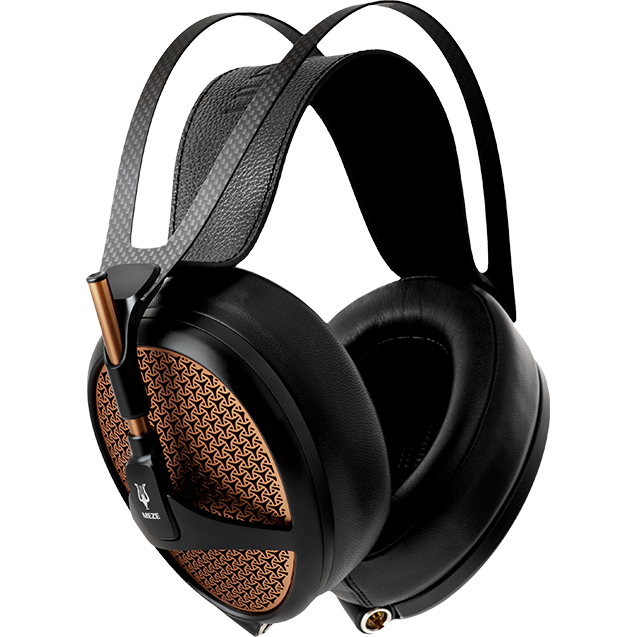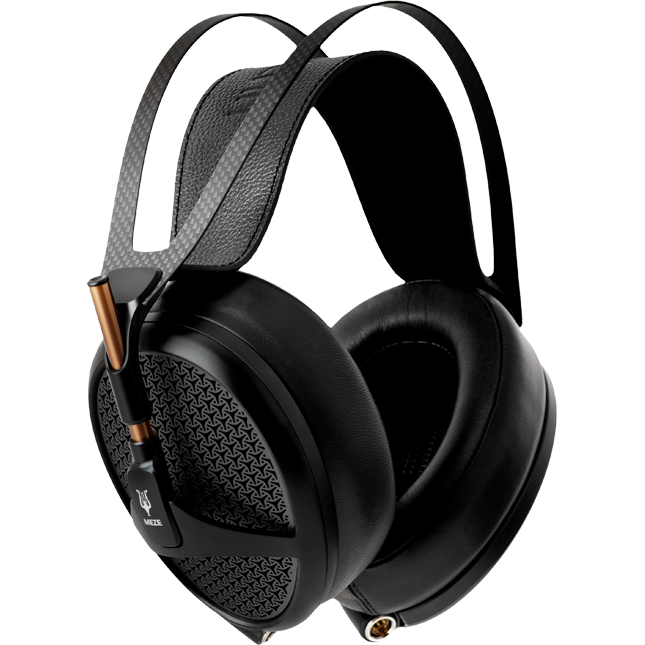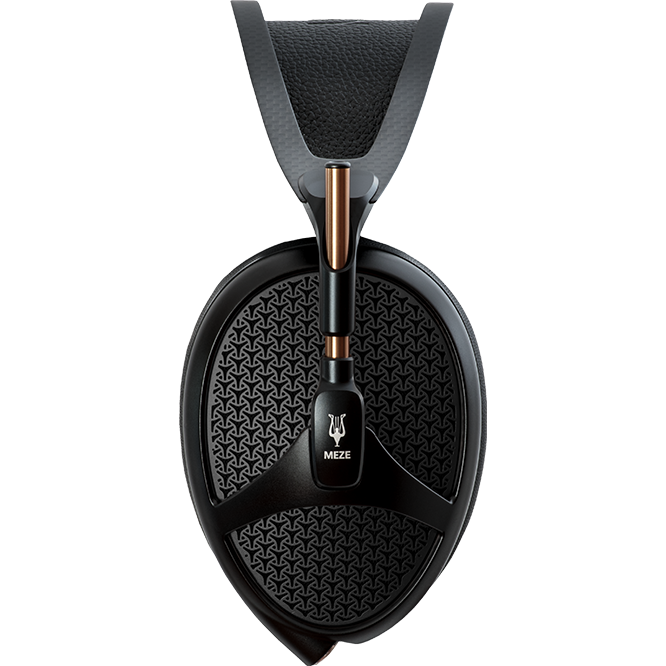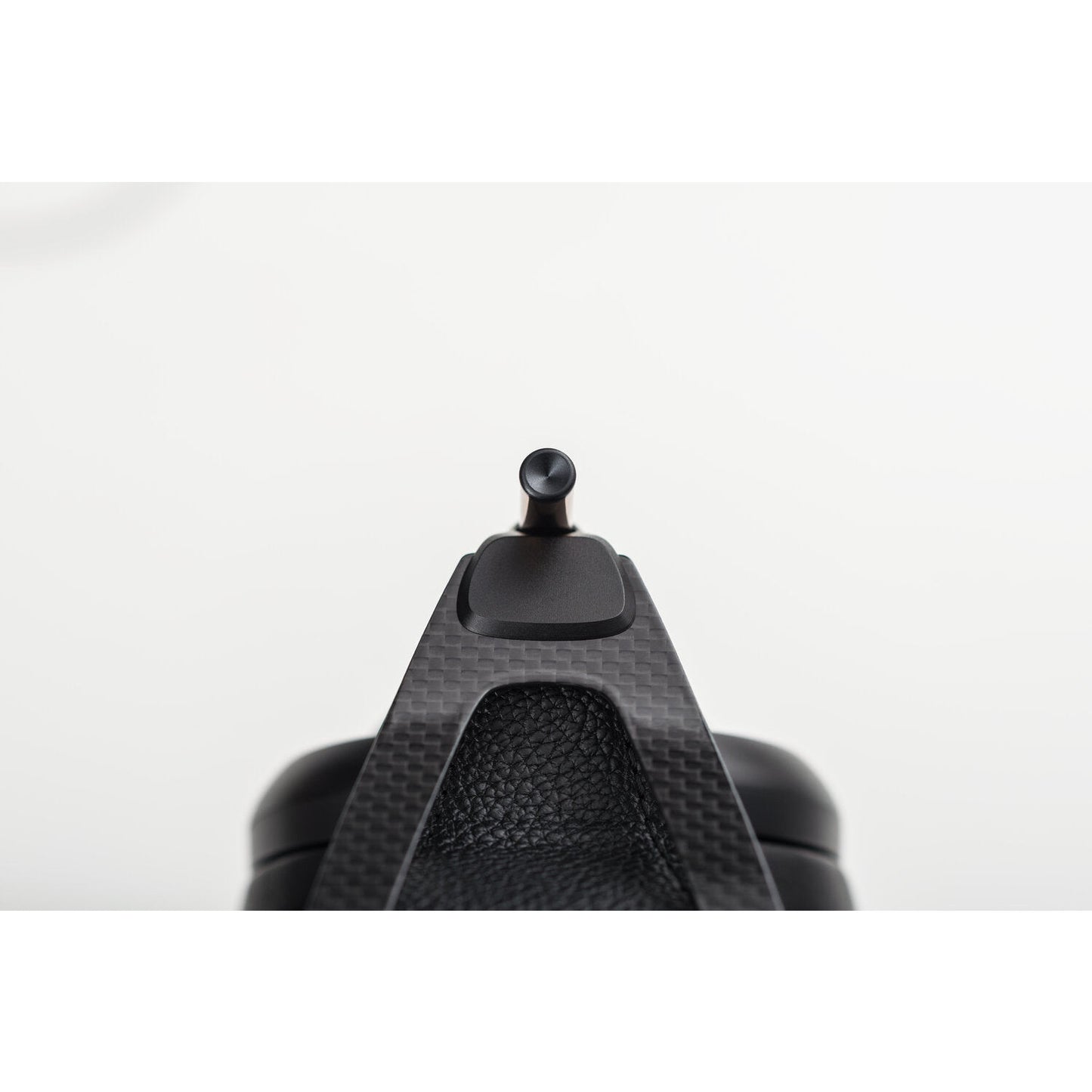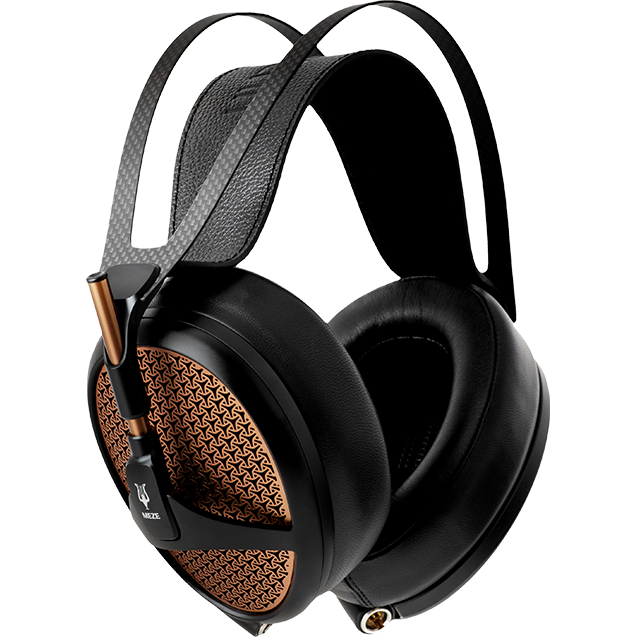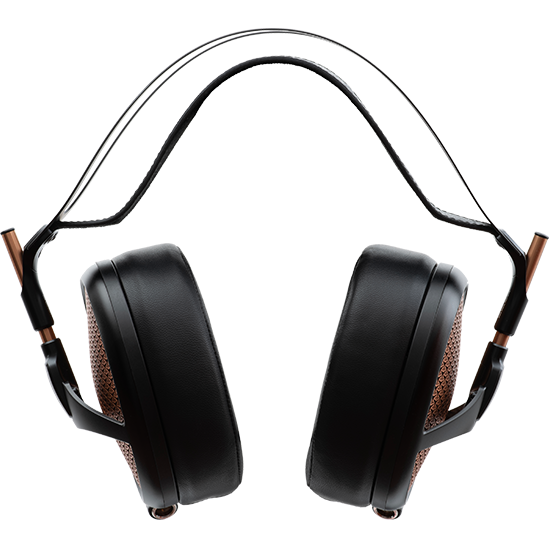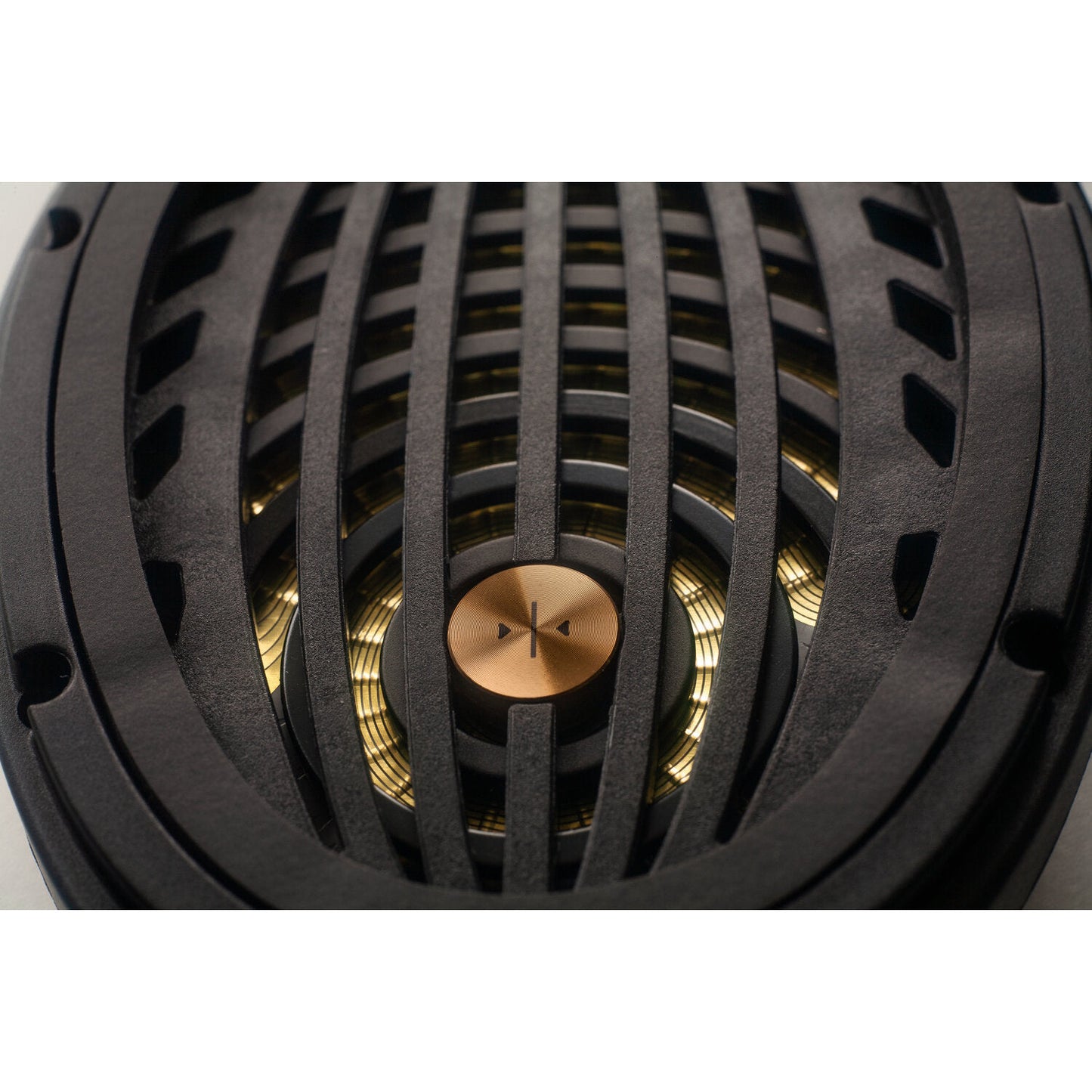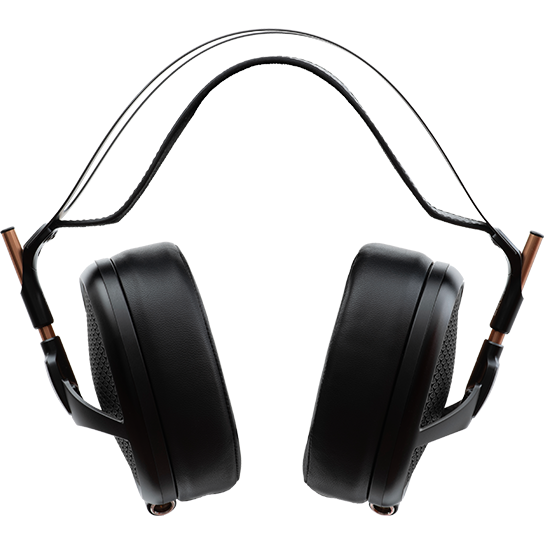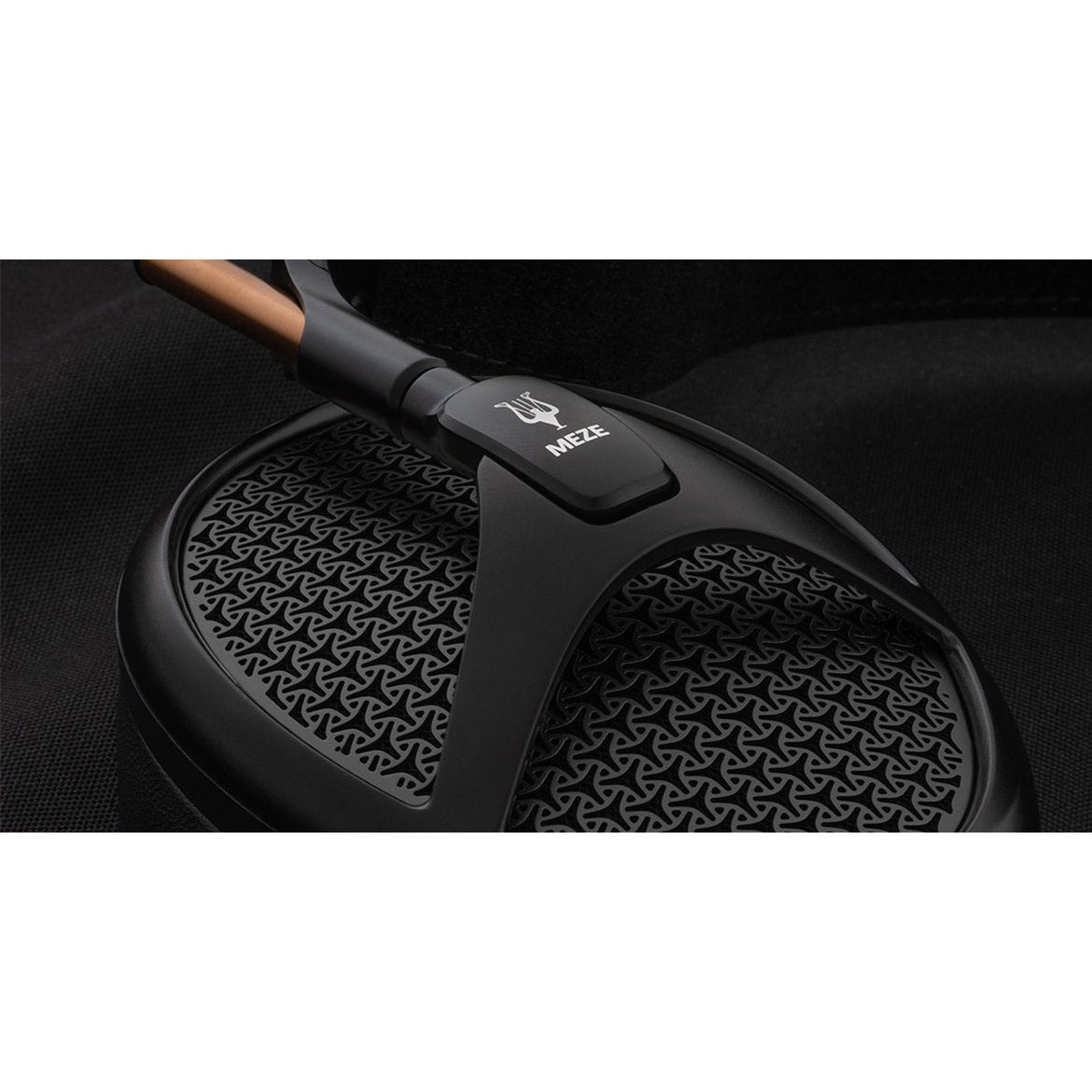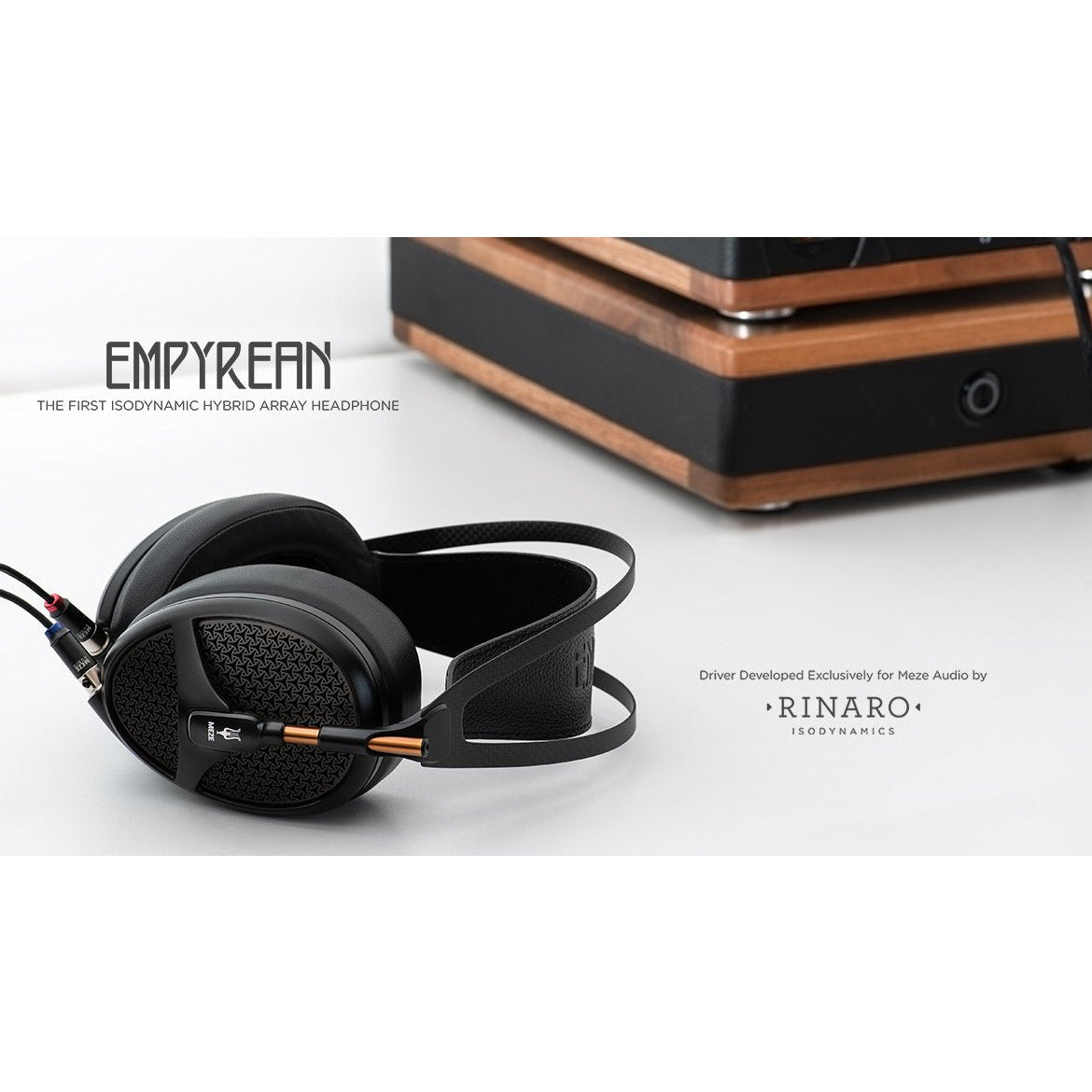 5% Discount
When you shop with Kronos AV, we want you to have the best experience possible, so if you are shopping with us for the first time, add any item to your cart and you will get 5% discount off your order. Just a little thank you for supporting a family owned and operated company, providing HiFi components for over 35 years. 
Please note: Excludes Sale, USED / EX Display / Ex Demo products
Buy with Confidence
OVER 10,000 happy customers