YOU QUALIFY FOR 5% OFF THIS ITEM - More info
Regular price
$ 2,160,453.00
Regular price
Sale price
$ 2,160,453.00
Unit price
per
Sale
Sold out
Part Exchange / Trade In Quote?
Truth in Sound, Embodied
For those who appreciate accuracy and realism in their audio, the electrostatic transducer is the grail. For those who understand this truth in sound, we created a flagship loudspeaker: Neolith. Made-to-order, hand-delivered and professionally installed; in a world of same, Neolith proclaims different. In a world of artifice, Neolith delivers truth in sound.
Electrostatic Truth
MartinLogan didn't invent electrostatic transducer technology. But by eliminating the perceived deficiencies of electrostatic technology, such as poor power handling, lack of bass response and narrow soundstage (beaming), MartinLogan has reinforced the benefit of electrostatic technology: uncanny audio accuracy.
Parts of an Electrostatic Transducer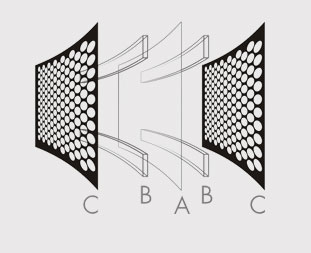 A)
Diaphragm    
B)
Spars    
C)
Stators
An electrostatic transducer has three components—stators, a diaphragm, and spars (non-conductive spacers that keep the tall assembly stationary)—assembled as a sandwich. The diaphragm is an ultra-light film impregnated with an electrically conductive material and stretched taut between two stators, which are perforated steel sheets coated with an insulator.
Electrostatic Forces at Work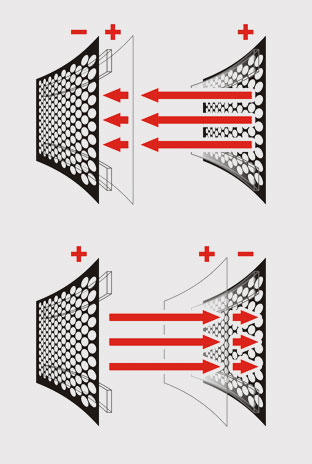 Opposite charges attract. Like charges repel.
The diaphragm holds a constant positive charge.
When the speaker is operating, the diaphragm is charged with an electrostatic field of fixed positive voltage. The two stators, between which the diaphragm is stretched, are charged with voltages of equal strength but opposite polarity. These charges occur in instantaneously alternating pulses according the signal received from your audio equipment. When the charge on one stator is positive, the charge on the other is negative. Because like charges repel and opposite charges attract, the diaphragm's constantly positive charge will force it to move forward or backward depending on the stator charges. With this movement, an electrostatic transducer translates an electrical audio signal into the diaphragm motion that produces sound waves in your room.
MartinLogan's groundbreaking Curvilinear Line Source (CLS) electrostatic panel design is an elegant solution to the impression of sound "beaming" from an electrostatic panel. MartinLogan CLS electrostatic panels feature a gentle horizontal curve. This ingeniously simple innovation radically changes the speaker's dispersion pattern, radiating a wide, enveloping soundstage, packed with detail; truly unlike any other loudspeaker experience.
Another key attribute of an electrostatic speaker is its dipolar radiation pattern. A true dipole transducer radiates with equal intensity from the front and back of its diaphragm, with the outputs in opposite phase. As a result, sound waves rippling out toward the sides meet at the speaker's edge and cancel, minimizing side-wall reflections with short relative arrival times. This reduction in side-output minimizes interfering side-wall reflections, which can muddy the image. It frees the dipole radiation pattern to produce a generous amount of ambience-enriching late-arriving reflections off the wall behind your loudspeakers. At the same time, electrostatic panels maintain relatively limited vertical dispersion, which minimizes undesirable floor and ceiling reflections.
Neolith is the apogee of electrostatic performance, combining these innovations in a new design. By delivering an undiluted soundstage with excellent separation, Neolith brings your music and movie soundtracks to startlingly accurate, 3-dimensional life.
Specs
Frequency Response

23–22,000 Hz ±3dB

Recommended Amplifier Power

20—1300 watts per channel

Horizontal Dispersion

30°

Vertical Dispersion

48" (122 cm) line source

Sensitivity

90 dB/2.83 volts/meter

Impedance

Nominal: 4 ohms, 0.43 ohms @ 20 kHz. Compatible with 4, 6, or 8 Ohm rated amplifiers.

Crossover Frequency

60, 250–400 Hz

High Frequency Transducer

XStat™ CLS™ electrostatic transducer » Panel Dimensions 48" x 22" (122 x 56cm)
» Radiating Area 1056 in² (6,832 cm² )

Low Frequency Transducer

Rear: 15" (38.1cm) cast basket, high excursion, rigid aluminum cone with extended throw drive assembly. Extensively vented triple shorting ring motor and 4-layer coil to eliminate compression and distortion. Front: 12" (30.5cm) round cast aluminum alloy frame, high excursion, rigid carbon fiber sandwich cone with long throw design, 3-inch (7.5cm) diameter copper-clad aluminum flat wire voice coil, and vented pole piece and under-spider opening to reduce power compression.

Cabinet

Phenolic Resin Polymer: Dense substrate with superb mechanical strength to minimize cabinet vibrations caused by woofer cone motion counter forces to provide an ideal baffle for the electrostatic panel and woofers.

Components

High-Pass Crossover: 1% resistors mounted to heat sinks, polypropylene capacitors, air core inductors, dual toroidal audio transformers to drive electrostatic element Low-Pass Crossover: 1% resistors mounted to heat sinks, toroidal inductors, supports user options to modify sound output via jumpers.

Audio Controls

Bass Control: 0dB, -4dB, -8dB Distance Control: 3 meters (or less), 4 meters, 5 meters (or greater)

Inputs

WBT-0705Ag nextgen™ 5-way bi-wire binding posts feature a filigree signal conductor made from fine silver for high conductivity. Fully insulated for CE and IEC conformity providing shock hazard protection. Free from eddy current effects. Max constant current 30 A, admissible peak current 200 A. Outer metal cap with palladium plated finish.

Power Draw

Standby: 1W each Max: 15W each

Lighting

LED intensity control: On, Dim, Off

Weight

385 lbs. (175 kg)

Dimensions

74.8" x 30.3" x 34.2 " (189.9cm x 76.9cm x 87cm)
Reviews
Scaling The Mighty Neolith: The Top of the MartinLogan Mountain
"Some big speakers can only play big, while some small speakers can only play small. The MartinLogan Neolith does it all. A solo vocalist or instrument is rendered just right, with the tiniest of musical nuances never blown out of proportion. Yet when you need to rock, they will blow you away. Few speakers at any price can do this, putting the Neolith into the rarefied air of the world's finest."

—Jeff Dorgay, Tone Audio
Read the full review»




The Sword in the Stone
"MartinLogan's Neolith is a world-class product, taking its place in the upper echelon of today's best loudspeakers. The Neolith's transparency to sources, resolution, coherence, transient fidelity, and lifelike sense of presence and immediacy are as good as they get."

—Robert Harley, The Absolute Sound
Read the full review»




Vancouver 2015: Mark Levinson and MartinLogan
"These are baller speakers... The soundstage is huge and all-encompassing, and literally makes you feel like you're sitting in the front row of a concert... Plenty of dynamics... Leading edges of notes were lightning fast... Spatial imaging of every 'whack' on a drum's skin was etched into the air between the speakers... I laughed several times at how enjoyable this system sounded and how it gave you absolutely no choice but to rock out with it. To me, this wasn't hi fi per se, it was an experience like no other I've had from a two-way stereo. And at this price point, it should be. Performers were presented completely life-sized and exuded all the air, breath, punch and visceral individuality of a live band right in front of you."

—Rafe Arnott, The Audio Traveler
Read the full review»




The "Best Of" AXPONA 2015
"Once I was exposed to them, there was little doubt that they were hands-down the "Best Two Channel Sound" at the show... The Neolith's sound was alive and shockingly large. It was perfectly balanced and transparent. Dynamic and delicious... As much fun as it was to listen to the Neoliths effortlessly deliver sonic grace, I began to wonder if listening to them was a mistake. Experiencing perfection can make everything else seem so ordinary and that becomes frustrating when perfection comes from a speaker that falls in the realm of unobtanium. Ah, whom am I kidding? I loved it. My only regret is that I didn't have more time to spend with them."

—Todd Anderson, Home Theater Shack
Read the full review»




Audiophile Review! MartinLogan Neolith Electrostatic Loudspeaker: "Delaware Demo Impresses EAN"
"The demo was well worth my time.As an owner of MartinLogan Montis electrostatic, I can personally attest that the much-larger Neolith takes that detailed, sonic layering and dispersion and exponentially increases it by a factor of 10 — especially in a big room... the combination of the custom-designed, rear-mounted 15-inch and front-firing, 12-inch passive bass drivers delivered stunningly tight, low bass — to a loud level that perfectly matches the electrostatic panel's balance. The Neolith's low end is tight, forceful and imposing... If you have the cash and a big-enough room to let the speakers breathe, the MartinLogan Neoliths will reward you with hour after hour of gorgeous music. I can't wait to hear a pair with hi-res... it is an honor to give the Neolith the EAN Stellar Sound Award, and I also selected it for the EAN 2014 Luxury Class Audio Product of The Year."

—John Gatski, Everything Audio Network
Read the full review»




MartinLogan Neolith Loudspeaker Review
"Over the years I have had the pleasure to audition many different loudspeaker technologies and systems from the best names in the business ranging in price from hundreds of dollars to tens of thousands of dollars. Without question the Neolith ranks among the best full range speakers I've heard. Pair the Neoliths with the right amplification, put them in the right sized room, and you'll have a recipe for countless evenings of musical bliss. At $80,000/pair for the Neoliths plus $50,000-$120,000 for electronics and amplification, you are talking about a serious investment for a very select audience. However, if you have the funds, love the magic of electrostatics, and want one of the best loudspeakers on the market today (not to mention serious bragging rights among your friends), then the MartinLogan Neolith deserves your urgent attention."

—Theo Nicolakis, Audioholics
Read the full review»




MartinLogan's Big, Beautiful Neolith Debuts in Delaware
"MartinLogan's Neolith is a 75-inch tall, 385-pound superspeaker... Where they went is a truly amazing speaker, with a huge, bold sound, that very clearly wowed the small group of hardcore audiophiles in attendance... They probably need about 600/700 hours before they reach their full potential. But even at this stage they are very impressive. The panel integrates well with the bass drivers. Resolution and tonality are excellent, and the dynamics are very impressive."

—Stephen Silver, Technology Integrator
Read the full review»




What are the Best Loudspeakers in the World?
"Neolith is a bold new loudspeaker, the product of an ambitious 3-year-long development process that combines the very best technology MartinLogan has to offer. Neolith features MartinLogan's largest-ever electrostatic radiating surface. Its proprietary curvilinear electrostatic transducer is allows the speaker to deliver an enveloping three-dimensional soundstage. Unique Controlled Dispersion Technology gives each transducer the ability to reproduce nearly the entire audio spectrum in any room. Neolith loudspeakers embody the MartinLogan ethos, and achieve "living sound"; revealing audio as it was originally performed."

—Gene DellaSala, Audioholics
Read the full review»




Martin Logan Demonstrates Neolith Speaker System
"The first sounds to come out of the Neolith were sublime... The huge electrostatic panels produced a thoroughly convincing soundstage with speed and accuracy that made for a very detailed listening experience... The sense of space and depth created by the Neolith was a compelling audio illusion... I understand why Martin Logan built the Neoliths—they make a statement—and I certainly don't begrudge anyone who has the money to spend on such excellent speakers. If price were no object, I'd own a pair..."

—Mark Henninger, AVSForum
Read the full review»




Martin Logan's Neolith dwarfs mere mortals with its largest electrostat ever
""The stunning piece of technology above is not the cockpit guard from an X-Wing fighter, nor some sort of teleportation device plucked from the future. No, this curious, screened contraption is the latest breakthrough from the audio gurus at Martin Logan, a new speaker called the Neolith. And that screen rising from that stout anchor of speakers at the base isn't for show — it's the company's largest-ever electrostatic radiating surface." "

—Ryanm Waniata, Digital Trends
Read the full review»




MartinLogan's Ambitious Neolith
"I came away mighty impressed with the American company's latest offering. The speed and effortlessness normally associated with the rest of MartinLogan's line was easily audible, while their bass performance portended a truly full-range sound without any of the plodding, boomy character one might imagine such a well-endowed loudspeaker would possess... I think there will be plenty of demand for this statement loudspeaker."

—Hans Wetzel, SoundStage! Global
Read the full review»




This high-end speaker costs the same as a Mercedes Benz CLS - The Audiophiliac is shaken and stirred
"The Neoliths's huge sound field projected forward into the room and well out to the sides of the speakers, so with my eyes closed I couldn't tell where the sound was coming from. Soft-to-loud dynamics were tremendous, and the bass power from the Neoliths' front 12-inch (30.4cm) carbon fiber woofer, and rear-mounted 15-inch (38.1cm) aluminum woofer were truly visceral in their impact... The proof is in the listening, and even a cursory audition of the Neolith reveals its extraordinary performance capabilities... The Neolith is a statement product, designed to advance the state of the art of sound reproduction"

—Steve Guttenberg, CNET
Read the full review»




Awards
Share
View full details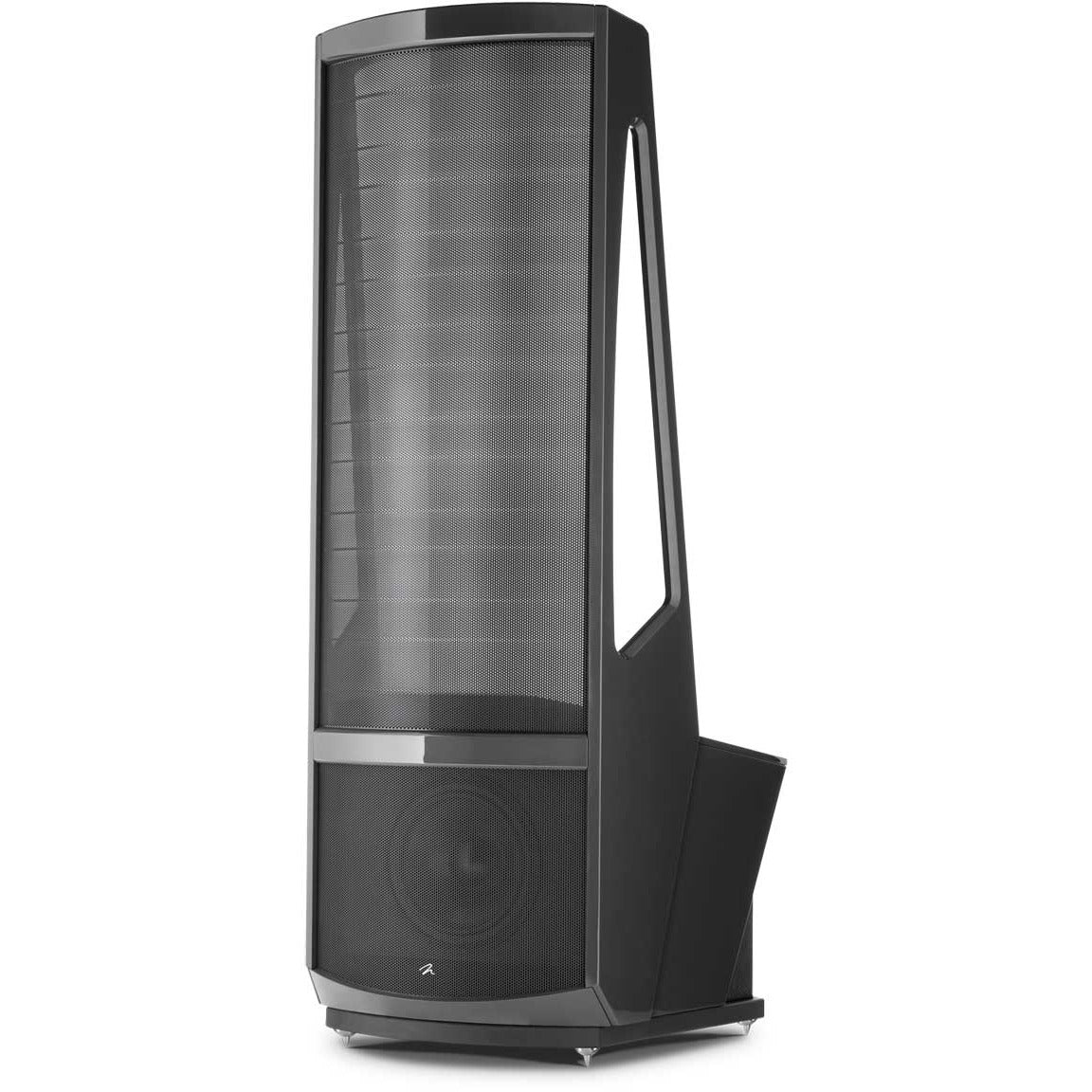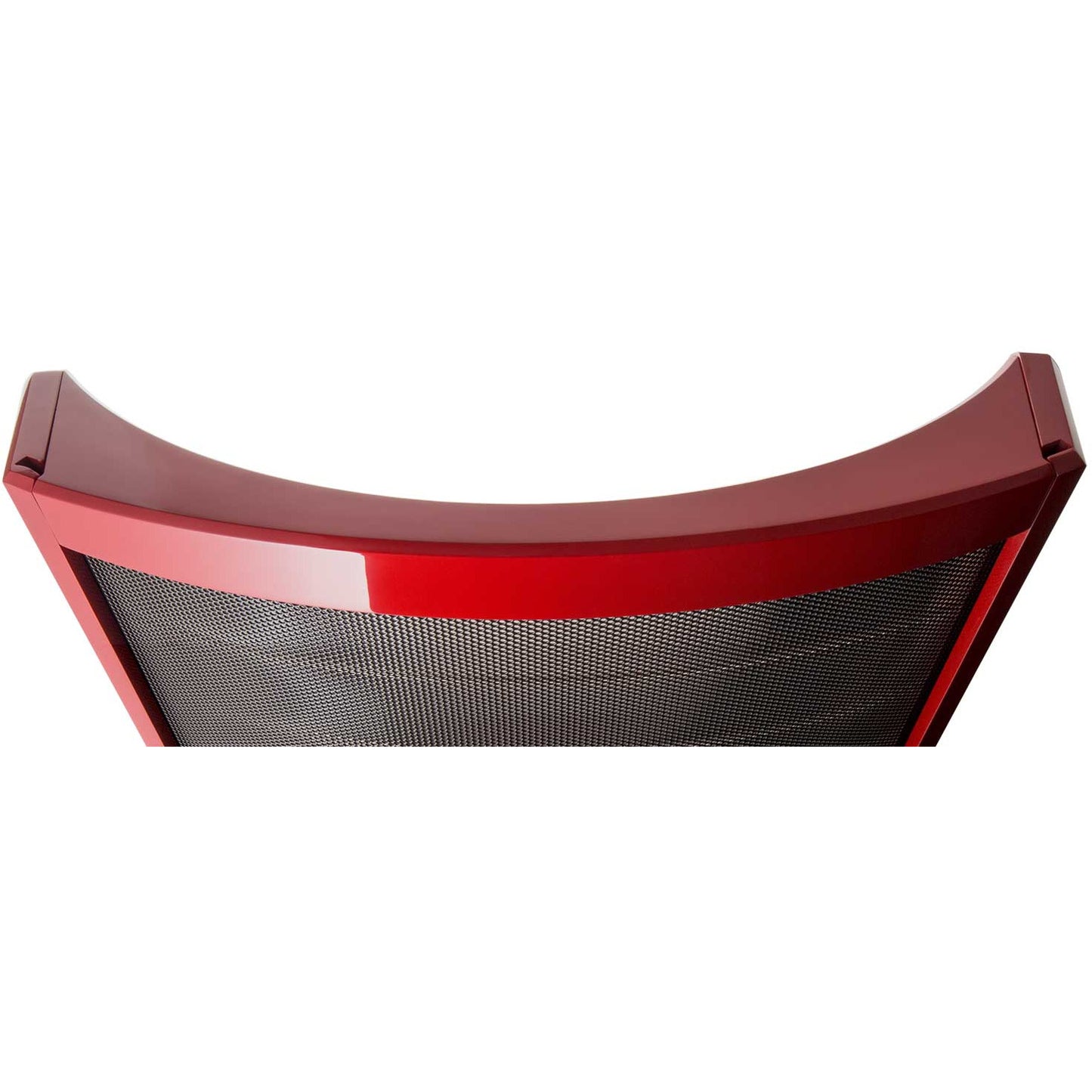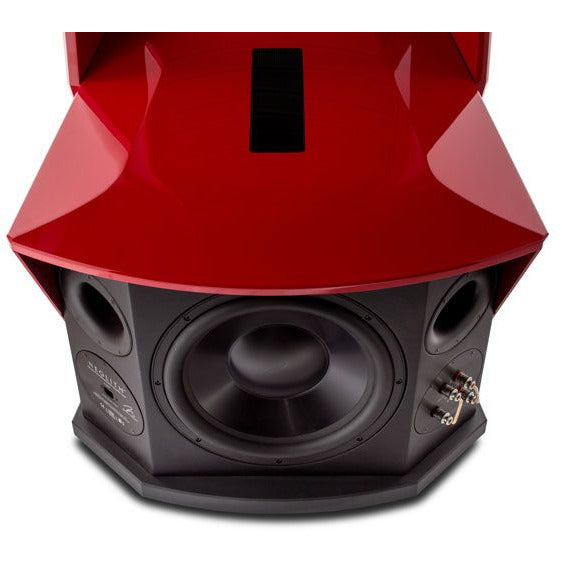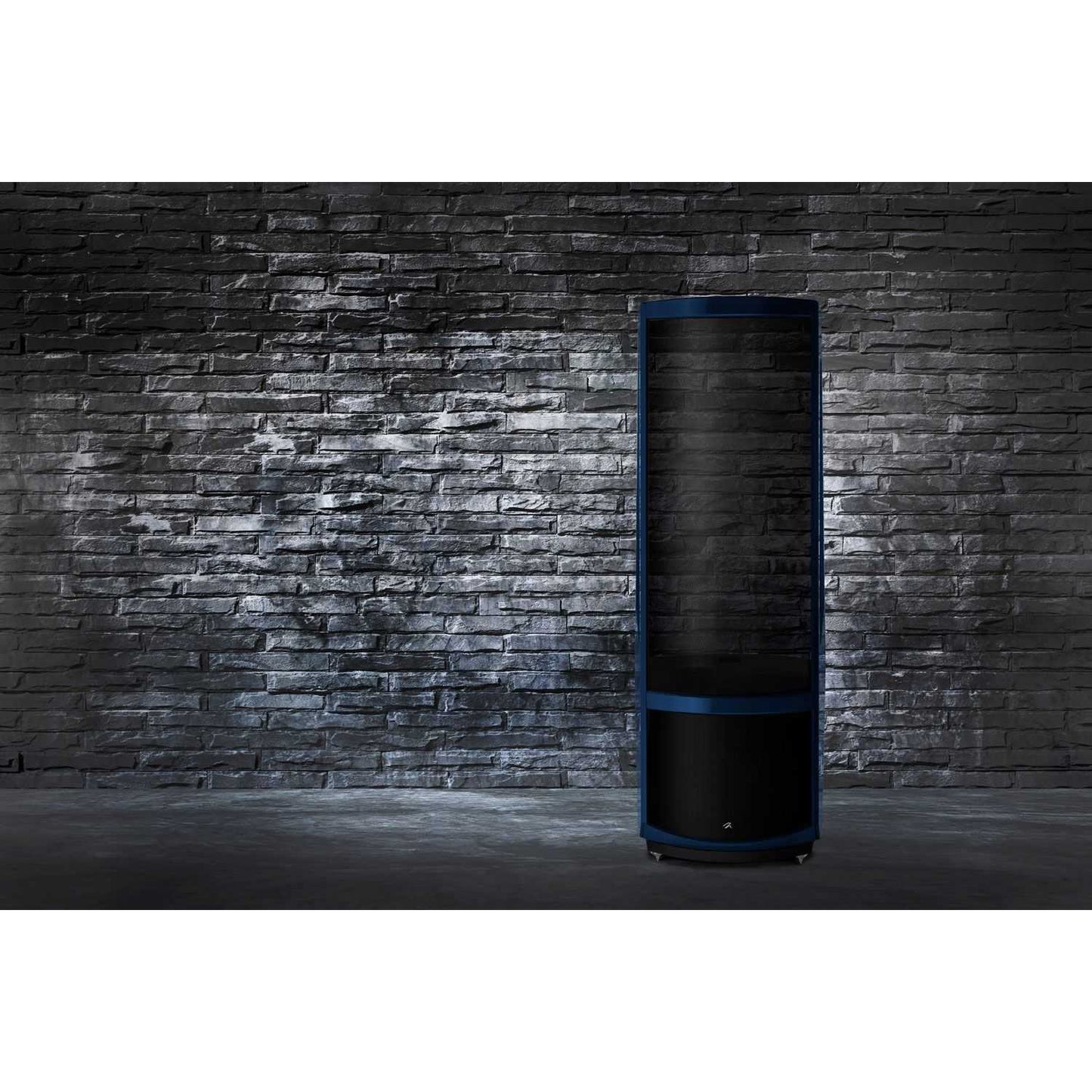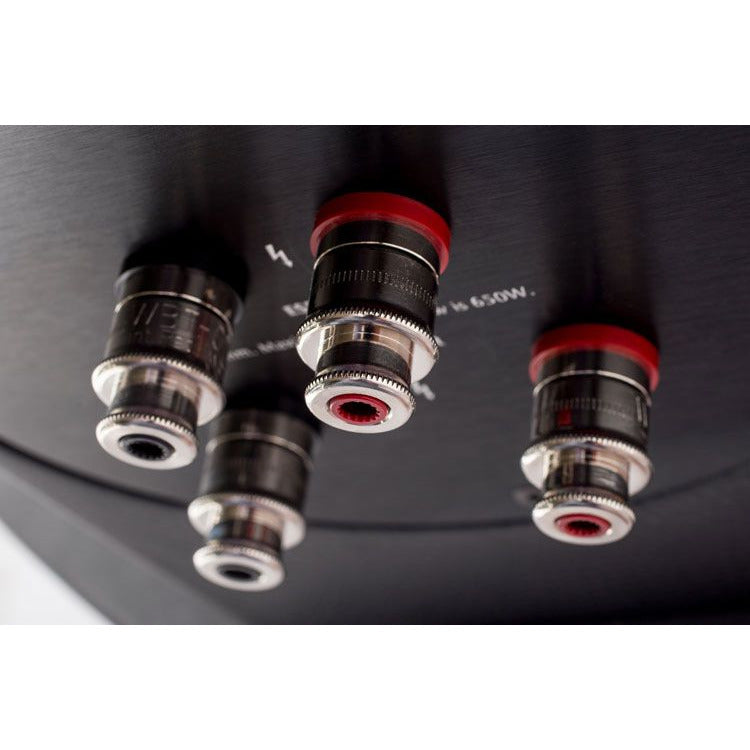 5% Discount
When you shop with Kronos AV, we want you to have the best experience possible, so if you are shopping with us for the first time, add any item to your cart and you will get 5% discount off your order. Just a little thank you for supporting a family owned and operated company, providing HiFi components for over 35 years. 
Please note: Excludes Sale, USED / EX Display / Ex Demo products
Buy with Confidence
OVER 10,000 happy customers