WANT 5% OFF THIS ITEM? - More info
Regular price
$ 14,852.00
Regular price
Sale price
$ 14,852.00
Unit price
per
Sale
Sold out
Part Exchange / Trade In Quote?
The Earthquake Sound Titan Hestia is a high-end multi-purpose LCR on-wall speaker. Ideally suited for anyone desiring a superior audio experience without large floor speakers occupying the room. Its sculptural appearance and low profile on-wall design integrates superbly with flat-screen TVs for stunningly good looking LCR installations. The Hestia is capable of thundering dynamics while remaining perfectly composed, detailed and harmonic.
Finished for the best higher end home cinema and stereo applications, the Titan Hestias exterior surface is made of deep luxurious black, glossy piano lacquer. The elegant finish complements the design and sculpturally adds sophistication and exclusivity to any decor.
Very few on-wall speakers live up to the acoustic performance of large floor standing stereo speakers. The Hestia ups the ante on performance by an order of magnitude by incorporating several advanced core Earthquake technologies. 
PMT: (Piston-Max Technology) A patented Earthquake technology that enhance acoustical output while keeping a minimal footprint. The 4 inch wideband woofers are manufactured using the Piston-Max Technology. Piston-Max moves the speaker surround to the outer edge of the cone body, resulting in 20 percent increase of surface area. This translates into more sound and higher efficiency.
AASD: (Acoustic Array System Design) a technology combining higher acoustic efficiency with controlled dispersion ensuring uniform coverage over a wider area. Building on the lessons learned from large professional line array speaker systems, AASD uses positive interference to create a wide fully saturated  sweet-spot, allowing for better HT utilization than traditional speakers. While at the same time, minimizing energy waste into the off-axis  plane.
XLT: (eXtra Long Throw) A woofer geometry originally developed by Earthquake for heavy duty industrial subwoofers to expand excursion potential over regular long-throw woofers.
XLT and PMT work in great synergy as each technology expands on one of the two parameters for sound generation - Bore and Stroke. The level of sound possible is determined largely by  Bore times Stroke. Ask any car buff and they will say there is no replacement for displacement.
Vari-Mount: Designed to be mounted on the wall, Hestia features the Vari-Mount installation system that allows the speaker to be mounted horizontally for center channel application or vertically when used as left, right or surround speaker. Vari-Mount is simple, safe and secure and requires no special tools or hardware.
The heart of the speakers performance are also down to two key elements - essential to any real high performance speaker.
The first element to consider is that the Titan Hestia feature dual TWR1 Wideband Tweeter's, and these are phase tuned to work uniformly with each other. It has traditionally been difficult to get separate tweeters to work seamlessly together, this is overcome by synchronous development of the drivers. Their dispersion and energy constant is synchronized so they appear transparent as one unit. The TWR1 tweeter is based on a silk dome diaphragm resulting in precise, soft and fatigue-free  reproduction. The silk dome is Accumax coated which retains the excellent audio properties of pure silk while eliminating the mechanical break-up inherent in pure silk at higher frequencies. TWR1 has a very powerful motor system based on a rare earth neodynium magnet. This construction ensures a uniform and stable response and tonality regardless of frequency and volume.
The second key components; can be seen in that the Titan Hestia feature MR4-XLT 'Ballistic' Kevlar wideband woofers (x4). The MR4-XLT bass-midrange is a 4-inch XLT (Extra-long-throw) driver with a ballistic grade Kevlar Cone. This ensures a perfect and seamless transition from the TWR1 wideband tweeters. Kevlar was invented by the Dupont Corporation in the early 60s and has been used in loudspeakers for many years because it is light, rigid and anechoic. These advantages come with their own set of challenges, Kevlar is expensive and difficult to integrate which is why you often see a low-grade Kevlar (low-thread-count) used in loudspeakers. By using a low-grade Kevlar most of its special properties are lost. Titan Theia uses the highest ballistic grade Kevlar. The cones are lightweight and extremely rigid guaranteeing pistonic behavior far beyond their crossover point. Kevlar is an aramid fiber and is very sensitive to moisture and absorbs moisture if not specially processed. The Kevlar cone constructed by Earthquake undergoes a special epoxy evaporation process making the Kevlar invariant to moisture.
The great throw potential of the MR4-XLT is obtained by using high Santoprene edge suspension, the special Earthquake Super Spider centering unit, and a voice coil with a winding height of nearly 1.5 cm.
Several unique benefits arise by the use of the XLT (extra long-throw) design. Since only a portion the large throw potential is typically used, the unit can be designed so that the suspension compliance is unchanged within the unit's nominal travel. It overcomes CMS compression found in traditional drive units.  The Unit's suspension is so compliant that it easily moves if you blow on it.
The high voice coil winding height combined with an oversized strontium-cobalt magnet system provides a strong electromotive interaction which keeps the unit in an iron grip. Since the device can move more than required, the travel will never be hampered by the suspension. This means that it is always the electrical impulse that controls the cone. It ensures that the distortion caused by  mechanical self-braking will never arise. This gives the engaging and infectious dynamic sound you can experience during live music.
The Titan Hestia speakers will add detail, clarity and tonal neutrality to any system. They won't colour the sound - they will just add levels of enjoyment to both music and movies...especially when coupled with any Earthquake subwoofer. They deliver sound that will move you!
NOTE: The Titan Hestia's are sold individually.
Specs
Two 1" TWR1 Wideband silk dome tweeters
Gold plated push terminals
Internal aerodynamic motor (minimal turbulence)
High pass 18dB/octave filter @4kHz
Full range drivers with 4" Kevlar cones + Piston-Max patented technology
XLT (eXtra Long Throw)
AASD (Acoustic Array System Design) technology for controlled coverage
Vari-Mount installation system for vertical/horizontal placement
Frequency: 30Hz-35KHz
Sensitivity: 89dB+/-3dB
Nominal Impedance: 8 Ohms
Power Handling: 300 Watts
Net Weight: 6.14kg
Available Finish: Piano Black
Overall dimensions (H x W x D): 184mm x 800mm x 84mm (Placed Horizontally)
Share
View full details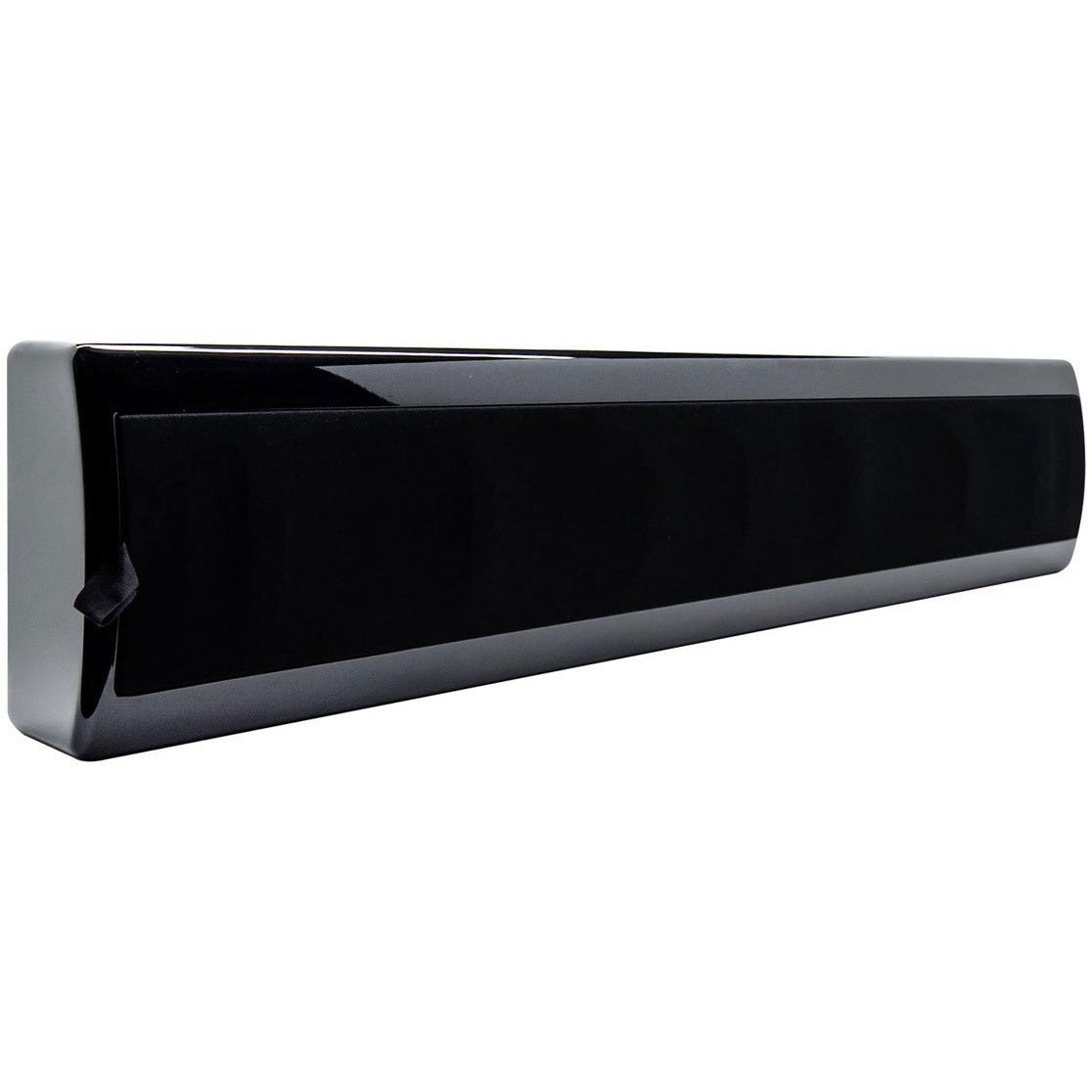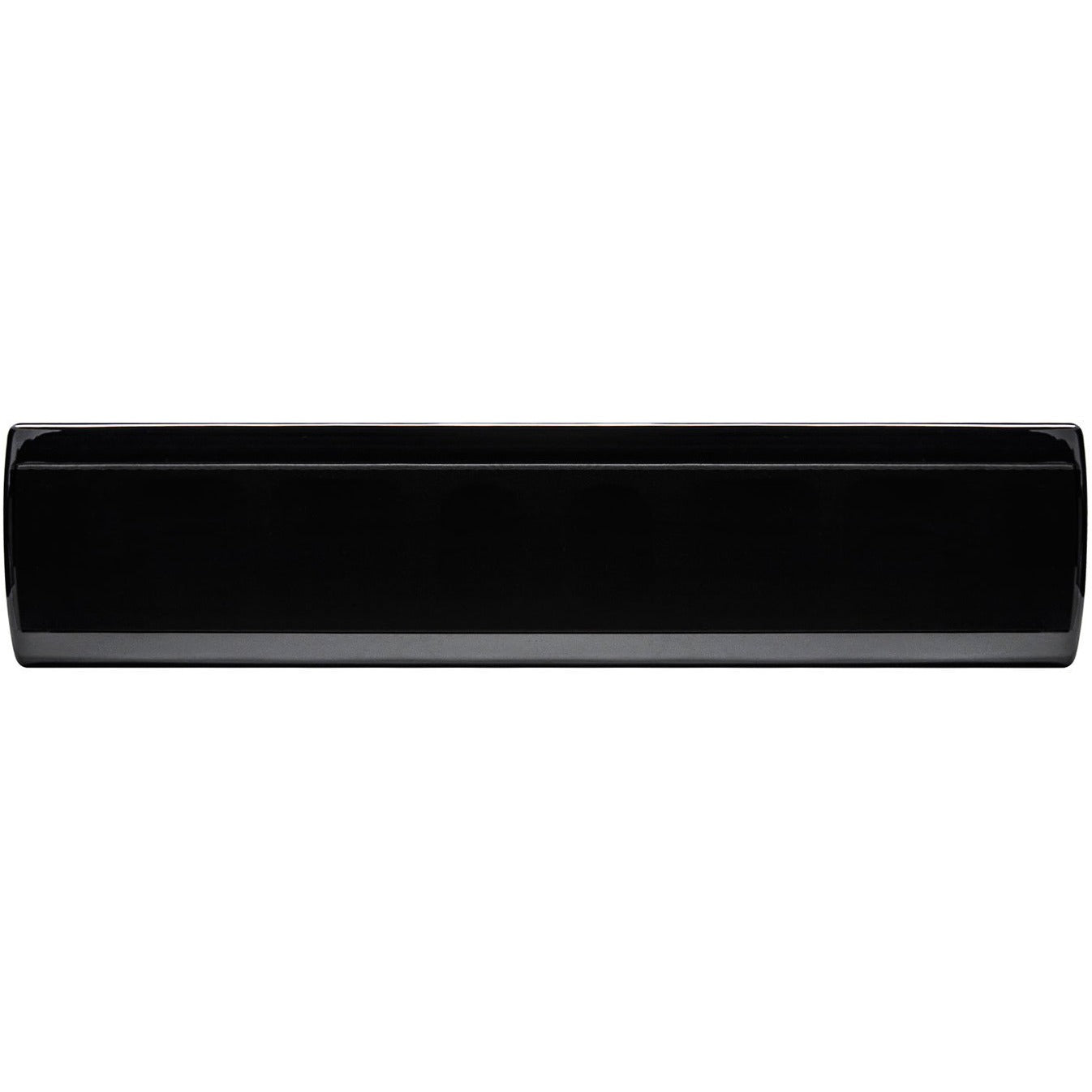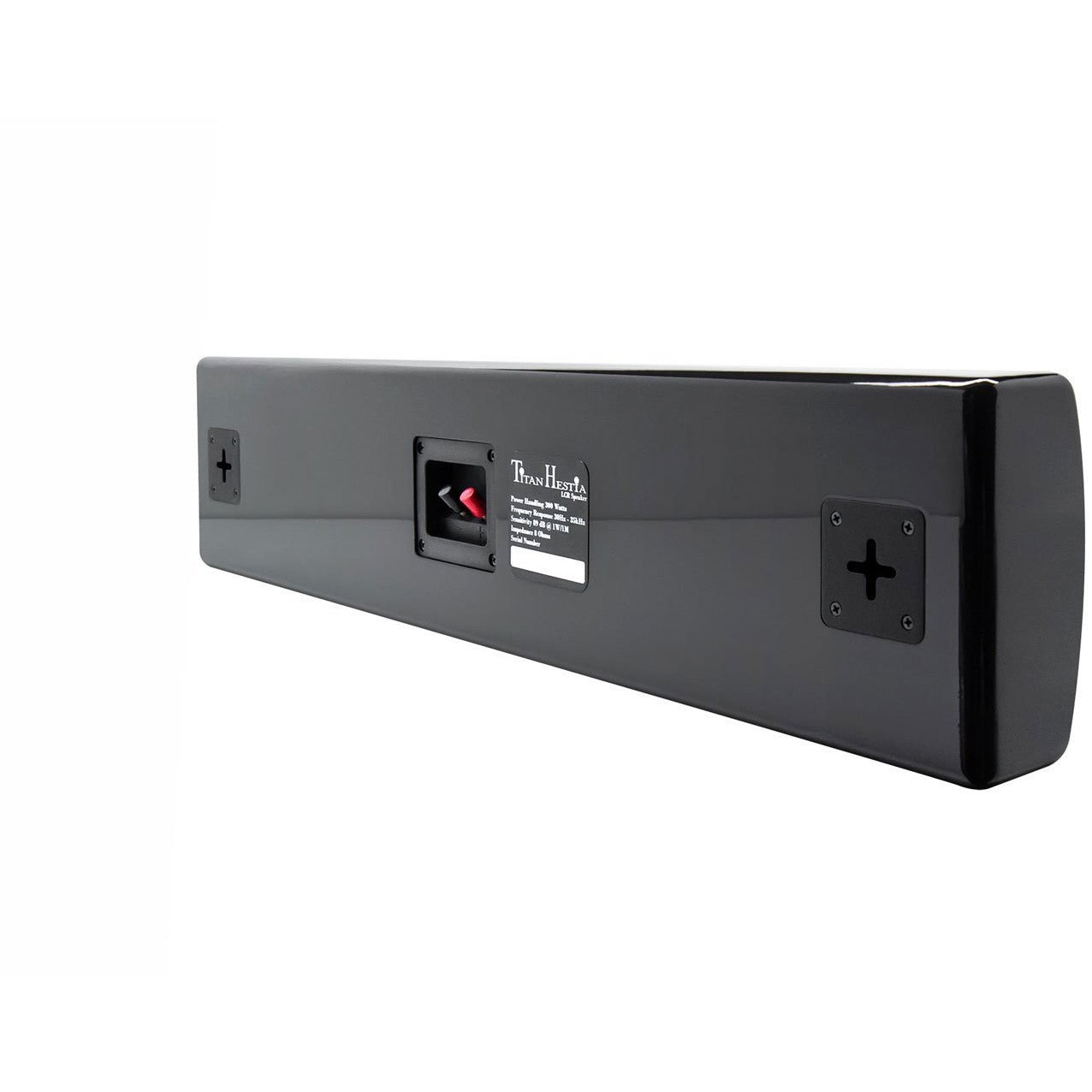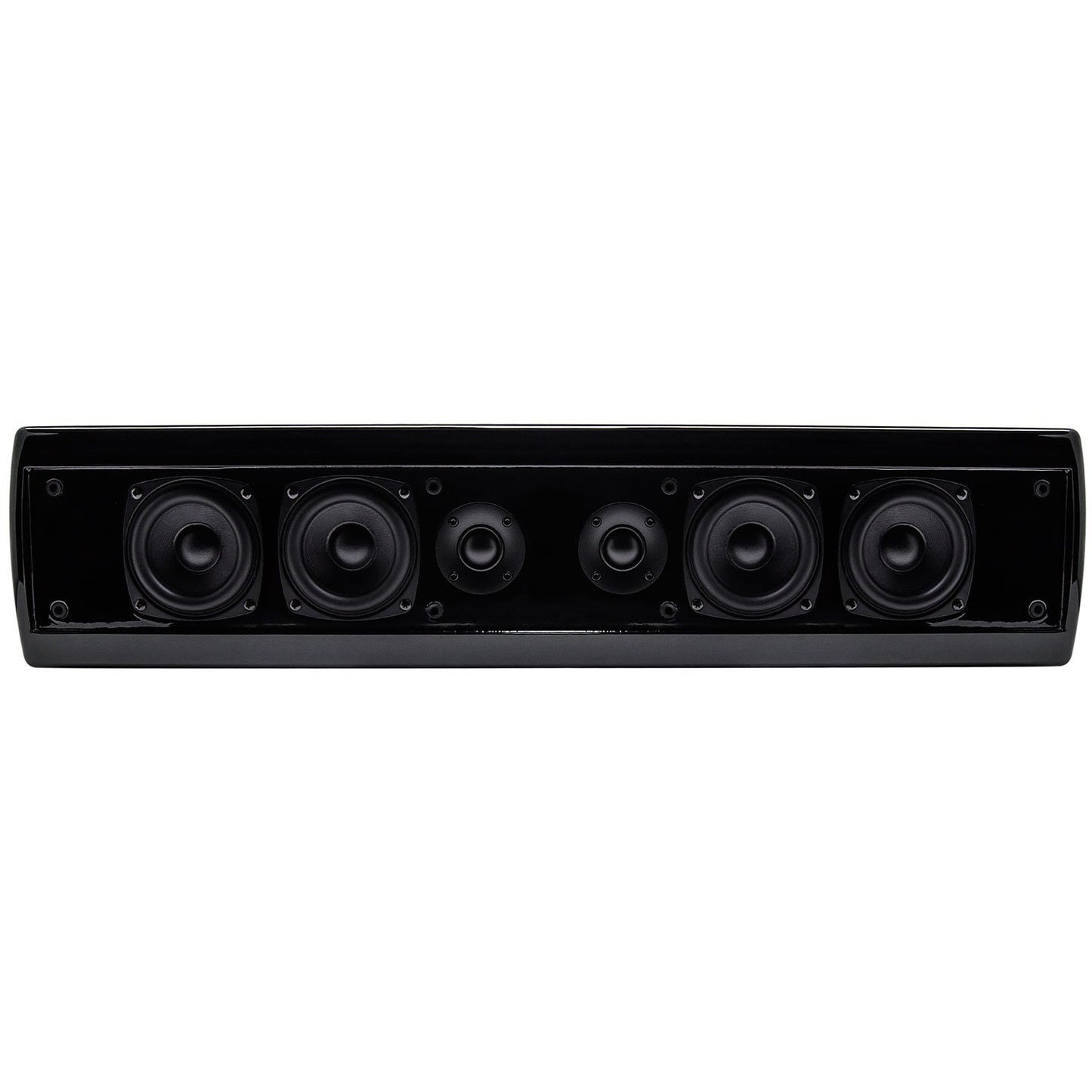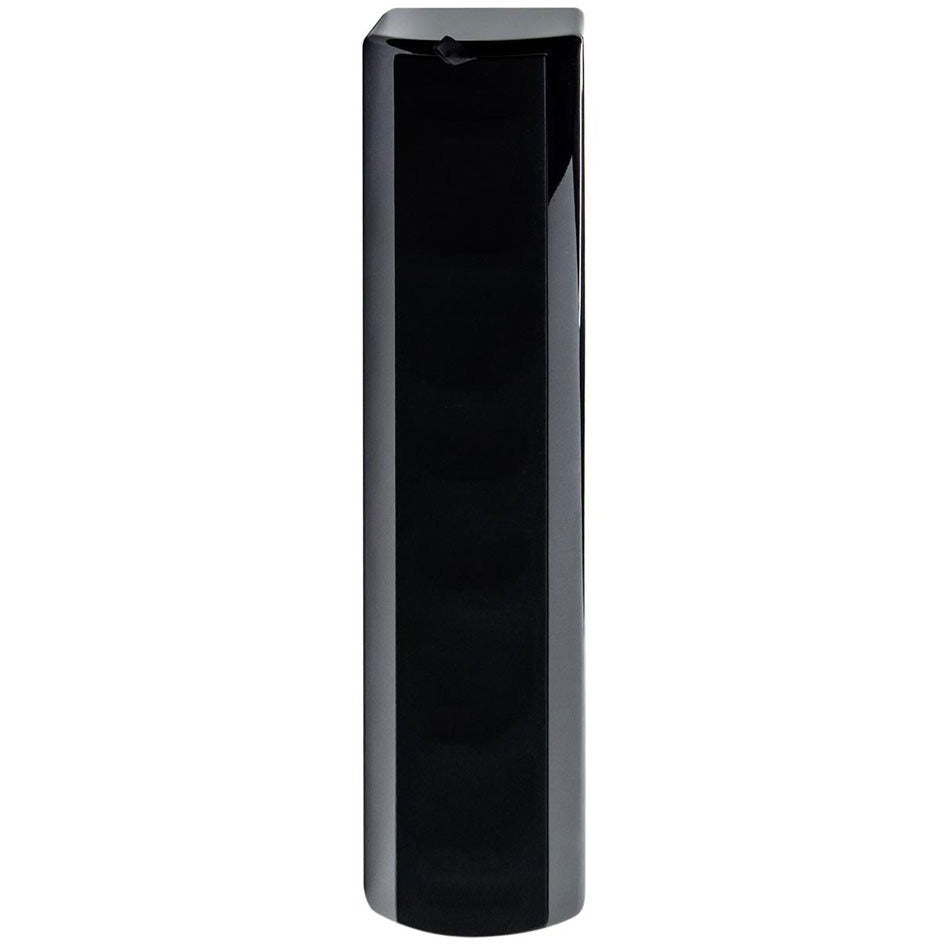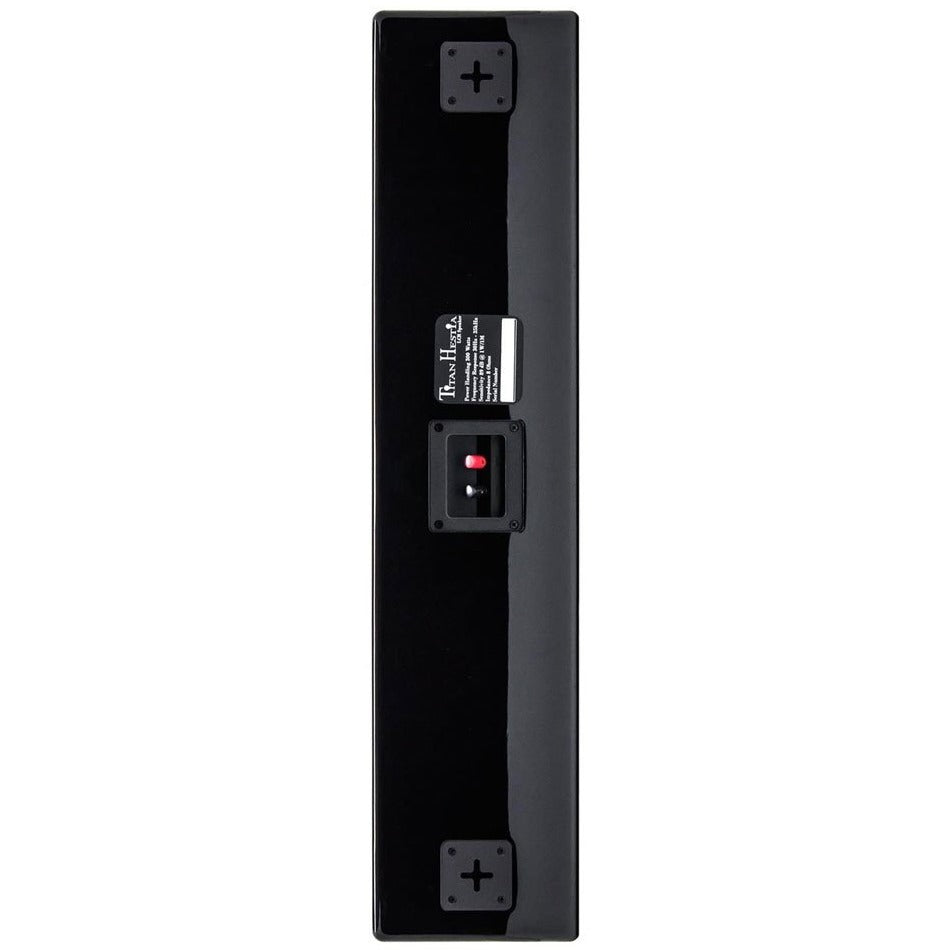 5% Discount
When you shop with Kronos AV, we want you to have the best experience possible, so if you are shopping with us for the first time, add any item to your cart and you will get 5% discount off your order. Just a little thank you for supporting a family owned and operated company, providing HiFi components for over 35 years. 
Please note: Excludes Sale, USED / EX Display / Ex Demo products
Buy with Confidence
OVER 10,000 happy customers