WANT 5% OFF THIS ITEM? - More info
Regular price
Sale price
£679.00
Unit price
per
Sale
Sold out
Part Exchange / Trade In Quote?
Analog volume control for RCA and XLR outputs
Separate volume control for the headphone Jacks
Digital audio connection to LightingTM

 

jack-equipped Apple® devices (USB adapter required)
Updated headphone amp with increased gain
1/4" and 1/8" 24k gold plated headphone jacks
12V input and output triggers
Volume control lock out switch
Premium Analog Devices AD1853 24-bit/192 kHz Digital to Analog Converter IC
All inputs feature jitter reduction and are re-clocked and up-sampled to 422 kHz / 24 bit
USB input for playing music from PC or Mac (driver-less for easy setup)
Asynchronous sample rate conversion for all inputs including the USB input
Works with any format file on your computer up to 96 kHz / 24 bit
Optical and Coaxial digital inputs for use with any standard digital connection
RCA unbalanced and XLR balanced analog outputs
High current headphone output with volume control can drive any headphones from 32 to 600 ohms
Oversized internal toroid power transformer (not a wall wart like many competitors)
Will always power back up to the same input in the event of an AC power outage
Specs
Supports Incoming Digital Word Lengths: 
16 bit - 24 bit
Supports Incoming Digital Sampling Frequencies:
   Opt & Coax: 8 kHz, 11.025 kHz, 16 kHz, 32 kHz, 44.1 kHz, 48 kHz, 88.2 kHz, 96 kHz, 176.4 kHz, 192 kHz. 
   USB: 44.1 kHz, 48 kHz, 88.2 kHz and 96 kHz
Upsampling Frequency: 
422 kHz / 24 bit (all inputs)
USB Streaming Controller: 
Texas Instruments TAS1020B
Sample Rate Converter: 
Analog Devices AD1895
D to A Converter: 
Analog Devices AD1853
Headphone Amplifier: 
Texas Instruments TPA6120
Frequency Response: 
20 Hz to 20 kHz ±0.2 dB
Channel Balance: 
< 0.05 dB, 20 Hz - 20 kHz
Channel Separation: 
> 95 dB, 20 Hz - 20 kHz
Signal to Noise Ratio: 
110 dB, A-weighted
THD + Noise: 
< 0.015 %
Audio Output Level, RMS (maximum): 
Unbalanced Variable: 2.4 V 
Balanced Variable: 4.8 V 
Unbalanced Fixed: 2.2 V 
Balanced Fixed: 4.4 V
Output Impedance: 

Line out: 160 ohms, unbalanced or balanced 
Headphone out: 10 ohms
AC Power Requirement: 
110-130 VAC 60 Hz or 
220-240 VAC 50 Hz (voltage is selected on the chassis bottom) 
Operating: 10 watts 
Standby: < 1 watt
Dimensions:
Width: 8.5" (220 mm) 
Depth: 10" (254 mm) 
Height: 2" (51 mm) with feet, 1.75" (45 mm) without feet
Weight: 
Net: 5 lbs (2.3kg) 
Shipping: 8 lbs (3.7kg)
Reviews
Fidelity (Norway) December 2015 
"The price is the nothing less than a miracle. Zdac .2 confirms Parasound's ability to create musical and extremely well sounding products at affordable prices. Here they have worked to achieve exceptional sound from the analog output of all our digital sources, including Apple TV, high res and regular TV sound. No small feat!"
inner Fidelity Gift Guide November 2015 
"A compelling experience whether using it with headphones or to drive active monitors in a desktop system."
Stereo+ (Norway), January 2015 
"A solid upgrade. The Zdac v.2 does a great job of recreating the full sonic potential of a PC or Mac, and I highly recommend it to anyone using a Sonos system or an Apple TV at home. As we have written previously, the built-in DACs in these devices aren't very good, and with a Zdac v.2 your music will become much smoother, cleaner and more detailed—and far more enjoyable! If you have some expensive headphones that you can't get to sound good with a typical amplifier's headphone output, it will also demonstrate that this device is a real problem solver. Recommended!"
Inner Fidelity, June 2015 
"This is a smooth, fatigue-free device which places listening pleasure ahead of micro-detail overindulgence. It feels right at home whether acting as preamp for my Adam Audio active monitors, as a straight DAC feeding my electrostatic setup, or just driving headphones directly as a compact all-in-one."
Enjoy the Music.com (Jan. 2015) 
"At $549, this product "sings" and is another example of what the good folks at Parasound are churning out in the way of quality products with down to earth pricing. Be careful though and do not let that modest price tag fool you into thinking it is not all it should be, as it is that and more."
Home Theater Best Of 2013 Award (Dec. 2013) 
"The Zdac is a true overachiever whose performance bests that of 
much more expensive DACs."
AV Forums (Sept. 2013) 
"This is a one of the most refined, controlled and above all, easy to 
listen to DAC's I have spent time with in quite a while."
Audio Fi (Sept. 2013) 
"The options at this price range are plentiful but the Parasound Zdac 
deserves a listen. With headphone amp bundled in, the Zdac dishes 
out versatility and price bracket busting value."
Everything Audio (August 2013) 
"The Parasound Zdac is a best buy D/A converter that offers 
surprisingly good audio via its line outputs, considering its price."
Audio Express (July 2013) 
"The Parasound Zdac is an excellent product. I think it has raised the bar for affordable digital-to-analog converters."
Home Theater Review (April 2013) 
"Based on its overachieving performance, especially in its tonal richness/timbres and 3D imaging, the Zdac competes with DACs that are really priced around $3,000 to $5,000."
Hi-Fi Choice (April 2013) 
"This proved to be an absolute delight with the Zdac reveling in the timbre, tone and texture, and dynamics of the guitars, percussion, brass and voices available to it. As with the classical track that preceded it, the entire presentation appeared utterly natural and rich in both musical and aesthetical terms."
Audio Stream (March 2013) 
"The Zdac offers a muscular and concise-sounding presentation with a very nice amount of attention paid to pace and edge without being edgy. ...Again think concise and resolute with a very clear sense of attack and edge. A real toe tapper."
Inner Fidelity (March 2013) 
"In summary, the Zdac looks, feels, and sounds like it could be a $1000 unit. It certainly didn't feel out of place in my rack with numerous competitors in that range."
David Susilo Uncensored (March 2013) 
"All I can say is that if you claim to be an audiophile, you will want to hear everything as it is recorded in the studio. I can tell you for a fact that the Parasound ZDAC is the only DAC that is brutally honest and faithfully reproduce anything you put into it without adding any sweeteners or sonic enhancement for less than $500."
Share
View full details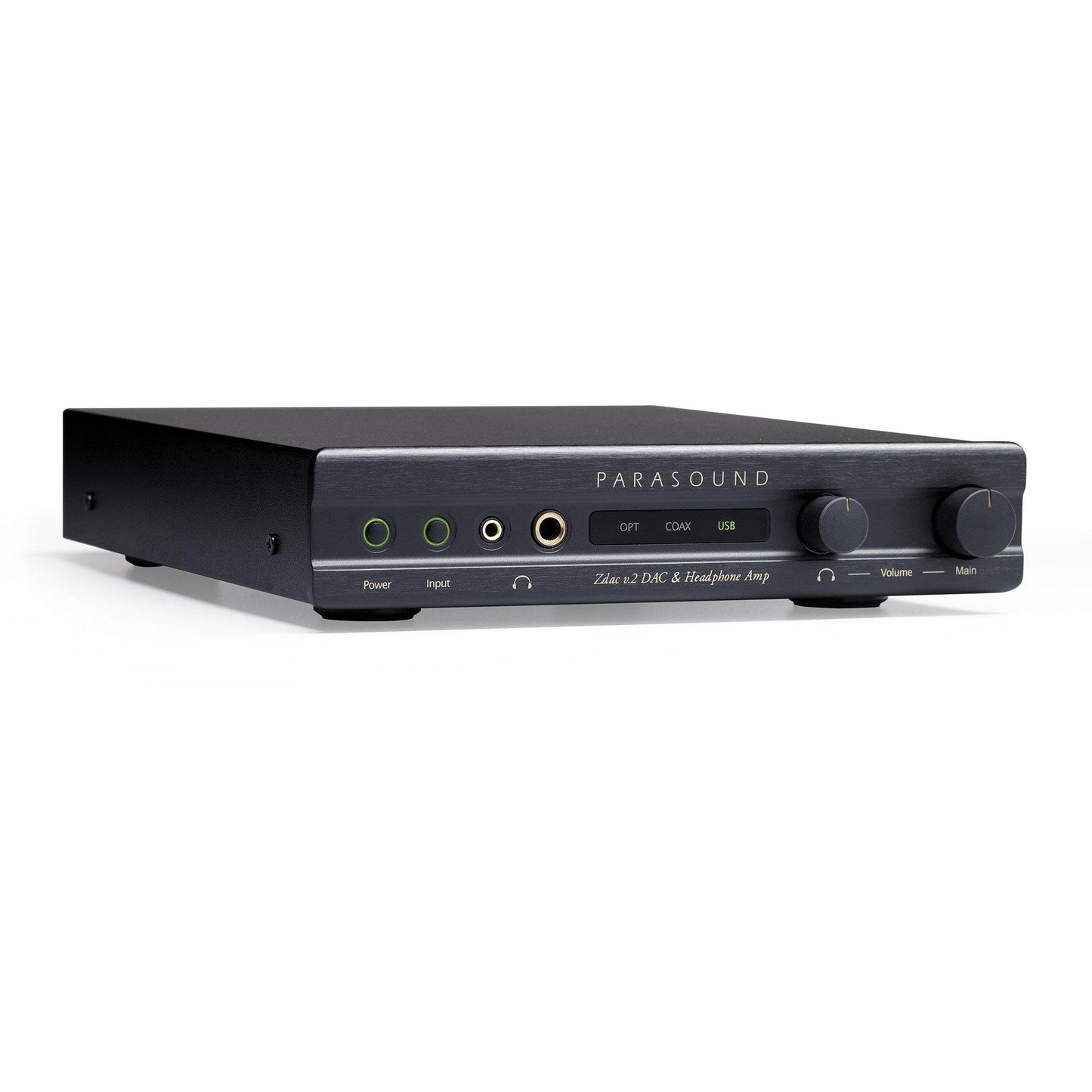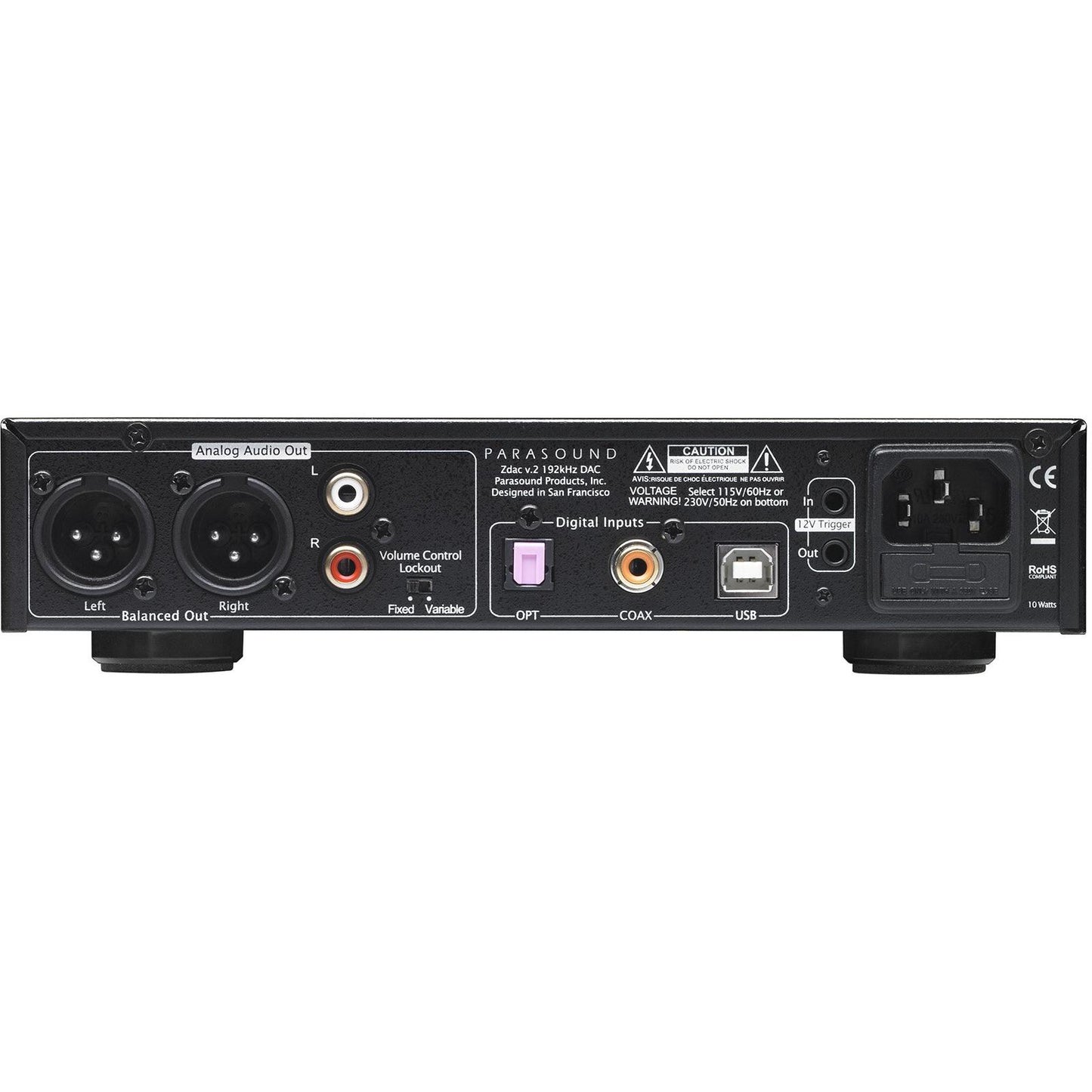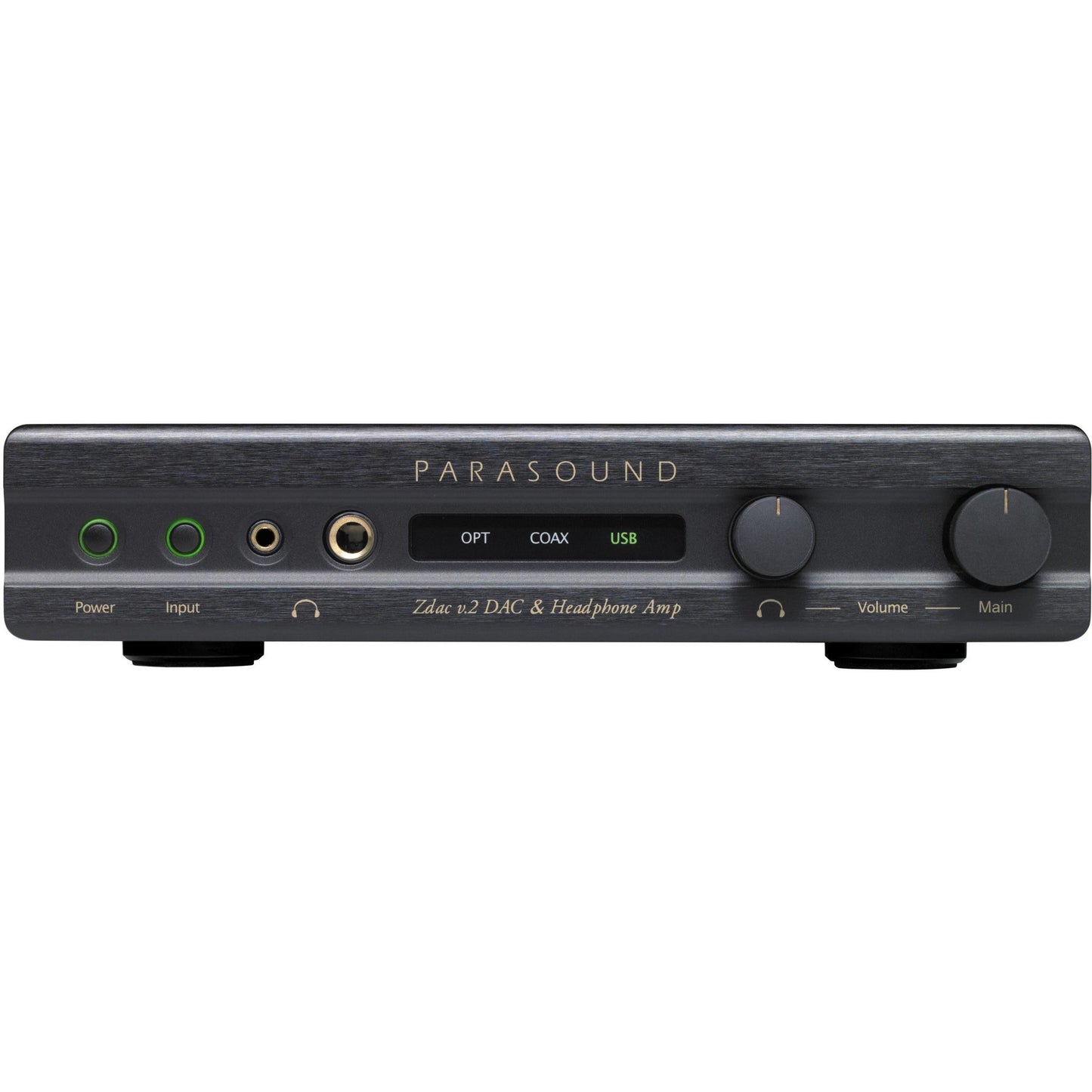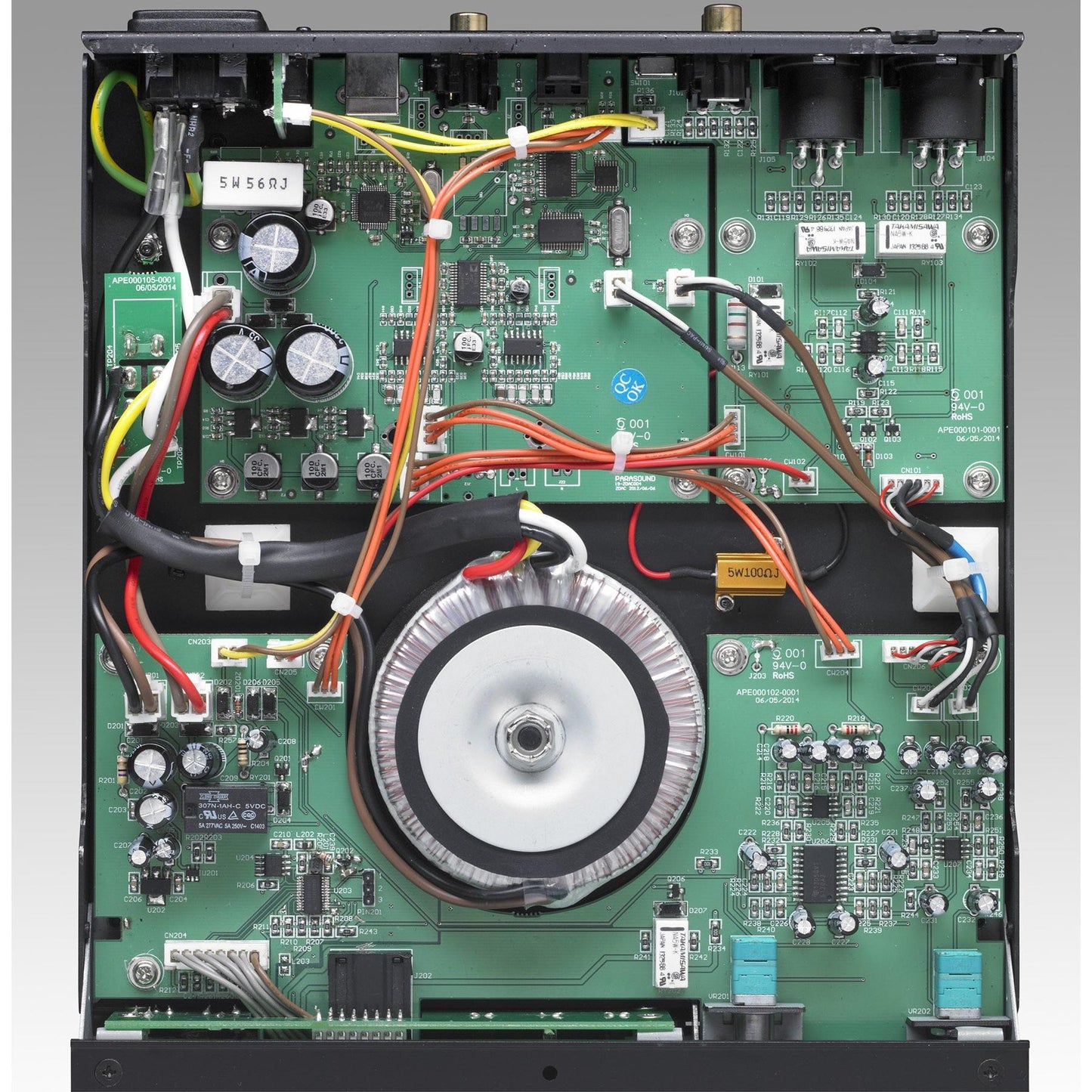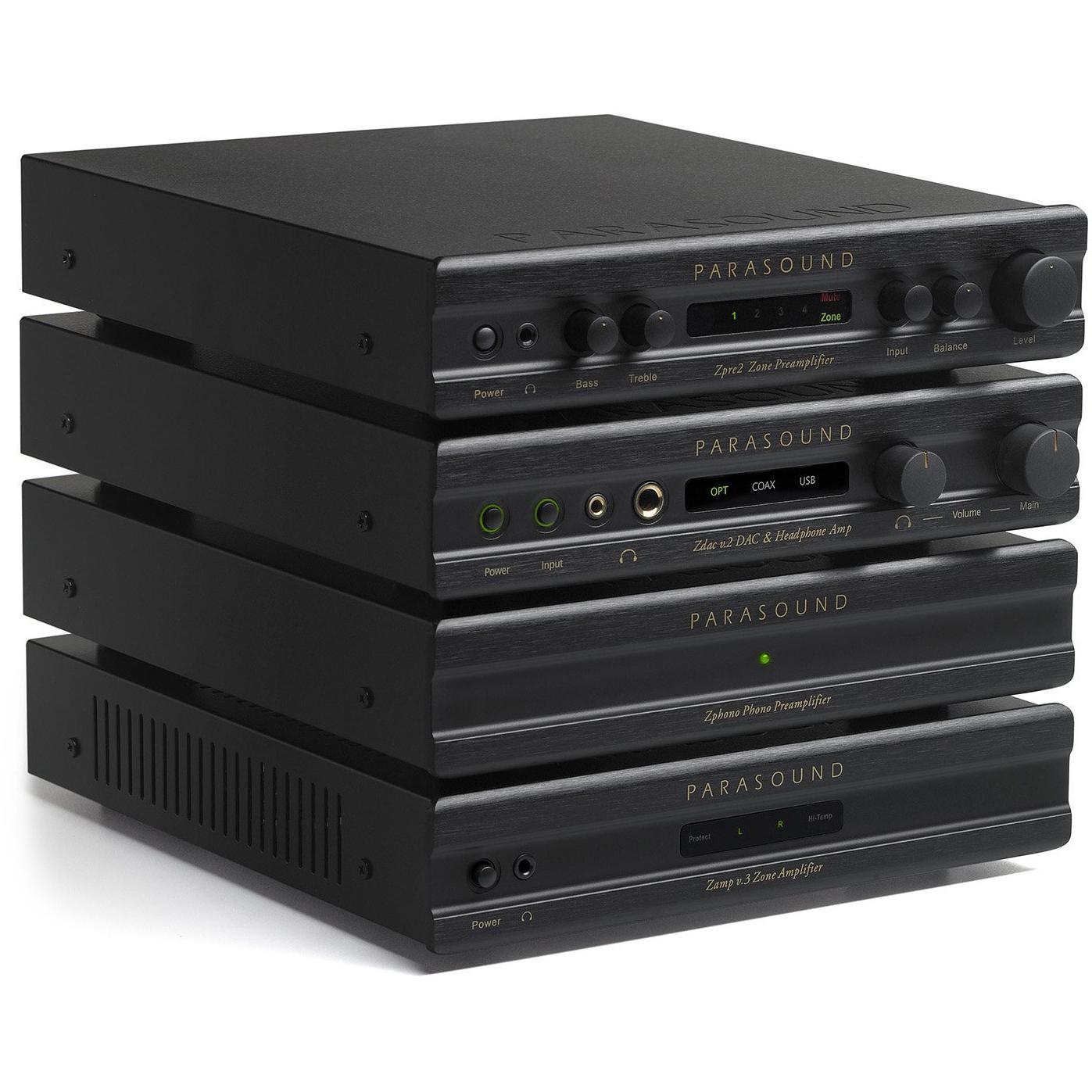 5% Discount
When you shop with Kronos AV, we want you to have the best experience possible, so if you are shopping with us for the first time, add any item to your cart and you will get 5% discount off your order. Just a little thank you for supporting a family owned and operated company, providing HiFi components for over 35 years. 
Please note: Excludes Sale, USED / EX Display / Ex Demo products
Buy with Confidence
OVER 10,000 happy customers