0% Finance Available up to 24 months
Free & Fast shipping on all orders!
Moon 250i
integrated amplifier
+ FREE MOON LP110V2 Phono stage

Get finance up to 24 months with no interest!
We complete the order within 48h
We care about your personal data
Re-introduced for 2022, one of MOON's best selling models of all time:
Versatile and intuitive to use, the 250i delivers a seductive musical performance and represents an outstanding value. Well respected and known for exceptional price-to-quality ratio, the 250i marries a classy appearance, true MOON-build quality and irreproachable sound quality without equal in its price class. Assembled to our exacting standards, it will deliver outstanding performance with the reliability that has made our products so well known and respected around the world.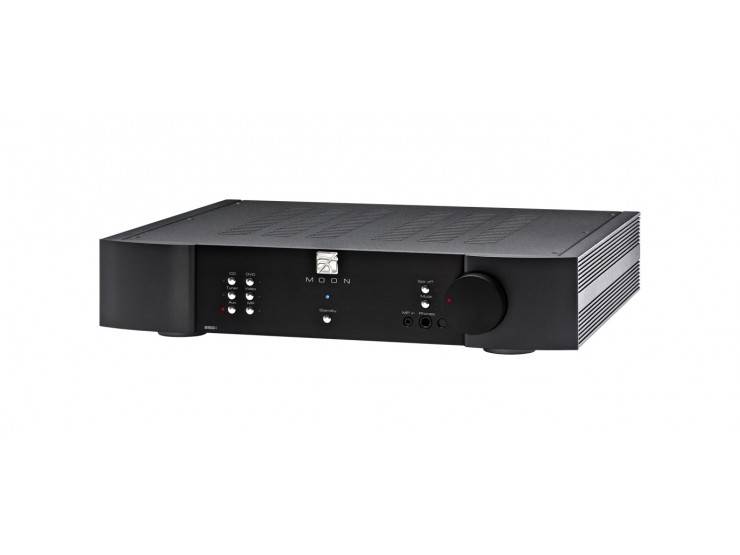 Classy, timeless, versatile and intuitive to use, the 250i delivers a seductive musical performance and represents outstanding value.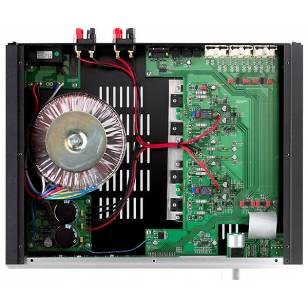 - 6 line-level inputs including a front-mounted 1/8" mini-jack for personal media players.
- Headphone output on 1/4" jack located on the front panel.
- "Class A" output to 5 watts for greater efficiency.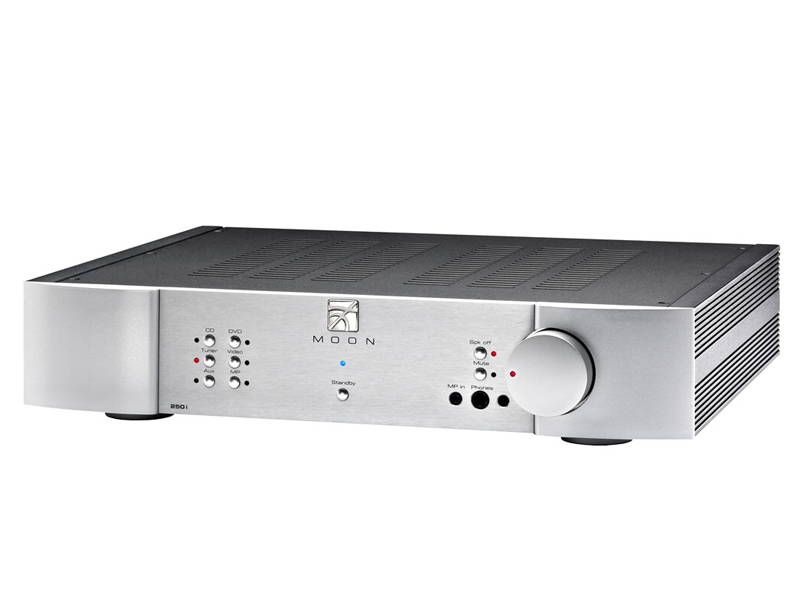 Available in MOON's iconic colours. Choose from either Black, Silver or the iconic 2 tone finish
With a healthy Output Power at 8Ω – 50 Watts per channel & 4Ω – 100 Watts per channel respectively, it packs a punch!
The FREE LP110V2 Phono stage makes this the perfect package at a very reasonable cost.
Precision matched proprietary MOON Bipolar output transistors for improved bass response and accurate sonic reproduction.
With a TEN year manufacturer warranty, you can have peace of mind.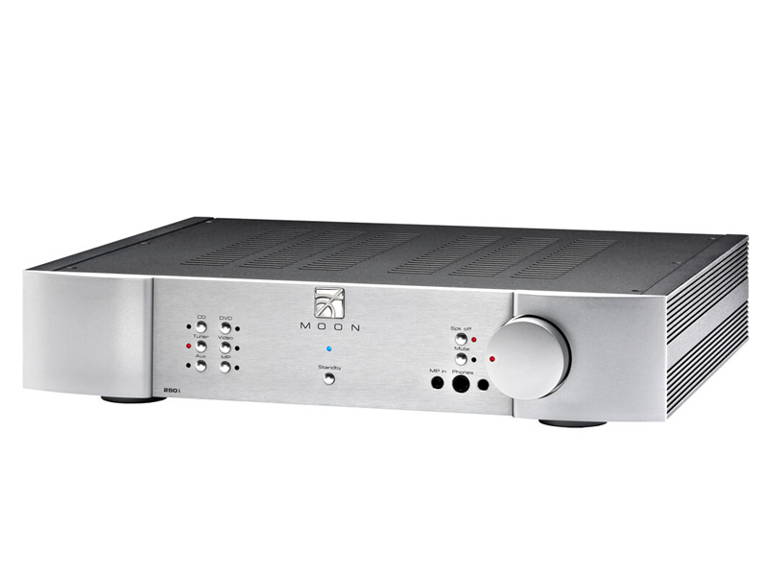 Frequently asked questions
Have questions? We're here to help
When will it be delivered?
We have most of the MOON 250I & LP110V2's in stock, and delivery is currently around 1-2 days from dispatch.
Can I do 0% Finance on this product?
Yes, we can offer up to 24 months interest free credit or Buy Now Pay Later options on this product.
How do I receive the FREE MOON LP110V2?
We ship both the MOON 250i Amplifier and LP110V2 phono stage directly to you together, so it couldnt be easier!
What if I have any trouble with set up?
No problem! If you have any questions or concerns, simply contact one of our team via phone, email, live chat or our social media channels and they will be happy to assist. All our staff are fully trained and able to assist.