WANT 5% OFF THIS ITEM? - More info
Regular price
$ 185,114.00
Regular price
Sale price
$ 185,114.00
Unit price
per
Sale
Sold out
Part Exchange / Trade In Quote?
Circuitry designed by legendary John Curl
THX Ultra2 certified
High bias Class A/AB operation
Balanced inputs with discrete circuits and XLR connectors
Direct Coupled - no capacitors or inductors in signal path
Complementary MOSFET driver stage and JFET input stage
40 beta-matched 15 amp, 60 MHz bipolar output transistors
2.2 kVA encapsulated toroid power transformer with independent
  secondary windings for each channel
164,000 μF power supply filter capacitance
DC Servo and relay protection circuits
AC present, channel status, high temperature indicators
Heavy-duty 24k gold-plated 5-way speaker terminals
Gold-plated RCA input jacks; ground lift switch
Auto turn-on by 12v trigger or audio signal
Specs
Continuous power output:
250 watts RMS x 5, 20 Hz - 20 kHz, 8 Ω, all channels driven
400 watts RMS x 5, 20 Hz - 20 kHz, 4 Ω, all channels driven
Current capacity:
60 amperes peak per channel
Power bandwidth:
5 Hz - 100 kHz, +0/-3 dB at 1 watt
Total harmonic distortion:
< 0.2 % at full power
IM distortion: balanced 16 V rms
< 0.04 %
Slew rate:
> 130 V/µsecond
Dynamic headroom:
> 1.5 dB
Interchannel crosstalk:
> 78 dB at 1 kHz;
> 63 dB at 20 kHz
Input sensitivity:
1 V for 28.28 V, THX Reference Lev
Input impedance:
47 k Ω unbalanced; 94 k Ω balanced
S/N ratio:
112 dB, input shorted, IHF A-weighted
Damping factor:
> 1100 at 20 Hz
Voltage:
110V - 120V
Dimensions:
17-1/2" w x 7-5/8" h x 20" d, 7" h without feet
Net weight: 80 lb.
Reviews
HomeTheaterReview.com
When it comes to high-performance, high-value power amplifiers, few do it better than Parasound. The A51, which is part of Parasound's Halo line of cost-no-object products designed in tandem with audio legend John Curl, has benchmark levels of performance, yet costs a reasonable $4,500. Cost no object, huh? If every manufacturer built sub-$5,000 cost-no-object products, the audiophile landscape would be vastly different.
Audioholics, October 2004
"The A 21 and A 51 amplifiers are both loaded with usable features above and beyond most other amplifiers in today's market." "The Parasound A 51 is more than capable of driving any speaker load in even the most demanding home theater systems." "The linearity of this amplifier is excellent at any power level it is operating in, and its freedom from audible noise and distortion makes it a true winner!" "The Parasound Halo A 21 and A 51 are top rate amplifiers at a great value. Parasound seems to have attended to every aspect of their design including the excellent build quality internally and externally matched with great looks." Overall Rating: 5/5 Stars - Ken Stein and Steve Dellasala
Home Cinema Choice (UK), October 2004
"The processor (C 1) offers enveloping surround sound processing, and the power amplifier is muscular. It has a hint of warmth, but nothing that suggests overhang, and the treble is unusually refined." "Indeed, I'd rate the A 51 as one of the most transparent power amplifiers in its class. It has genuine power and authority, and delivers the kind of visceral kick that makes action films swing along with panache." Five Stars - Alvin Gold
Revue Du Son & Du Home Cinema (France), March 2004
4 Stars
Stereophile Guide to Home Theater, March 2004
AAA Recommended Component - "I expected the A 51 to sound good. What I wasn't prepared for was how good it sounded right out of the box. Its midrange was totally seductive, its soundstaging and imaging abilities in the same league as some of the best gear I've ever heard at any price."
Video (Germany), January 2004
"Mit souveräner Kraft und perfekter Harmonie führt die edle Vor-/Endstufen-Kombi von Parasound direkt ins akustische Nirvana."
"With precise force and perfect harmony the noble preamp/amplifier combination from Parasound takes you directly to acoustic Nirvana." - Jürgen Schröder
Home Theater Buyers Guide, 2004
Featured component in Stepping Up Your System article. "Sky is the limit" system.
Image Home Entertainment (Germany), November 2003
"...als echtes Überraschungspaket muss übrigens die Fünfkanal-Endstufe gleten: Sie begeistert mit durchweg audiophiler Klangqualität, gepaart mit unerbittlicher Power..." "...läutet der Parasound C 1 eine ganz neue Generation von AV-Controllern ein..." "...Feinheiten im Setup zeugen von Liebe zum Detail und enormer Surround-Erfahrung..." "...Fazit: Hier waren zweifellos Könner am Werk..." "...das Teamwork mit der A 51 befördert den C 1 in die klanglich erste Riege..." "...der vom legendären Audio-Enwickler John Curl gezeichneten Endstufe..." "...diese eng beschriebene Dokument ist perfekt gemacht, leicht verständlich, liefert obendrein jede Menge Hintergrunderklärungen, beschreibt das Gerät absolute vollständig und kann sogar mit Internet-Hinweisen, Stichwortverzeichnis sowie ausführlichen Grafiken aufwarten. Kompliment!" - Roland Kraft
"...the output stage with 5 channels must be considered as a real surprise-package: it enthuses with audiophile sound-quality without exception, joined by inexorable power..." "... the Parasound C 1 rings in a totally new generation of AV controllers..." "...refinements in the setup show the love for details and an enormous know-how for surround..." "...to sum it up: here doubtlessly experts were at work..." "... the teamwork with the A 51 promotes the C 1 to the A-grade squad in sound..." "... the output stage, drawn by legendary audio-developer John Curl..." "... this document in narrow letters is made perfectly, easy to understand, supplies furthermore a lot of background information, describes the set absolutely utterly and even offers internet-links, index and ample graphics. Congratulations!" - Roland Kraft
Stereophile Guide to Home Theater, October 2003
"If that 2-channel test drive had me thinking about buying the A 51, the multichannel experience made me want to slap down my Visa card." "With music, the A 51 radiated sweetness and light. With action films, it rained thunder and lightning. There aren't many amplifiers that can so effortlessly cover both ends of the sonic spectrum." "Beautifully designed and skillfully executed, Parasound's Halo A 51 is all the amp anyone could need..." - Barry Willis
Widescreen Review, September 2003
"From the outset, I have to say that the Parasound A 51 multichannel amplifier delivered impressively clean, effortless, detailed sound." "The Parasound Halo A 51 multichannel amplifier, with its top-notch performance for movies and music, deserves a very strong recommendation for anyone serious about quality home theatre and surround music sound." - Perry Sun
T 3 (UK), September 2003
"The A 51 has so much grunt, grip and grace, you have to restrain yourself from cranking up the volume until the walls start to ripple Matrix style." "Its high price pitches it against formidable opposition, but the C 1/A 51 pairing more than holds its own, with a combination of massive power, killer dynamics, fine transparency and user flexibility." T 3 Five Star Gold Award - David Vivian
AudioVision (Germany), August 2003
"Parasound hat mit der Kombination C 1/A 51 eine echte Alternative zu den Boliden von Lexicon und Tag McLaren geschaffen..." "Insgesamt also eine fantastische Vorstellun." - Michael Nothnagel
Hi-Fi Choice (UK), July 2003
"Robust engineering rather than radical technology sees the THX Ultra 2-specified A 51 power amplifier through the day." "...the Parasound duet (C 1/A 51) allows the most substantial loudspeakers to melt from the scene." "...rest assured that the performance of the C 1 and A 51 is as flexible and impressive as you could hope for." Editor's Choice - Paul Miller
Son & Image (Canada), June 2003
DVD Etc., May 2003
"The bass extension is simply wonderful: copious, deep, taut, and rhythmic." "The experience is so strong, that I found myself in musical nirvana..." "It is a superlative performer in the $4,000, multi-channel amp category..." Rating 98 - Manoj Motwani, M.D.
c't Kino Daheim - special (Germany), April 2003
"Ein nochmals souveräneres, präziseres Klangbild mit unglaublichem Bass und fantastischer Räumlichkeit" - Ulrich von Löhneysen
"And once again more sovereign (confident), more exact sound characteristic, with unbelievable bass and fantastic accommodation" - Ulrich von Löhneysen
What Hi-Fi (Russia), April 2003
"All sounds - from leaves rustling and rain, to rifles and a train's roar - are reproduced very plausibly, without any tint or digital "dirt" from compressed audio formats such as Dolby Digital. Soundtracks sound excellent, regardless of genre. Voices of actors, their emotions - all sound very plausible, giving true pleasure to any film fan. Special sound effects so loved by mystery and thriller creators are magnificent. During 'The Call' the viewer remains literally chained to the armchair. Creaks, leaves rustling, steps - all so realistic that it forces even people with nerves of steel to shudder. In a word, an outstanding set. Listen to it - you will not regret."
Share
View full details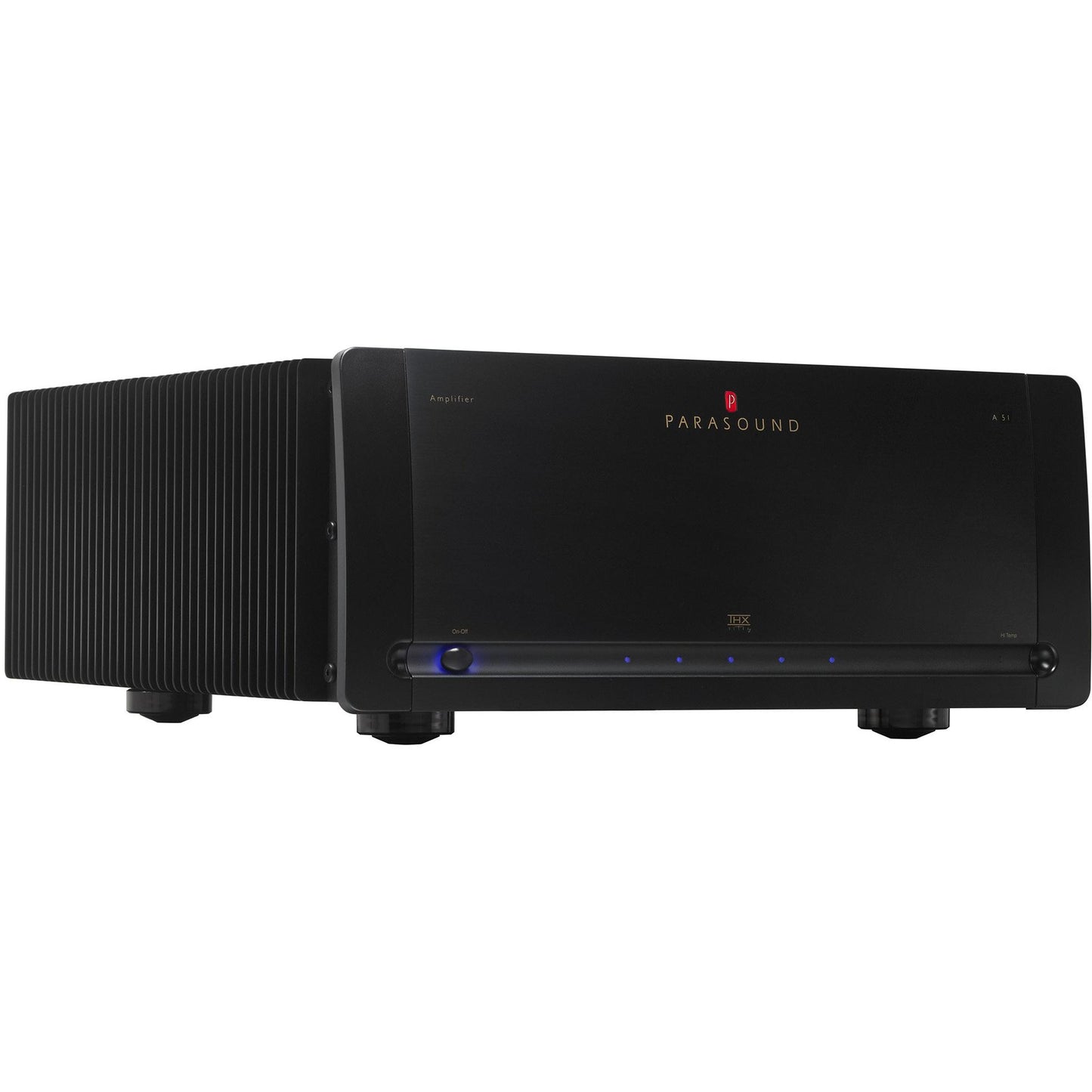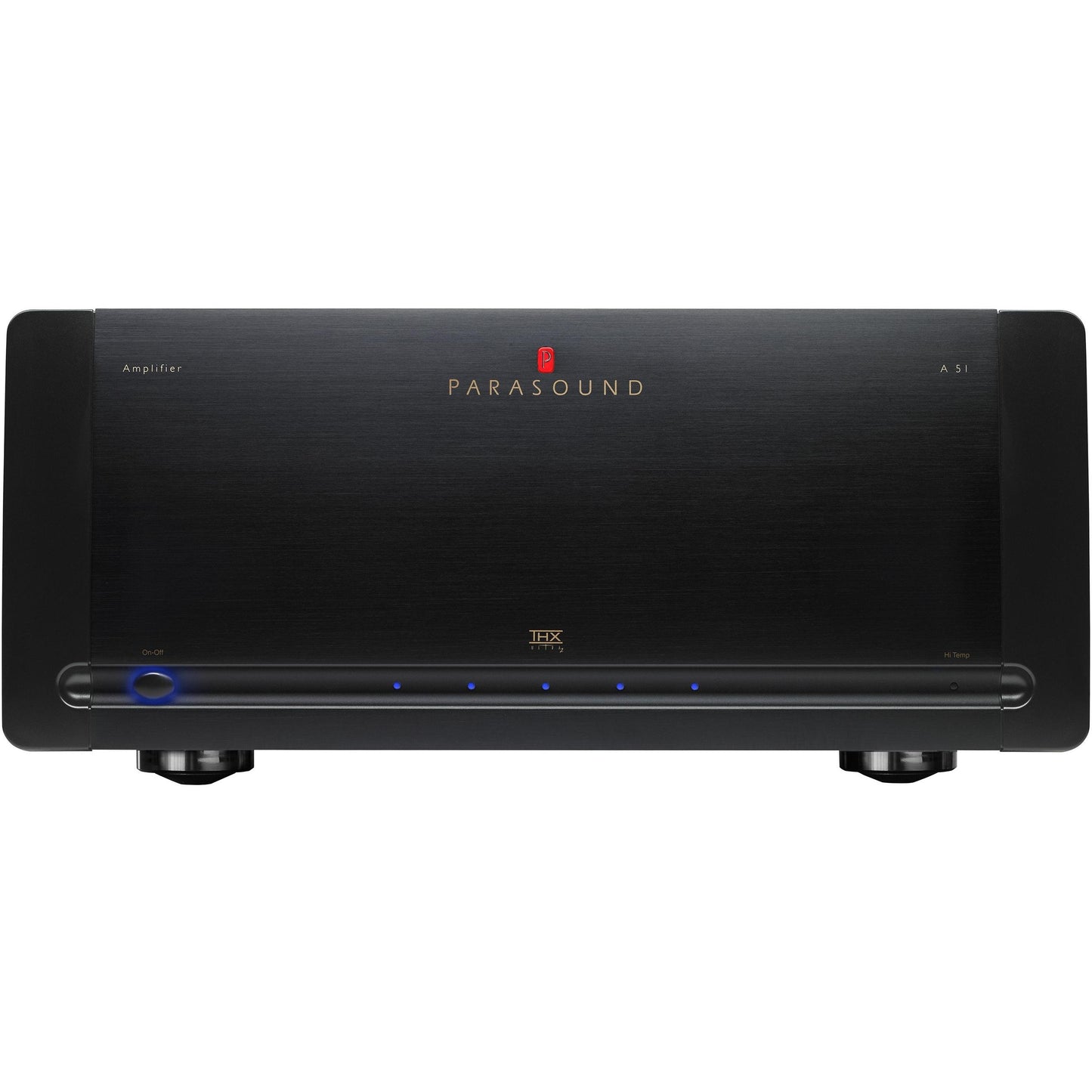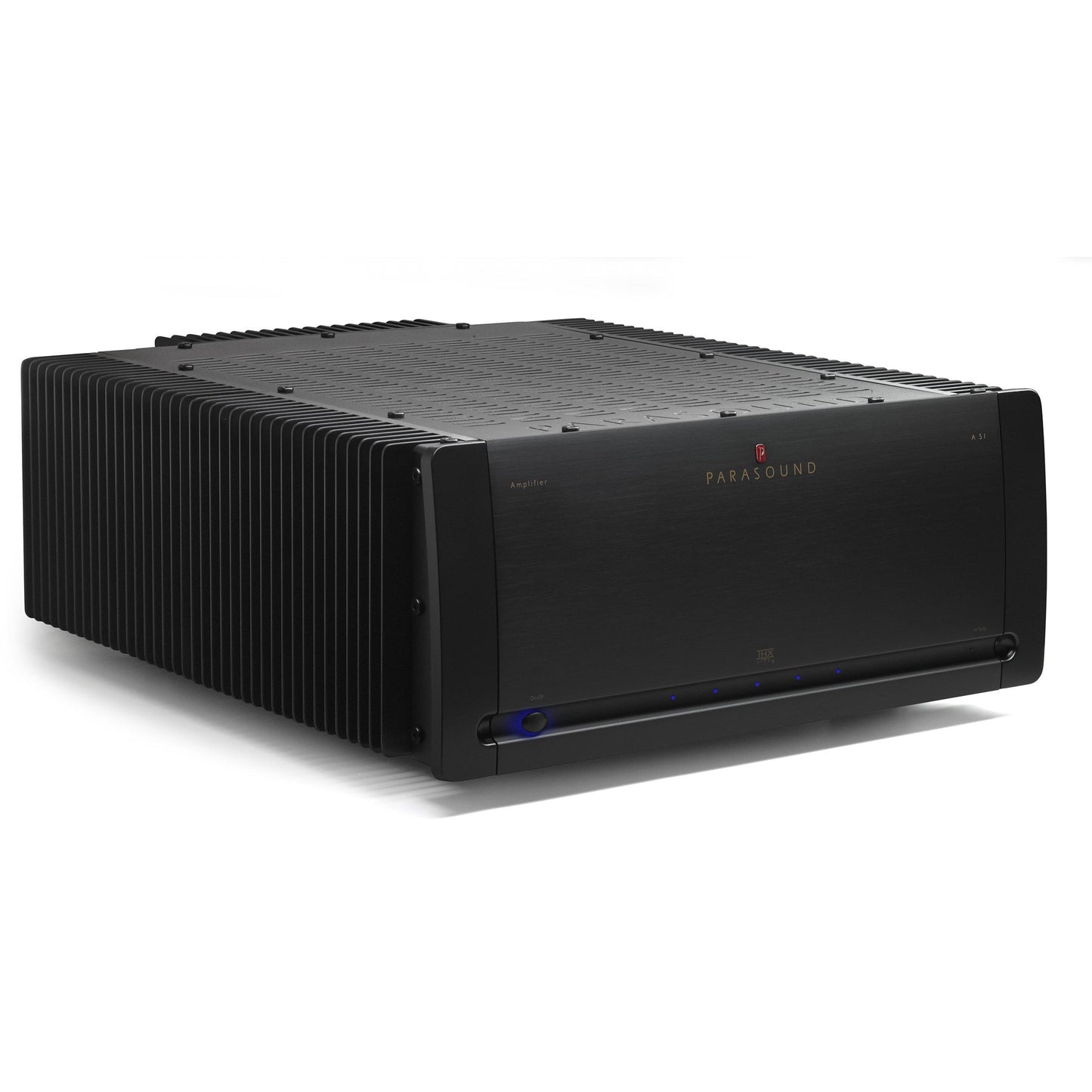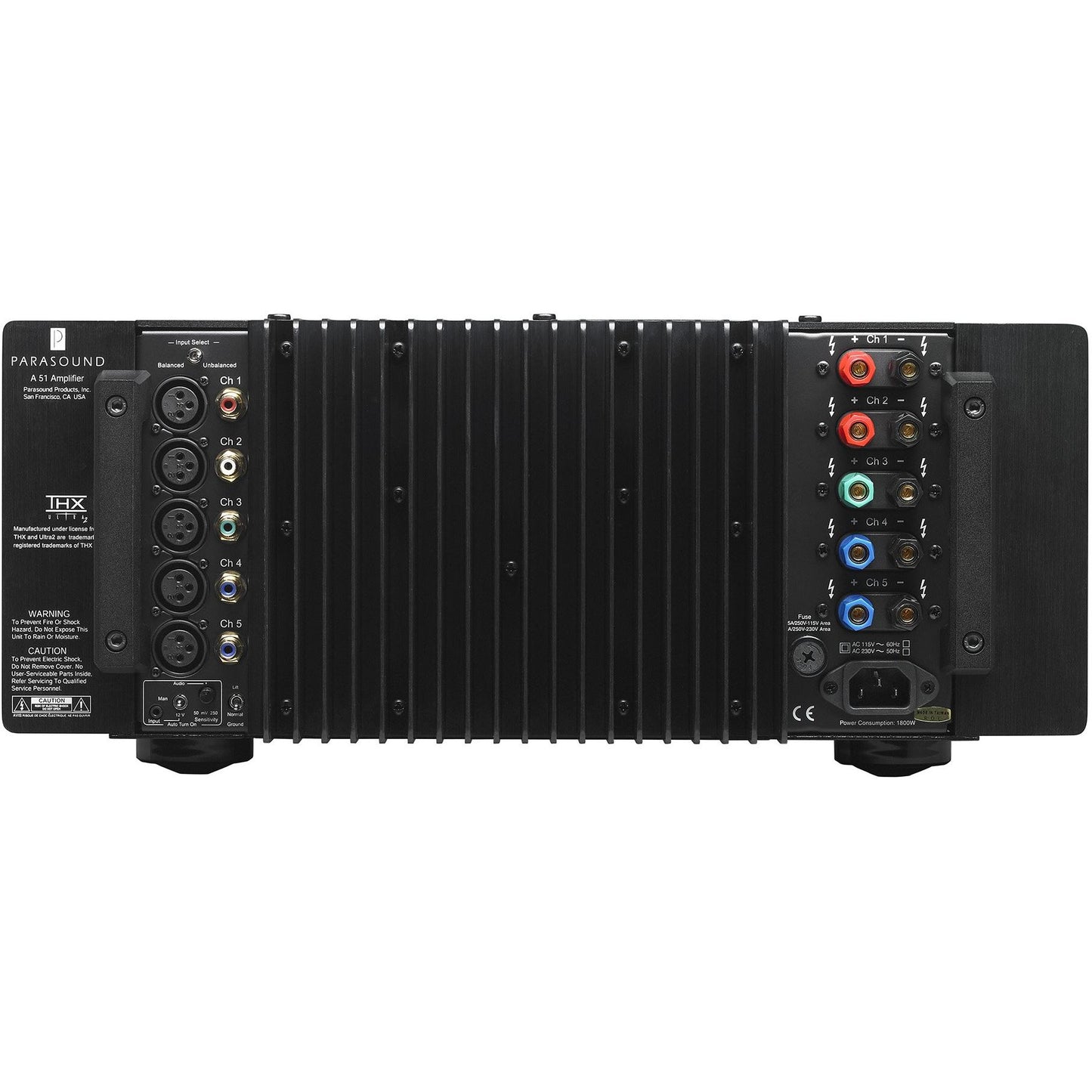 5% Discount
When you shop with Kronos AV, we want you to have the best experience possible, so if you are shopping with us for the first time, add any item to your cart and you will get 5% discount off your order. Just a little thank you for supporting a family owned and operated company, providing HiFi components for over 35 years. 
Please note: Excludes Sale, USED / EX Display / Ex Demo products
Buy with Confidence
OVER 10,000 happy customers