About
Pro-Ject Audio Systems
Pro-Ject Audio Systems are widely recognised as one of the finest turntable manufacturers in the world. Their mission is simply to produce the best sounding stereo analogue components at the most competitive prices possible. The current series spans a wide range of price points, with a variety of products targeted to key demographics or to accommodate the modern listener's unique requirements.
In 2016, Pro-Ject marked their 25th anniversary year with the release of a turntable that combined traditional styling with modern technology; showing their innate ability to keep turntables fresh and interesting at a time when popularity of the vinyl format was at a previously unprecedented level. The Classic proudly sits in the middle of a multi-award winning range of turntables that manage to combine sound performance with the latest technologies and unrivalled style at every level.
Pro-Ject are also obsessed with the importance of stereo playback systems. With modern audio systems often bringing speakers either very close together or into a single enclosure, the real impact and importance of true hi-fi stereo is being lost. That's why everything Pro-Ject create is made with pure stereo applications in mind; bringing back the true emotional importance of music to audio enthusiasts around the world.
Based in Vienna, Austria, all Pro-Ject Audio Systems turntables are made by a highly skilled workforce with great skill, care and attention in their central-European factory.
---
Select option at checkout
0% APR Representative example. Credit subject to status and minimum order value.
---
We live in a modern world!
With the gaining ground of internet streaming services, such as TIDAL or Spotify, the consumer's interest has shifted towards network enabled devices. Many great sounding products though do not offer any network ability, either because they are too old or their main focus was not on this subject. The solution has often been to replace them with a new and modern device, stream audio via Bluetooth or to comprimise and use a smartphone or tablet via their analogue ouput to feed active speakers or amplifiers.
There never was a really good solution for the consumer. Untill now.
Stream Box S2 Ultra: the smart addition
Stream Box S2 Ultra closes the gap, it offers modern connectivity with its network inputs and USB A output. This USB output is perfectionized for audio signals, it uses a dedicated internal power supply and only top audiophile grade components. You won't run into file-support issues, as Stream Box S2 Ultra acts as a network bridge, bypassing the files directly to your digital to analogue converter. Since most DACs only have one USB input, we have designed Stream Box S2 Ultra also to be a USB detox device. Simply connect your PC to the micro USB input of the unit and connect our DAC to the audio output. This way you can clean the noisy signal of your PC, while enjoying your music with it.
Our new remote control iOS and Android App is based on an opensource project and has a large community behind it. This guarantees full support and future improvements.
Stream Box S2 Ultra: feature galore!
Stream Box S2 Ultra is fully remoteable via smart devices and a regular web-browser. It offers support for the most popular streaming services: Spotify and TIDAL. Both services offer you a sheer endless amount of music, guaranteeing you, that you never run out of music to listen to. By implementing Shoutcast, we also give you the option to listen to various internet radio stations. You can listen to your favourite radio shows, the news and discover new channels from all around the world – with just a few clicks.
The back-sided HDMI video output lets you connect your monitor to the Stream Box S2 Ultra. It will then show you the graphic user interface, ready to act on your commands. With the implementation of Shairport we were even able to give the iDevice users out there another possibilty to send data to our Stream Box S2 Ultra.
There are two USB inputs on Stream Box S2 Ultra, one front sided and one back sided. Both give you the possibi-lity to connect an external harddrive to the unit. Via one of the various control scenarios (App, Webbrowser, external monitor) you can pick from your own selection of audio. The file system support goes up to PCM 32bit / 352.8 kHz and DSD256.
Here at Pro-Ject, we are big supporters of the Roon software, that is why we wanted the Stream Box S2 Ultra to be Roon Ready. This way you can simply pick your Stream Box S2 Ultra in the Roon interface and send bit-perfect audio streams to it over your network.
This incredible feature set makes Stream Box S2 Ultra bullet-proof for all future events. Together with Pre Box S2 Digital they become the most versatile and audiophile set in its price class.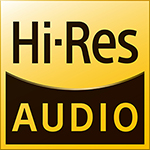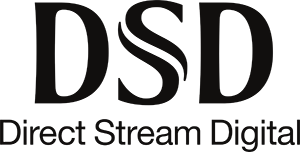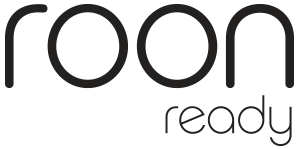 High resolution network bridge
Audio optimized USB A output
Multi-room enabled
Dual USB A input for external storage
TIDAL supported
Spotify Connect
Network-enables any modern DAC with USB input
Internet Radio
DLNA enabled
Bypasses all audio formats to the DAC
Cleans up the audio signal from a PC
Roon Ready (in progress)
Shairport
Bluetooth
Uses dedicated power supplies
HDMI video output
Controllable via smart devices and PC/Laptop
New control app!
Ethernet and WiFi connectivity
| | |
| --- | --- |
| Audio Formats | PCM 32bit/352.8kHz, DSD256 |
| Internet Radio | Shoutcast |
| Streaming Services | TIDAL, Spotify |
| Supported data protocols | RAAT, Shairport, DLNA |
| Multi-room | Up to six devices |
| Inputs | 2 x USB A |
| | Micro USB B (PC-Detox) |
| | Network (Ethernet, WiFi) |
| Outputs | Audio optimized USB A |
| | HDMI (video) |
| Controllable via | App, Web Browser, Roon |
| Weight | 375 g (without power supply) |
| Dimensions (WxHxD) | 105 x 37 x 105 mm |
We are still delivering orders as normal. When your order ships you will still receive tracking details. For UK shipments, Our couriers have procedures in place to ensure deliveries are arriving as quickly & safely as possible. Drivers can now sign for your parcels, however will notify you that they have arrived, in order to ensure you receive your parcel. Signing for the parcel has now been stopped temporally for hygiene reasons. Drivers are also working with customer instructions, so you can ask them to leave the parcel in a safe place (doorstep etc...) if you prefer not to come into direct contact with the driver.
There has been no changes to deliveries with Brexit. All deliveries to the UK mainland, Northern Ireland and the Republic of Ireland are operating as normal. No VAT or charges are applicable.
Express Deliveries
Express Delivery is FREE on all orders over £50. Express Delivery offers delivery in 24-72 hours from time of purchase. We use premium couriers for this service, mainly DPD & Royal Mail. DPD will offer you a one hour window for delivery to make sure someone is at home, or you can reschedule the delivery if no one is around.
Standard Deliveries
Here at Kronos AV, we have vast experience with e-commerce sales. Making sure that your parcel arrives undamaged is a huge priority for us. That's why at Kronos AV, we only use premium couriers for all our orders. All our parcels are shipped with DPD or Royal Mail and are always sent Signed For to make sure it gets to the right person.
If for any reason your parcel does arrived damaged, please get in touch, and we will be happy to get everything resolved for you. We are always on hand to help!
Details
Delivery is FREE on all orders over £50. In order to offer FREE delivery to UK customers, we use several premium couriers to ensure your delivery arrives safe.
Most large orders (over 2kg) ship using DPD or DHL courier and smaller orders (under 2kg) by Royal Mail signed for services.
The most appropriate courier will be chosen for the items ordered to ensure the quickest possible delivery.
We can offer very generous trade in offers across the majority of our product range. 
Why not ask and see how much you HiFi is worth!
To find out how much your HiFi is worth... Click Here
If you have any question, please feel free to call us on 03435236169 or email support@kronosav.com
---
---